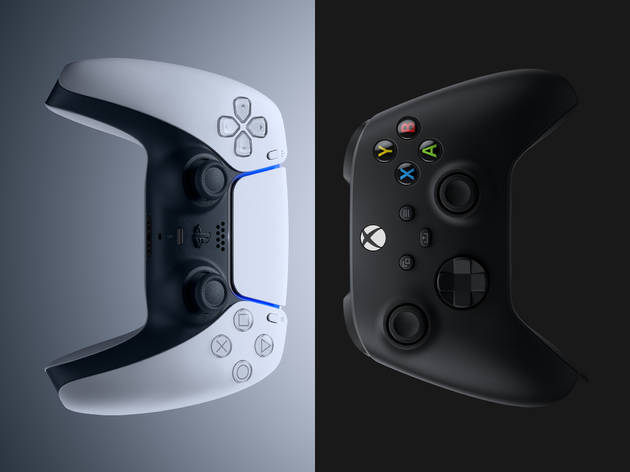 Playstation 5 or Xbox Series X: which console should you buy?
Sony and Microsoft both have new, next-gen consoles – but should you put the PS5 or new Xbox on your list to Santa?
Mastered sourdough? Completed Netflix? Arch-rivals Sony and Microsoft are here to save 2020 with two new, awesomely powerful games consoles: the Playstation 5 and the Xbox Series X. There is very little risk of either becoming obsolete for years yet – this is cutting-edge gaming technology that's still coming into its own – so you'll want to invest now. But which should you get? We got two writers to weigh up the pros and cons of both the PS5 and the brand new Xbox.
RECOMMENDED: 6 awesome throwback video games that'll get you back into gaming
PS5 vs Xbox Series X: which should you get?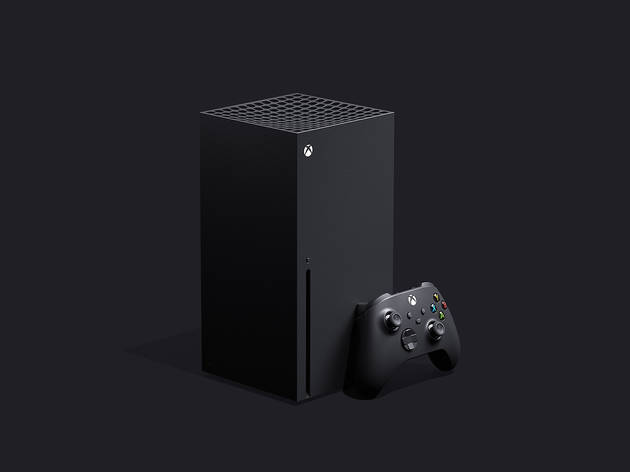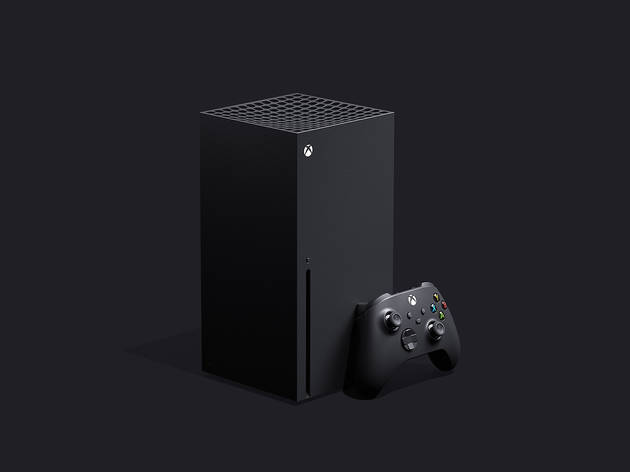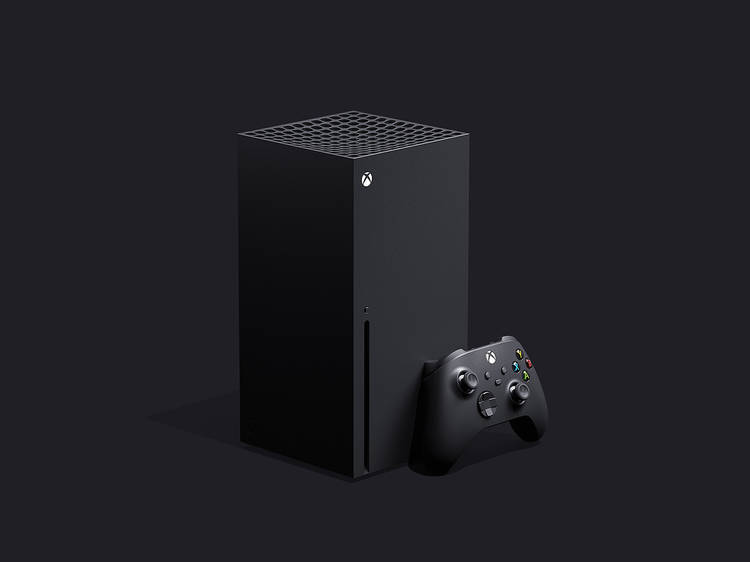 Image: Xbox Series X
After accidentally leaving my PlayStation 2 in Bristol in 2008 (true story!), I went for a decade without playing any games at all, having been waylaid by all the exciting things London has to offer. Then all of London got shut down, twice, and so I bloody well got myself an Xbox Series X. Here is why it's been a good idea.
I won't bore you with stats about the Xbox Series X's CPU, but it is obscenely powerful compared to my late, lamented PS2. It connects to the internet – turns out these days you tend to download games rather than physically own them – and it can do things like run Netflix and Disney+.
Graphics and game sizes have come on in leaps and bounds. And you're basically mugging yourself if you don't spring for the games pass, a monthly subscription that gives you access to literally hundreds of titles. It's also designed to look unobtrusive, and indeed my own children have literally failed to spot that it has been in the living room for several weeks now. None of these things are liable to surprise you if you have gamed in the last decade – but they're revelatory if you haven't.
I have been playing the following new games: 'Yakuza: Like a Dragon', 'Assassin's Creed: Valhalla', 'Watch Dogs: Legion', 'Immortals Fenyx Rising', 'Star Wars Jedi: Fallen Order' and 'The Witcher 3' (I like an RPG, okay?). At first the sheer scale of the worlds totally freaked me out, alongside the prodigious volume of menus and submenus and expectations that you will eventually remember what every possible press of a button or tilt of a joystick will do.
Actually, though, it becomes fairly apparent fairly soon that a) your brain can accommodate the adjustment in complexity just as our forefathers moved from 'Pong' to 'Super Mario Bros' b) games are general still the same basic idea, they just look a lot better, and tend to be bigger with better acting.
There are as yet no games exclusive to the Xbox Series X – it can simply play Xbox One titles, which are to be supported for another few years. This also means that while it offers a more robust performance, there is nothing that particularly taxes the aforementioned monster CPU.
For hardcore gamers this might be frustrating, but for me it's to have room to catch up on everything that I've missed. It also means it won't be obsolete by the time my children's small paws are ready for the controller.
The Xbox Series X is available now.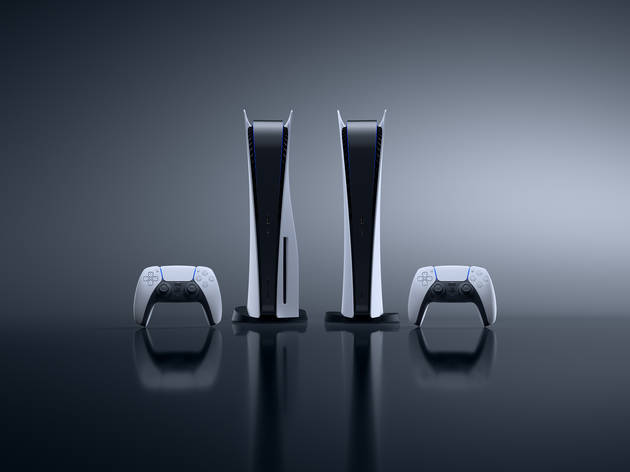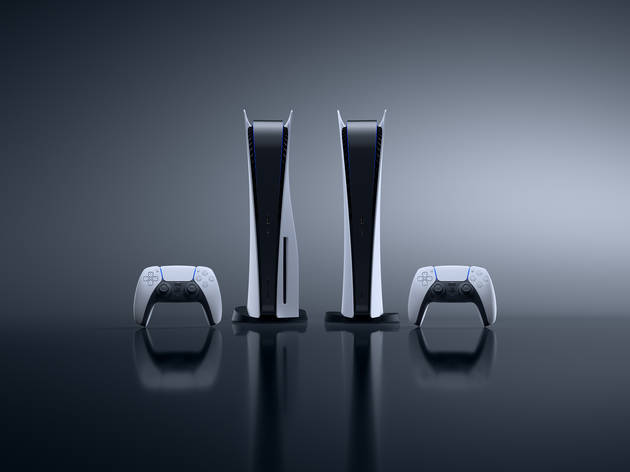 Photograph: Sony / Playstation
This sleek new console looks like it just decoupled from the International Space Station and has the performance and price to match. It's got full 4K graphics at a super-smooth frame rate, blink-of-an-eye loading times and a fancy new controller with 'adaptive triggers' and 'haptic feedback' – whatever they are.
But will this gargantuan sci-fi monolith just end up as another expensive dust collector under your TV?
Well, not if the games have anything to do with it. You'll want to pick up a few of the 25-plus PS5 launch games. Our pick would be 'Spider-Man: Miles Morales'. This superhero romp promises a whole load of web-swinging fun. What better way to spend your time stuck inside than weaving your way through New York's skyscrapers?
Handily for long-standing PlayStationers, the PS5 is also backwards compatible with more than 4,000 PS4 games, so keep hold of that old copy of 'Red Dead Redemption 2'. The console's real highlight comes in the form of a subscription-based games library: the PlayStation Plus Collection.
A PlayStation Plus subscription will set you back a further £6 each month, but seasoned gamers will see that as a steal, considering the games in the collection: Norse fantasy 'God of War', 'Persona 5', a stylish role-player featuring the funkiest video game soundtrack ever, as well as 'Crash Bandicoot N.', 'Resident Evil VII' and the Indiana-Jones-style adventure of 'Uncharted 4'. It feels like there's something for everyone (three things if you're into bandicoots).
If you're a movie lover, bear in mind that the PS5 also plays all your old DVDs and Blu-rays. With streaming sites recently admitting that they're only lending you those films you bought, physical media is back. This console is all the excuse you need to head up to the loft and grab your old boxset of 'The Wire'.
The Playstation 5 is available now.
PS5 v XBox Series X: the decision
The PS5 has all the specs you'd want and a great-value games collection. But if the price tag (£360/$400 for the digital version or £450/$500 with a disc drive) seems steep, the Xbox Series S might be for you. At £250/$300, it's the wallet-friendly option for next-gen gaming, with its own rival games subscription service. Santa awaits your decision.
More video-game magic
No levels or even set tasks – just a whole world to explore, with no walls or barriers. It makes for a seriously absorbing experience when done well
Spend hours traversing the terrain of Ancient Greece, racing cartoon cars against your mates and controlling the movements of wacky virtual characters
Best selling Time Out Offers