AES+F: The Feast of Trimalchio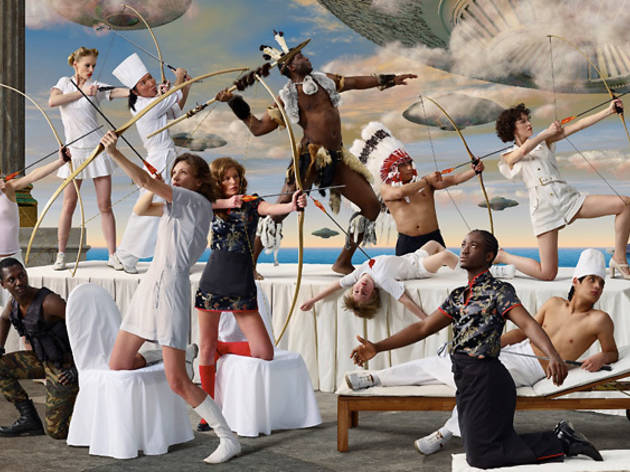 Russian art enclave, AES+F, gives decadence a first class upgrade with its mythological and cinematic conceit of an alluring future entitled The Feast of Trimalchio. Referencing ancient Rome, AES+ F takes hedonism to Hiltonian heights by reinterpreting the Garden of Eden as a modern luxury hotel and ski resort, offering extracurricular indulgences ranging from golf and (wheelchair) skiing (amongst other implied 'activities') to the forbidden fruits of culinary temptation.
Since their inception in 1987, AES+F has become known for its vibrant images, merging classical aesthetics with a multi-media blend of technology, fashion photography and film. The Feast of Trimalchio is no exception to the rule, with its seductive and stylistic imagery, putting both AES+F and Eden, on the map.