Hotels
Your complete guide to the best hotels, guesthouses, ryokan and hostels in Tokyo
Park Hyatt Tokyo
Despite being Tokyo's most decorated hotel, the Park Hyatt is perhaps now best known for its starring role in Sofia Coppola's 2003 hit Lost in Translation. A couple of years ago, there was also buzz about Lady Gaga suddenly starting a jam session with performers at the hotel's New York Grill. By Tokyo standards, the hotel itself is a small, intimate establishment, a feeling emphasised by the well-lit decor and artworks on display. The reception is on the glass-walled 41st floor, with stunning views over the whole of the city. Service is attentive but not overly fussy, and the immaculately equipped rooms are among the largest in any Tokyo hotel. The Club on The Park beauty and fitness centre includes a luxurious spa with Vichy showers.
Check prices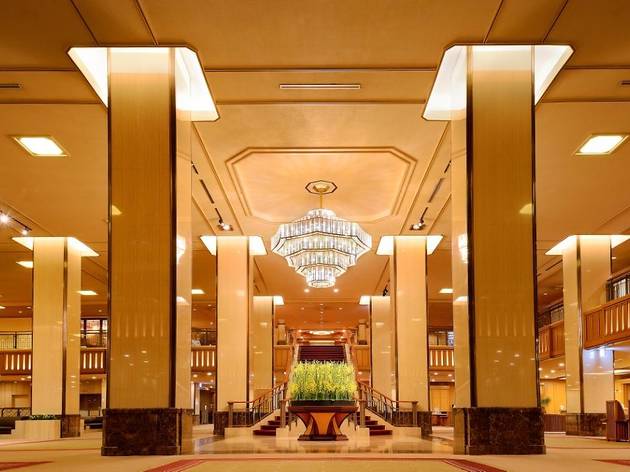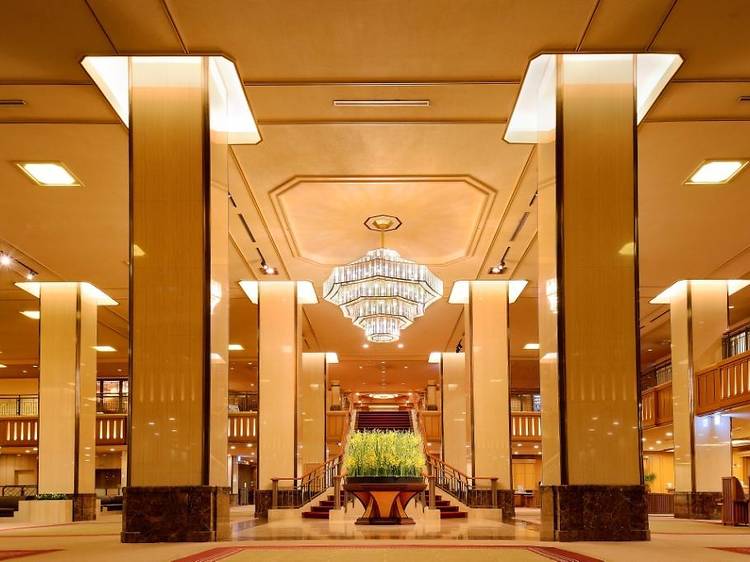 Imperial Hotel
There has been an Imperial Hotel on this site overlooking Hibiya Park since 1890. This 1970 tower block-style building replaced the glorious 1923 Frank Lloyd Wright creation that famously survived the Great Kanto Earthquake on its opening day. It's currently nearing the end of a five-year renovation plan that will conclude with the overhaul of the lobby and all guest rooms by 2008.
Check prices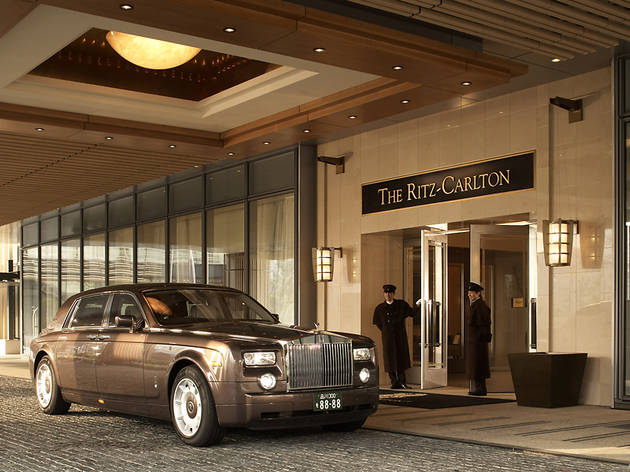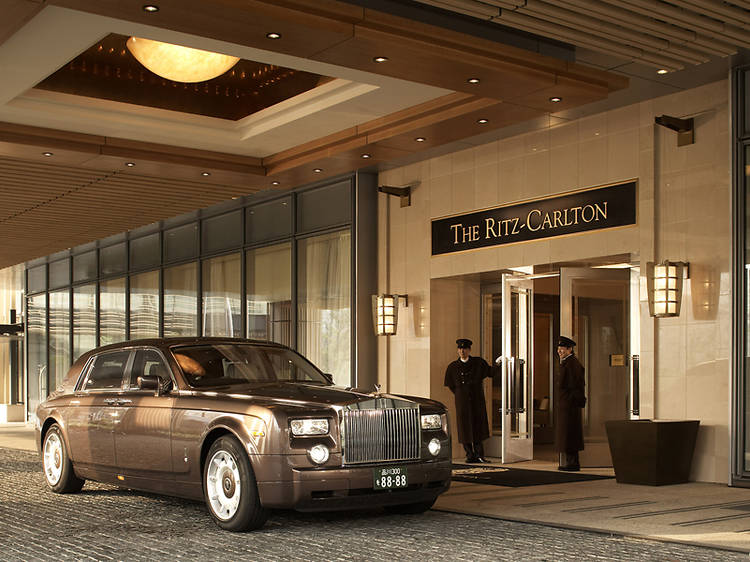 The Ritz Carlton Tokyo
The Ritz Carlton Tokyo is situated in Midtown Tower, the tallest building in Tokyo, and the main attraction of the Tokyo Midtown complex. The guest rooms are all located more than 200 metres above ground, allowing for a more serene experience right in the middle of one of the city's busiest areas. In addition to breathtaking panoramas of Tokyo Tower and Mount Fuji, each one of the 248 guest rooms and suites offers at least 52 square metres of floor space. The hotel's Spa & Fitness by ESPA is the first spa in Tokyo to use ESPA products from the UK.  
Check prices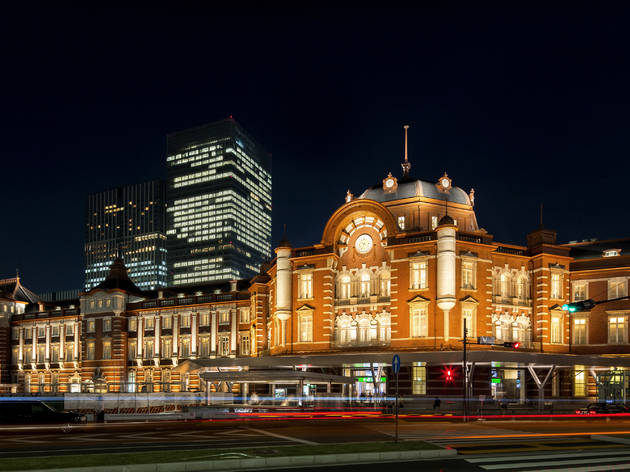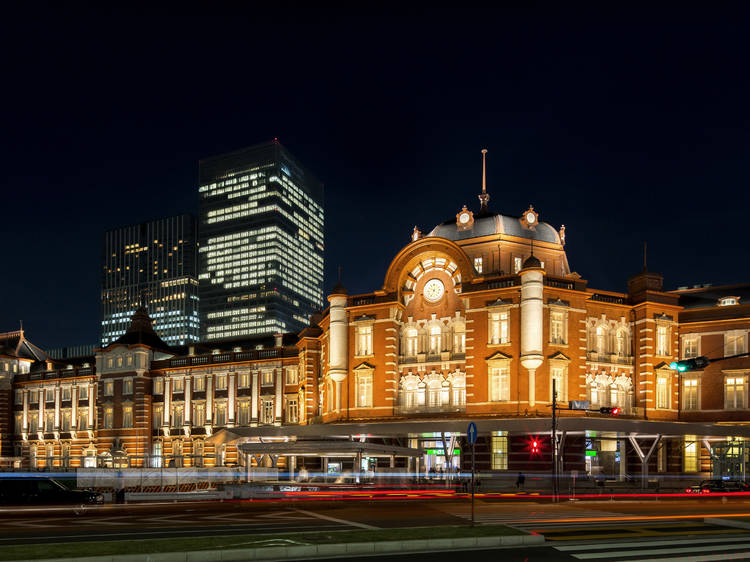 The Tokyo Station Hotel
The Tokyo Station Hotel, the only hotel built within an Important Cultural Property, remains in vogue while continuing to develop its history and exclusive hospitality. The redbrick facade of Tokyo Station is one of the few prominent survivors of Japan's rush to modernisation in the late 19th and early 20th centuries – and it's looking even better after a six-year renovation that restored it to its former splendour. The in-house Tokyo Station Hotel had to close its doors for the duration of the restoration, but is now open again for business and trying to reassert itself in an increasingly crowded luxury accommodation market. Facilities include an upmarket French restaurant, Blanc Rouge, and a clutch of smaller, more casual eateries in the basement, while regulars will be pleased to hear that Hisashi Sugimoto – who's been with the hotel since 1958 – is back serving his Tokyo Station cocktails at the Bar Oak.
Check prices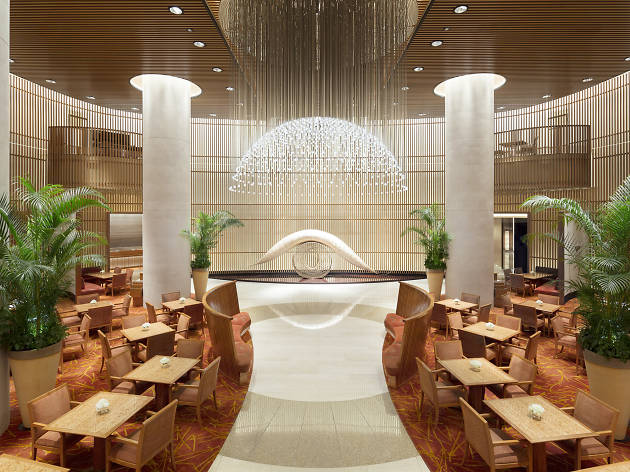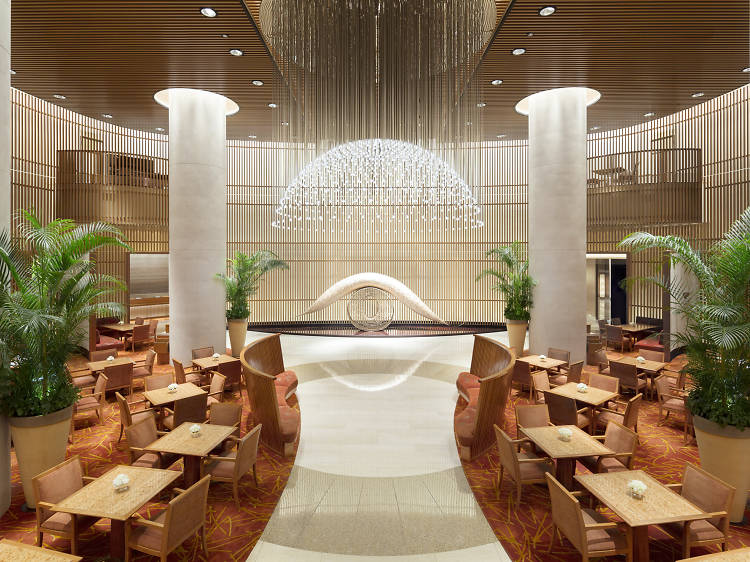 The Peninsula Tokyo
Facing Kokyo Gaien National Garden, and located near Hibiya Park, The Peninsula Tokyo is surrounded by greenery. It's one of the largest hotels in the city, with 47 suites and 314 guest rooms decorated with a traditional Japanese touch. The suites boast not only top-grade equipment and services, but also views combining the lush surrounds of the Imperial Palace with the dazzling motion of the metropolis. For all-day dining or afternoon tea, head to the Lobby restaurant, while the Hei Fung Terrace on the second floor serves up seriously luscious braised pork. Ginza's shops and the business hub of Marunouchi are right nearby, and there's a direct connection to Hibiya Station and its four major subway lines via the basement floor.
Check prices
The best budget hotels and hostels in Tokyo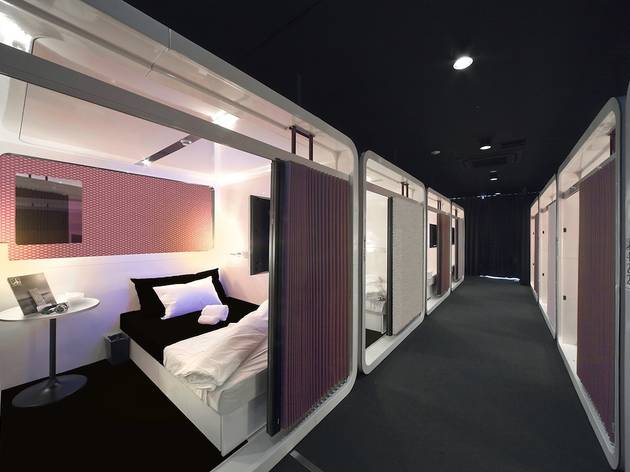 First Cabin Akihabara
Already familiar to regular travellers at Haneda Airport, the First Cabin chain opened its second souped-up capsule hotel in Akihabara in summer 2013. First Cabin Akihabara follows the same format as the Haneda Airport hotel: guests stay in 'cabins' with high ceilings and unlockable, sliding doors, while sharing toilets and bathing facilities. Rooms are available in both 'business class' and 'first class' versions (from ¥4,900 and ¥5,900 per night, respectively); opt for the latter if you want to have space for your luggage. If you're just searching for somewhere to take a break during a hard day's shopping in the local electronics stores and geek boutiques, you can also get rooms for short stays of two hours or more during the daytime (from ¥800 per hour).
Check prices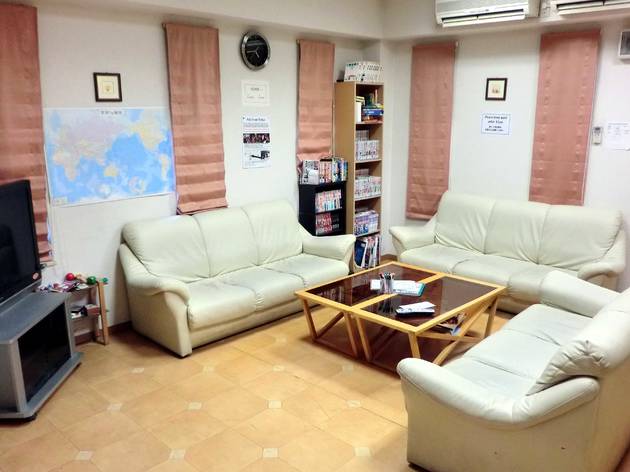 Tokyo Backpackers
A night's stay at rhis dormitory-style hostel in Minami-Senju will set you back just ¥2,100, making it one of the cheapest options in Tokyo. The rock-bottom price at Tokyo Backpackers doesn't mean you'll be slumming it, though – rooms are clean and modern and there is free internet access and WiFi, a shared living room and kitchen, plus an entire floor that's women-only. It also has good access to and from Tokyo Station, Akihabara and Nippori via bus. Just be warned that the place closes between 11am and 4pm for cleaning each day.
Check prices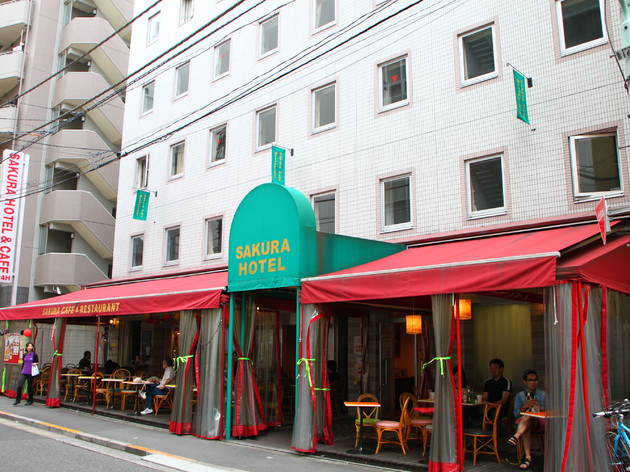 Sakura Hotel Ikebukuro
Bilingual staff, a well-stocked beer fridge and easy access to Ikebukuro Station make this budget hotel a favourite among travellers looking for a warm bed for the night, or even a long-term stay. Rudimentary single rooms cost ¥6,800 and doubles start at ¥9,000, though you can get a dormitory bed for ¥3,200. The hotel has a shared kitchen, while you can grab a bite or sample a few of the 60 different world beers on offer at the Sakura Café, which stays open 24 hours a day.
Check prices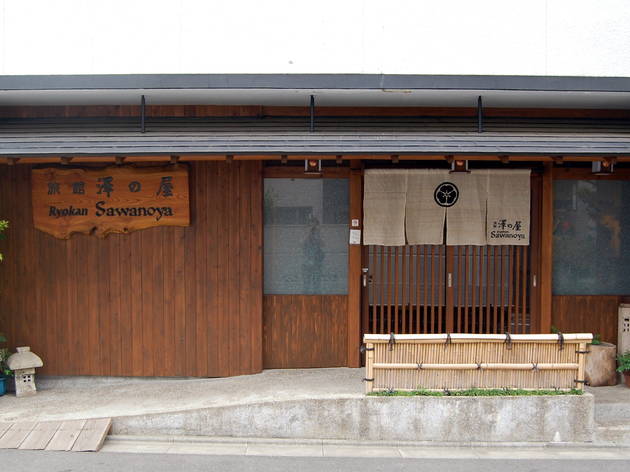 Sawanoya Ryokan
One of the few ryokan in Tokyo to cater almost exclusively for foreign visitors, Sawanoya has a small library of English-language guidebooks and provides its own map of the old-fashioned Yanaka area, plus cheap bicycle rentals. Rooms are small but comfortable, and there are signs in English reminding you how to behave and how to use the bath. More expensive rooms have en suite bathrooms (¥10,080 for a double); cheaper ones have access to the communal Japanese-style baths and shower. There's also a small coffee lounge, and all rooms have free LAN internet. The couple who own the place do everything possible to make your stay enjoyable.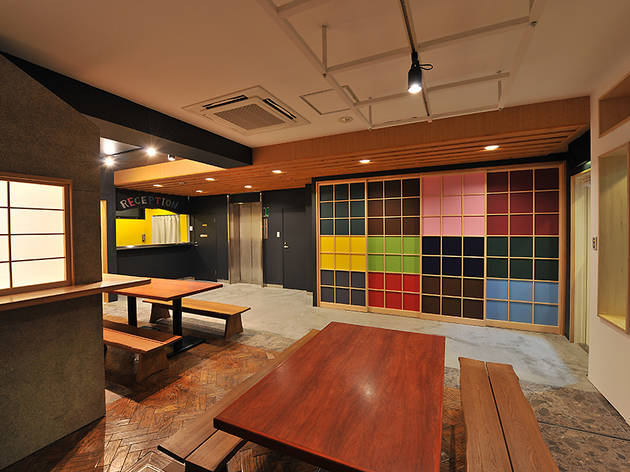 Khaosan Tokyo Origami
The Khaosan hostel chain is well-known among budget travellers for its excellent service and extensive network, but its main attraction might still be the variety: each branch is designed and decorated in a unique, creative way – the World Asakusa location, housed in a renovated love hotel, is probably the best example. Opened in October 2014, their latest Asakusa venture is called Origami and markets itself as a 'decorative hostel', complete with an on-site gallery and a cosy 'common area'. Catering to everyone from single travellers to large groups, the place emphasises interaction among staff and guests, with workshops and other fun events taking place regularly. Rooms range from singles and doubles to eight-bed dorms, and the location could hardly be better: you'll find it right behind Senso-ji.
Check prices
Toco. Tokyo Heritage Hostel
Run by a bunch of East Tokyo hipsters, this converted 1920s townhouse offers the sense of staying in a traditional Japanese home at backpacker hostel prices. Then again, you might struggle to find a traditional Japanese home that came equipped with its own bar lounge, like Toco. does. This cosy, smoke-free drinking den – also frequented by locals – is one of the hostel's biggest draws, and should make the guesthouse's cramped bunk-bed dormitories (from ¥2,600 per person) and private rooms (from ¥6,000 per room) feel a little more bearable. Be warned that, while there's no curfew, the lights get switched off at midnight each night.
Check prices