Things to Do
Your comprehensive guide to the best things to do in Tokyo
The best upcoming events in Tokyo
Tsukiji Lion Dance Festival
Taking place in its most spectacular form only once every three years, the Tsukiji Shishi Matsuri or Lion Dance Festival at Namiyoke Inari shrine will be somewhat more subdued this June – but that's not to say it isn't worth catching. The festivities – perhaps the last of their kind before the market moves to Toyosu – culminate in the eponymous lion dancing on Sunday June 11, while sato kagura dance-drama performances will take place on Saturday.
Silent Fes at Hinode-yu
Take this opportunity to shake it at a sento: the old-school Hinode-yu bathhouse in Inaricho hosts a silent disco on the evening of June 14, inviting you to grab some headphones and move your body to the tunes of local DJs while admiring a projection mapping show. And once the party is over, you can wash off the sweat and soak in the sento's hinoki cypress bath alongside fellow revellers.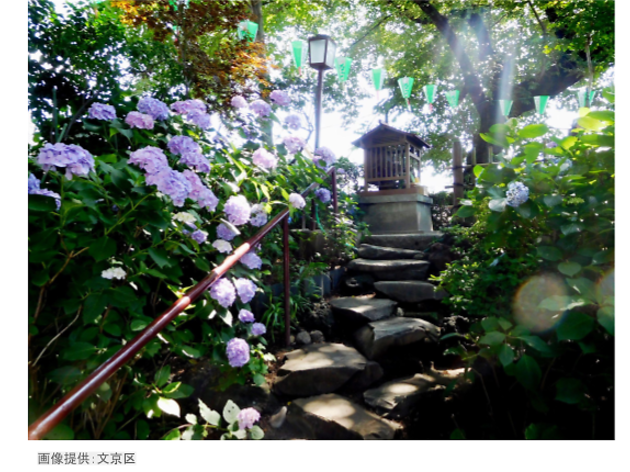 Bunkyo Ajisai Matsuri
June and rainy season also means it's the season for the grey month's most iconic flower: ajisai, the Japanese hydrangea. To see the blue beauties in bloom right here in Tokyo, head for Hakusan Shrine and its popular Ajisai Matsuri, which features up to 3,000 flowers spread out over an area reaching from the shrine toward nearby Hakusan Park. The shrine itself is known for its power to heal dental ills (!), so you might be able to catch a toothbrush offering or the like during the event period. There are plenty of special events on the weekends.
Super Energy!! Produced by Kansai Yamamoto
Part of fashion designer Kansai Yamamoto's ongoing Nippon Genki Project, which modestly aims to drag the entire country out of its post-3.11 slump and make Japan all bouncy and energetic by the time 2020 rolls around, this one-day happening at Roppongi Hills features candle-making and taiko workshops, a Dassai sake pop-up bar and plenty of fun for the young 'uns. The highlight, however, is the pair of fashion shows-come-gigs (from 3pm and 6.45pm) that see models show off the latest Yamamoto creations alongside truly OTT outfits created for the likes of David Bowie and Lady Gaga.
Earth Garden Summer
Tokyo's ecologists, hippies and tree-huggers descend on Yoyogi Park for the quarterly Earth Garden, which this time focuses on all things summery and organic. There'll be the usual plethora of stalls, food booths and workshops, complemented by a night-time flea market and live acts including nu-jazz outfit Lotus Land, indie poppers Nonburari, rapper TKda Kurobuchi and dub-dancehall foursome Nego.
Sumomo Matsuri
According to legend, the warlord Minamoto no Yoriyoshi and his son Yoshiie stopped to pray for victory in the Zenkunen War (1051-1063) at this Fuchu shrine. Their wish was eventually granted, and the Sumomo (named after the plum that Yoriyoshi is said to have offered to the gods) festival began. You'll be able to try the plums for yourself at the many food stalls set up on the grounds, and if you're an amateur farmer, don't forget to participate in waving a fan decorated with drawings of crows – this is supposed to help keep the birds away from your crops.
See more upcoming events in Tokyo
The best things to do in Tokyo