Things to Do
Your comprehensive guide to the best things to do in Tokyo
The best upcoming events in Tokyo
I Love Ireland Festival & St. Patrick's Day Parade
Now into its 25th year, Asia's largest St. Patrick's Day parade is always good for a highly festive atmosphere. The main strip of Omotesando is closed to traffic during Sunday afternoon, when a parade of costumed revellers, marching bands and cheerleaders wends its way up the hill and back again – then off to the nearest pub for a few rounds of Guinness. While you're there, make sure to also check out the I Love Ireland festival, which takes over Yoyogi Park for the weekend with stalls hawking Irish grub, music and dance performances, playful rugby scrums and more.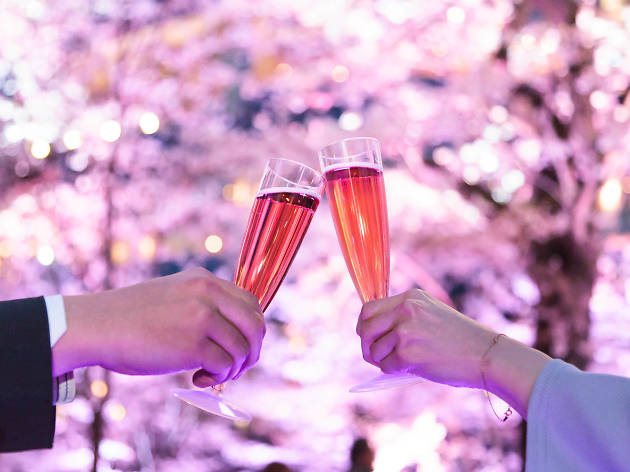 Midtown Blossom
For an urban hanami experience, Tokyo Midtown is one of the best spots: its gardens feature eight different kinds of cherry trees and 150 in total, many of which will be lit up at night over the duration of this event, while the open-air lounge area is where to sit down for some rosé bubbly under the blossoms. You'll also find flower art and spring-themed decorations all around the facility, which celebrates its tenth birthday on March 30. On that day, the first 300 visitors will receive a flower upon entry.
Traditional Feel: Kabuki Music
If you've ever seen a kabuki performance, you may have noticed the assortment of Japanese instruments used during the action, notably the shamisen and kotsuzumi. Those intrigued by these two will surely want to sign up for this workshop, where you'll be allowed to try both instruments under the guidance of professionals, learn a proper nagauta ('long song', traditional songs used in kabuki), see a performance and even get to sip some sake in the process. Hell, you can even opt to do so in a yukata for the full Japanese culture vulture experience. There are two sessions on each day, and booking is essential – shoot them an email at tradfeel@geidankyo.or.jp, or book through Peatix, Confetti or at a Tickets Today booth. 
Happo-en Spring Festival: Yatai
Shirokanedai's Happo-en garden is always one of the city's most popular spots for night-time sakura viewing, and this year will be no exception: taking place over three days, the Yatai spring festival sees stalls set up to serve modern versions of Edo-era springtime delicacies and pink bubbly, while awa-odori performances and appearances by club jazz master Shuya Okino and DJ Kawasaki will add even more heat to the action. All the food and drink you can fit is included in the ¥6,800 entrance fee – worth a punt if you're looking to enjoy the yozakura in style and without the considerable effort required for a regular hanami.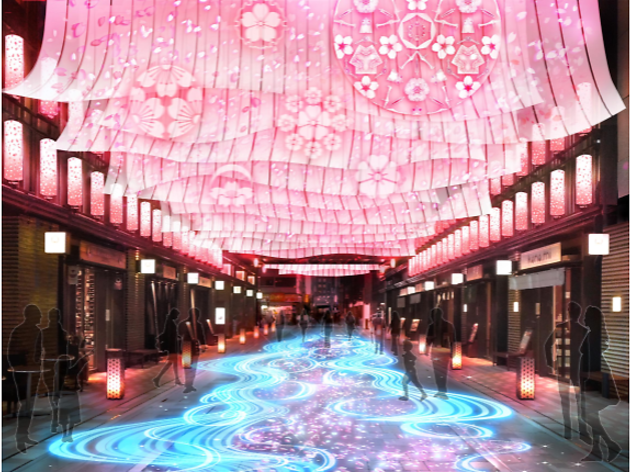 Nihonbashi Sakura Festival
One of the more successful redevelopment experiments in Tokyo recently, the revitalised Nihonbashi area celebrates sakura season with a packed programme of events. Although actual cherry trees here are scarce and limited to the newly re-planted ones along Edo Sakura-dori, hanami-themed light-ups will be arranged to make up for the deficit: every day after sunset, major landmarks like the Mitsui Building and Coredo Muromachi will be illuminated in pink, while the recently renovated street leading to Fukutoku Shrine will be beautified by audiovisual, digital sakura decorations. There's also something to look forward to for gourmands: local restaurants will be setting up food stalls around the Coredo complex on March 25 and 26.
Flower Dream in Tokyo
Japan's biggest blossom festival returns to Big Sight in April for its ninth edition, inviting flower fans from all over the country and further afield to enjoy everything from sales of rare plants and an exhibition on Edo-era flower culture to the Japan Cup competition, which will crown the nation's number one florist. A portion of the proceeds will be donated to organisations supporting Tohoku's recovery from 3.11, so you'll be smelling the flowers for a good cause.
See more upcoming events in Tokyo
The best things to do in Tokyo