Your ultimate guide to Tokyo
Tokyo's best restaurants, films, gigs, clubs, things to do and places to see
The best events in Tokyo
Leandro Erlich: Seeing and Believing
Visitors to Kanazawa's 21st Century Museum of Contemporary Art will be familiar with 'Swimming Pool', one of the dozens of large-scale, optical illusion-based works for which Argentinian contemporary artist Leandro Erlich has become famous. This master of the tricky, playful and unexpected has now conquered Roppongi's Mori Museum with 44 representative works, 80 percent of which are being displayed in Japan for the first time. Photography is allowed in front of most of the pieces, so get ready to boost your Instagram cred with some truly outside-the-box imagery.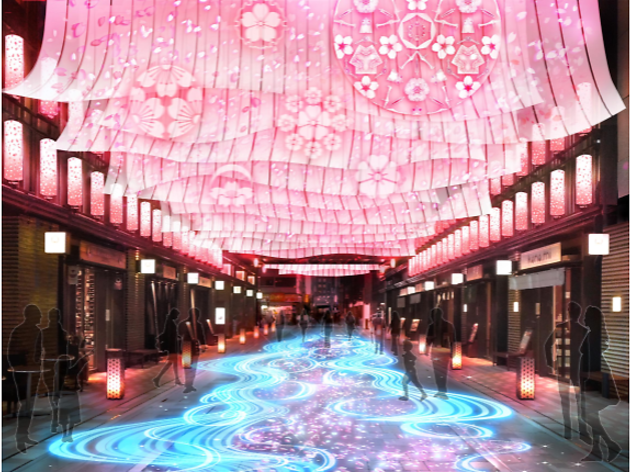 Nihonbashi Sakura Festival
One of the more successful redevelopment experiments in Tokyo recently, the revitalised Nihonbashi area celebrates sakura season with a packed programme of events. Although actual cherry trees here are scarce and limited to the newly re-planted ones along Edo Sakura-dori, hanami-themed light-ups will be arranged to make up for the deficit: every day after sunset, major landmarks like the Mitsui Building and Coredo Muromachi will be illuminated in pink, while the recently renovated street leading to Fukutoku Shrine will be beautified by audiovisual, digital sakura decorations dubbed the 'Sakura Tunnel'. There's also something to look forward to for gourmands: 150 local restaurants will have sakura-themed menus, and some will set up stalls in the area for you to snack while blossom-hunting.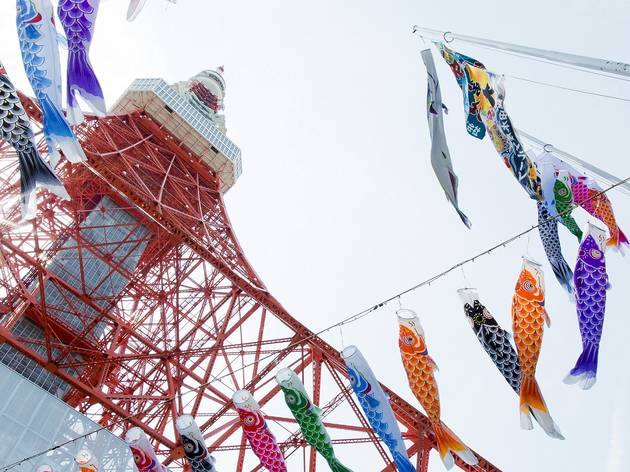 Koinobori at Tokyo Tower
Now an annual sight at Tokyo Tower, the colourful Children's Day carp streamers will be set up in front of the main entrance again from early April. In addition to 333 koinobori, which of course signify the height of our beloved Eiffel Tower replica, the decorations include a 6m sanma-nobori – this one both a reminder of September's Tokyo Tower Sanma Matsuri and of the ongoing recovery efforts in Tohoku's Sanriku region, a major producer of Pacific saury (sanma). Between 5pm and 11pm, the koinobori will be lit up with 10 different LED searchlights too; pop by both during the day and night (or close to sundown) to experience the tower in two very distinct ways. 
More upcoming events in Tokyo