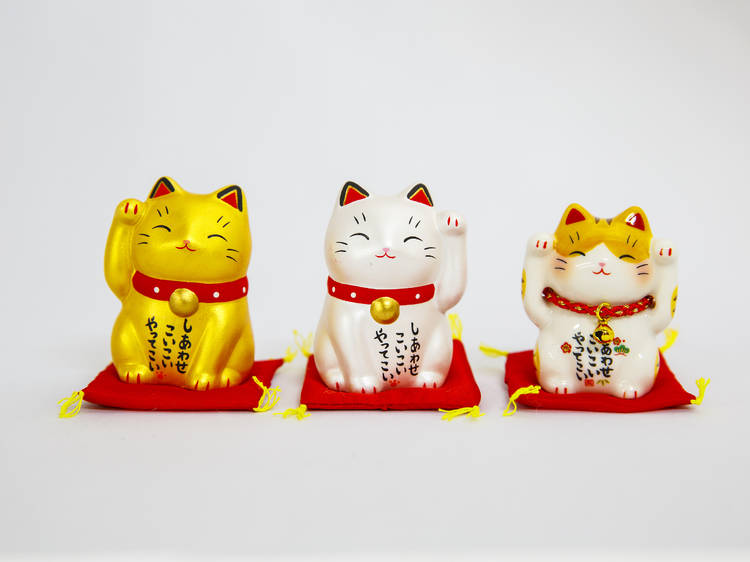 A lucky cat grants different wishes depending on which of its paws is raised.
Left paw raised: attract customers.
Right paw raised: usher in money and good fortune.
Both paws raised: can mean 'double luck!' and extra protection from bad luck, although the gesture can also been seen as doing a 'banzaaaaaai!' celebratory cheer.