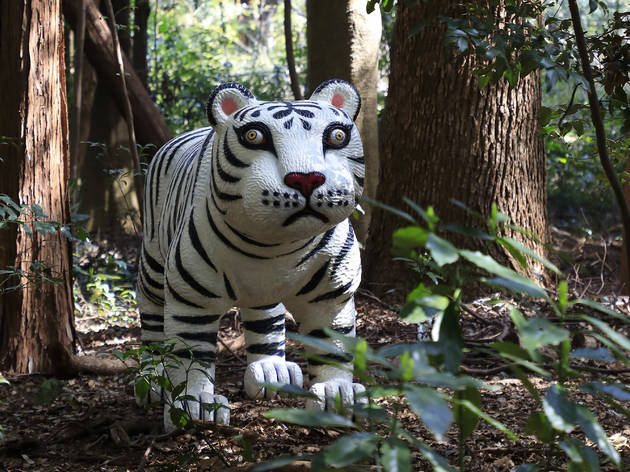 Five events to keep an eye on at the Japan Cultural Expo – with Ryoko Aoki
The Noh singer highlights creativity in selecting her favourite events at this nationwide celebration of art and culture
Love Japanese arts and culture? Take our one-minute survey at the bottom of the page (or click here) and let us know your interests for the chance to win a ¥5,000 Amazon gift card.
***
A comprehensive celebration of Japanese arts and culture that's part of the lead-up to this year's Tokyo Olympics and Paralympics, the ongoing Japan Cultural Expo features everything from art exhibitions to performing arts events taking place throughout the country. The expo offers something for everyone, but the vast number of happenings held under its umbrella can make choosing what to see a bit challenging. In this series, we're checking in with six experts to get an insider's take on the Japan Cultural Expo events that definitely shouldn't be missed.
Our fourth curator is Noh singer Ryoko Aoki, who has worked with noted composers around the world in pioneering a new artistic form: a combination of Noh and contemporary music. She employs the language of music when discussing the meaning of "Humanity and Nature" – the overarching theme of the Japan Cultural Expo. 'The differences between Western and Japanese music include the approach to the quality of sound,' she says. 'With Japanese instruments, a sound that reflects the material is appreciated, while purer tones are pursued in the West.'
'For example, the shakuhachi flute produces both tones and noise-like sounds, the mixture of which is considered the true sound of the instrument. Western instruments, on the other hand, have been refined to eliminate noise and produce as pure a sound as possible. In contemporary Western music, however, the pursuit of noise-like sounds like those of the shakuhachi has become desirable, and this is leading people to rediscover Japanese music. I think it's interesting how new attention is being paid to this sort of "natural" sound.'
Aoki says that most of her listeners abroad are simply music enthusiasts, rather than fans of Noh or Japanese music in particular. 'For me, art and culture are things you create rather than protect,' she says. 'I think it's important to build on traditions by creating something new.' In terms of continuity between the traditional and the contemporary, Aoki found the following five events particularly noteworthy at the ongoing Japan Cultural Expo.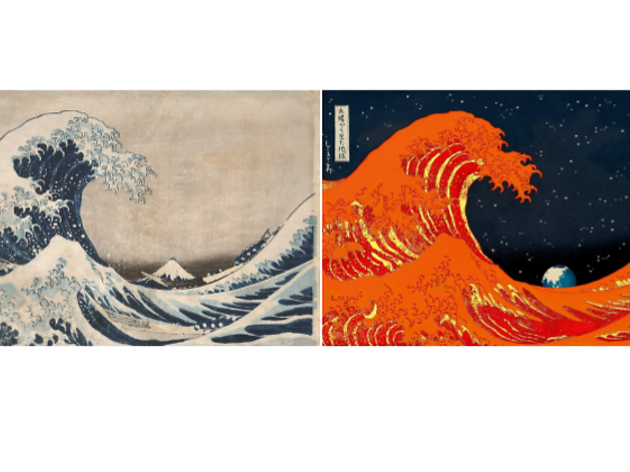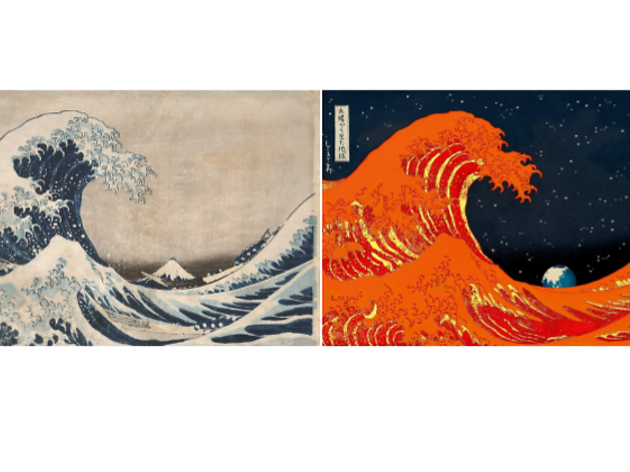 葛飾北斎《冨嶽三十六景 神奈川沖浪裏》 江戸時代・19世紀 和泉市久保惣記念美術館、しりあがり寿《ちょっと可笑しなほぼ三十六景 太陽から見た地球》 2017年 作家蔵
Timeless Conversations 2020: Voices from Japanese Art of the Past and Present
Held at the National Art Center, Tokyo from June 24 to August 24 2020, this exhibition sought to compare works of classical Japanese art with pieces by some of the leading artists of our time. Works by the likes of Soga Shohaku and Katsushika Hokusai were juxtaposed with the creations of Tadanori Yokoo, Kotobuki Shiriagari and other noted contemporaries, highlighting their commonalities and differences in a new and inspiring manner.
'I went to see this exhibition, which featured many works by contemporary artists inspired by classical Japanese art,' says Aoki. 'Each artist's unique perspective really shone through.'
'I liked Kishio Suga's response to "Maru Sankaku Shikaku," a work by the Zen monk Sengai (1750-1837) that is composed only of circles, triangles and squares, and the combination of sculptor Koji Tanada's art with that of the 17th-century monk Enku. Kotobuki Shiriagari's tribute to Hokusai was funny, too.'
Note: This exhibition ended its run on August 24.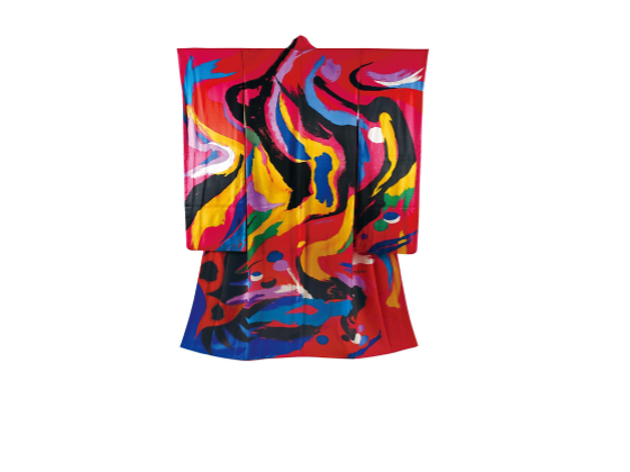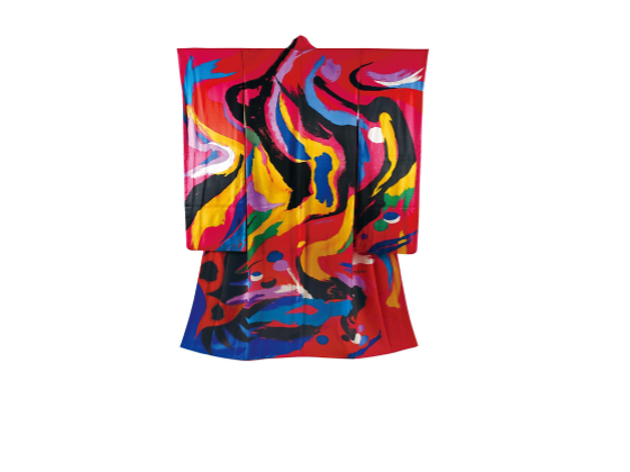 TAROきもの 岡本太郎原案 昭和49年頃(1974頃) 東京・岡本太郎記念館蔵 撮影:堤 勝雄
Kimono: Fashioning Identities
Held at the Tokyo National Museum from June 30 to August 23 2020, this exhibition dug deep into the history and cultural significance of the kimono. It touched on themes such as the garment's origins, its evolution and its contemporary role, and featured a range of remarkable items – from the only remaining kimono decorated by master painter Ogata Korin and a jinbaori coat worn by the 16th-century warlord Oda Nobunaga to the OTT clothing designs of Taro Okamoto.
'Unfortunately I didn't manage to catch this one myself, but I heard it was great,' says Aoki. 'It generated a lot of buzz on social media. You rarely see this many kinds of kimono in one place, and the historical range – from the Kamakura period (1185–1333) to the present – sounded impressive too.'
Note: This exhibition ended its run on August 23.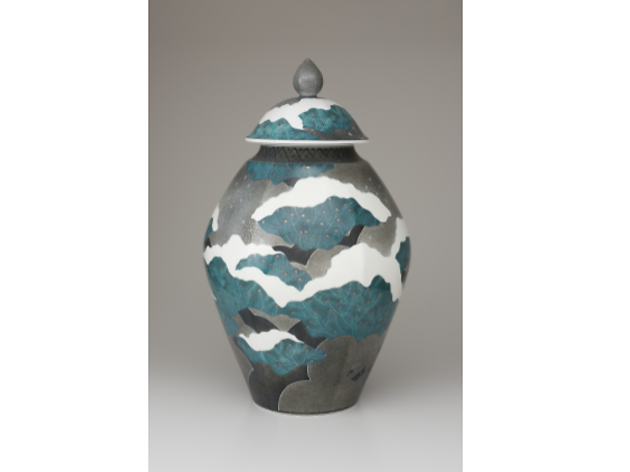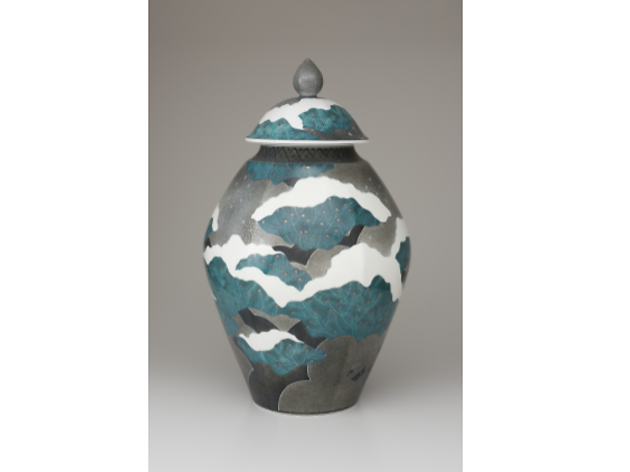 今泉今右衛門 《色絵雪花薄墨墨はじき雪松文蓋付瓶》2019年 個人蔵
Kogei 2020 – The Art of Crafting Beauty from Nature
The relationship between nature and traditional Japanese crafts, or kogei, was explored in great detail at the Tokyo National Museum between September 21 and November 15 2020. On display in a space designed by architect Toyo Ito were a total of 82 works by artists practicing a wide range of techniques, along with multilingual explanations of the artistic media represented, including pottery, dyed textiles, lacquerware and bamboo crafts.
For Ryoko Aoki, the exhibition stood out for its diversity. 'Crafts by up-and-coming creatives were displayed alongside pieces like kimonos by Kunihiko Moriguchi, a master whose work was also featured at "Kimono: Fashioning Identities". The two exhibitions – one focused only on the kimono, the other on crafts in general – provide two different perspectives on the same items. It's great that a single project (the Japan Cultural Expo) can offer that width of experience.'
'With kogei, the charm is in the details. Being able to view a work at close range rather than through a glass case adds to the enjoyment.'
Note: This exhibition ended its run on November 15, but a virtual-reality version is available for free viewing here.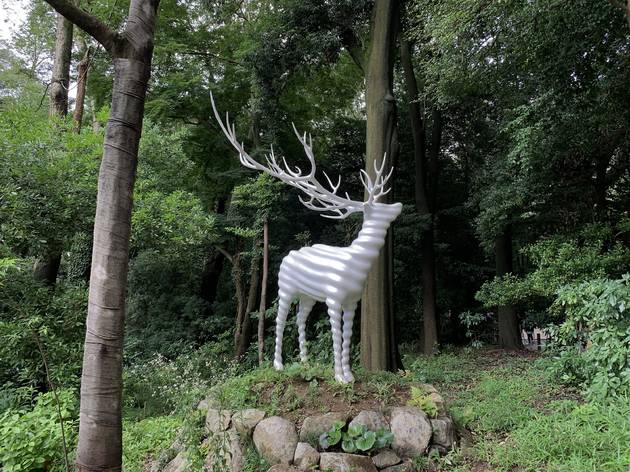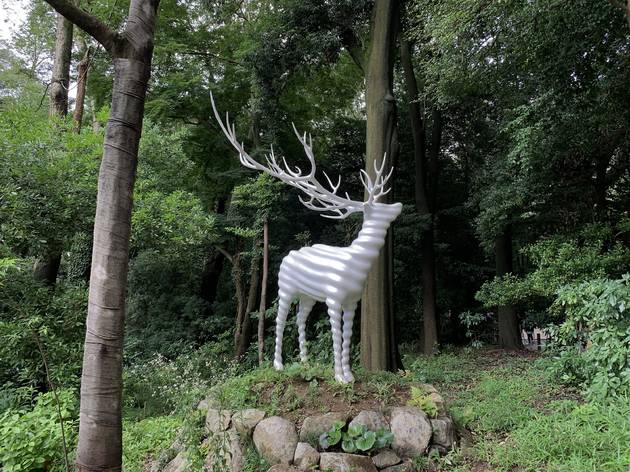 Photo: Lim Chee Wah
Meiji Jingu Forest Festival of Art
A celebration of art and culture set in the forest surrounding Meiji Shrine, this festival zooms in on the relationship between nature and Japanese culture. The diverse programme began with the host venue's 100th anniversary and is set to run for the foreseeable future. A particular highlight is Tenkukaikatsu, an open-air sculpture exhibition that features fantastical creations by leading artists such as Kohei Nawa and Atsuhiko Misawa – all of whom visited the shrine and studied its history and traditions before creating their pieces. Also of note is the Thanks Flower Project, which runs year-round and adds a bit of blossomy colour to the woods by displaying flowers from throughout the country, with a focus on regions hit by natural disasters in recent years.
'When I studied abroad at the University of London, one of my classmates was a researcher from Meiji Shrine,' Aoki recalls. 'That classmate taught me how the vast forest surrounding the shrine was planted about 100 years ago using some 10,000 trees donated from all over Japan – something I had never realised before. I had simply thought of the place as another shrine with a long history.'
'The works on display at the festival draw on the traditions of the shrine and on the history of its forest. I find that concept really interesting. In addition, unlike the three events I've already discussed, this one is held outdoors. Enjoying art in the midst of nature while right in the heart of Tokyo makes for a special experience.'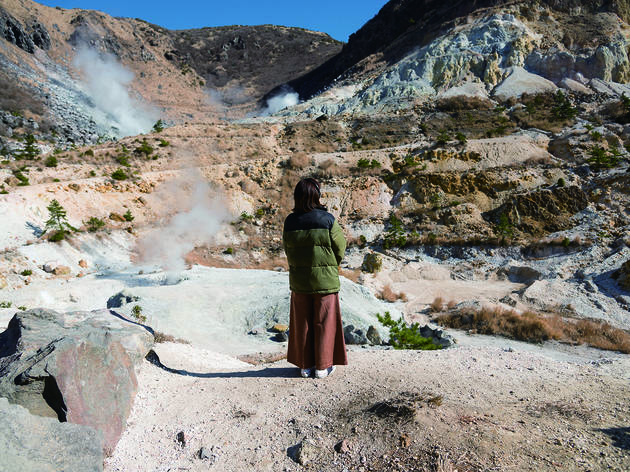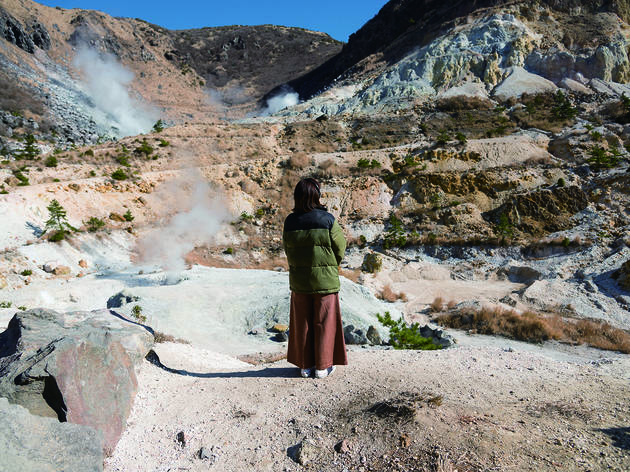 Photo: Yuko AMANO
The 'Creative Oita' project seeks to inject creativity and vitality into local communities with the help of art, thereby empowering education, welfare, business and tourism in Oita prefecture. One highlight of the project is 'in Beppu', a community-focused art festival that every year invites a single artist of international renown to showcase their creativity in the picturesque surroundings of Beppu, a city best known for its hot springs. Now in its fifth year, the festival has so far featured Mé, Tatzu Nishi, Anish Kapoor and Kotaro Sekiguchi, and this time highlights the multi-talented Tetsuya Umeda.
For Ryoko Aoki, 'This event is another notable opportunity for enjoying art in the midst of nature. "in Beppu" draws on the nature and history of Beppu in an interesting manner. Being from Oita myself, it's a festival I've kept an eye on since the start.'
'I'm excited to see how Tetsuya Umeda, a multi-disciplinary artist who knows his way around music as well as the visual and performing arts, will express himself in this unique location.'
Note: This event ended its run on March 14.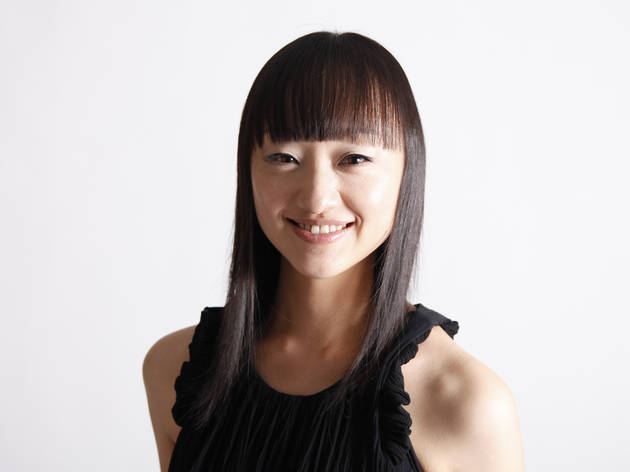 Photo: Hiroaki Seo
Ryoko Aoki
In the traditionally male world of Noh, singer Ryoko Aoki stands out for pioneering a new artistic form by combining Noh with contemporary music. She has performed in Japan, Europe, and the United States, and has had works written for her by composers including Peter Eötvös, Toshio Hosokawa, Stefano Gervasoni and José María Sánchez-Verdú. She holds a PhD from the University of London's School of Oriental and African Studies and also works as a cultural envoy for the Japanese Agency for Cultural Affairs.
Terms and conditions

1. No purchase necessary.
2. Anyone in the world can participate, but only one entry per person per survey.
3. Entries are open only to those above the age of 18.
3. There will be up to 5 winners chosen per survey, up to a maximum of 20 winners in total.
4. Amazon gift cards are limited to
amazon.jp
for Japan residents and
amazon.com
for international contestants.
5. Gift cards will be delivered (electronically) within 3 months of the contest's end-date.
6. By submitting your email address for this contest, you also agree to subscribe to the Time Out Tokyo newsletter.
7. Promoter: Original, Inc. Shibuya, Tokyo.