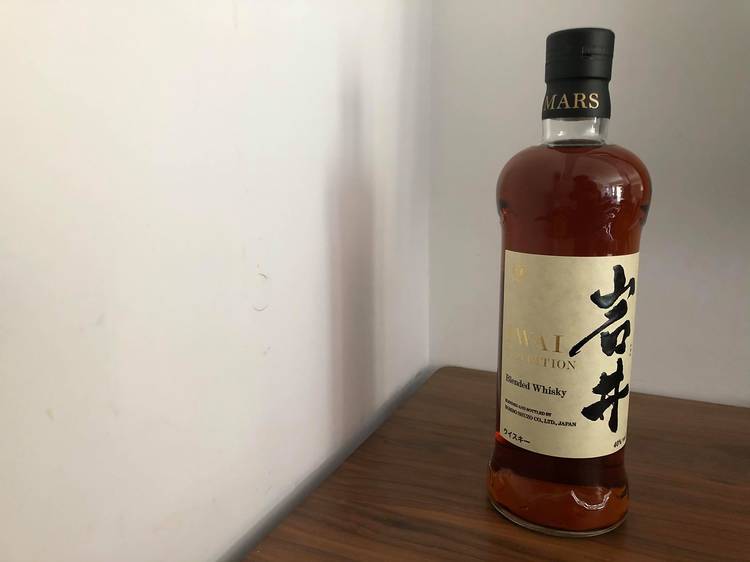 Photo: Adrian Andrews
This whisky from chilly Nagano prefecture is made in the highest distillery in Japan. The sharp temperature changes and humidity in the mountains mean Mars whisky matures at a different rate, giving it a sweeter, deeper flavour profile.
Most Mars bottles are hard to find these days, but this premium blend is readily available and makes an excellent mixer. The standard bottle is typically around ¥3,000, while the spicier wine cask finish version is about ¥5,000.