In a world of constant change and uncertainty, the occasional dose of nostalgia can come as a welcome source of comfort: it's no wonder that vintage bikes, secondhand clothes, analogue cameras and vinyl records are enjoying a renaissance in the age of information overflow. Tapping into Tokyoites' yearning for bygone days, Shibuya's Rhythm Café comes to the rescue with its monthly and highly therapeutic Showa Kayo Nights, which allow us all to bask in the splendour of Showa-era pop tunes (kayo). Started by Justin Miller and company four years ago, the event is held on the fourth Thursday of every month. We tagged along for the March edition and quickly found ourselves jamming to the very best of the '60s and '70s.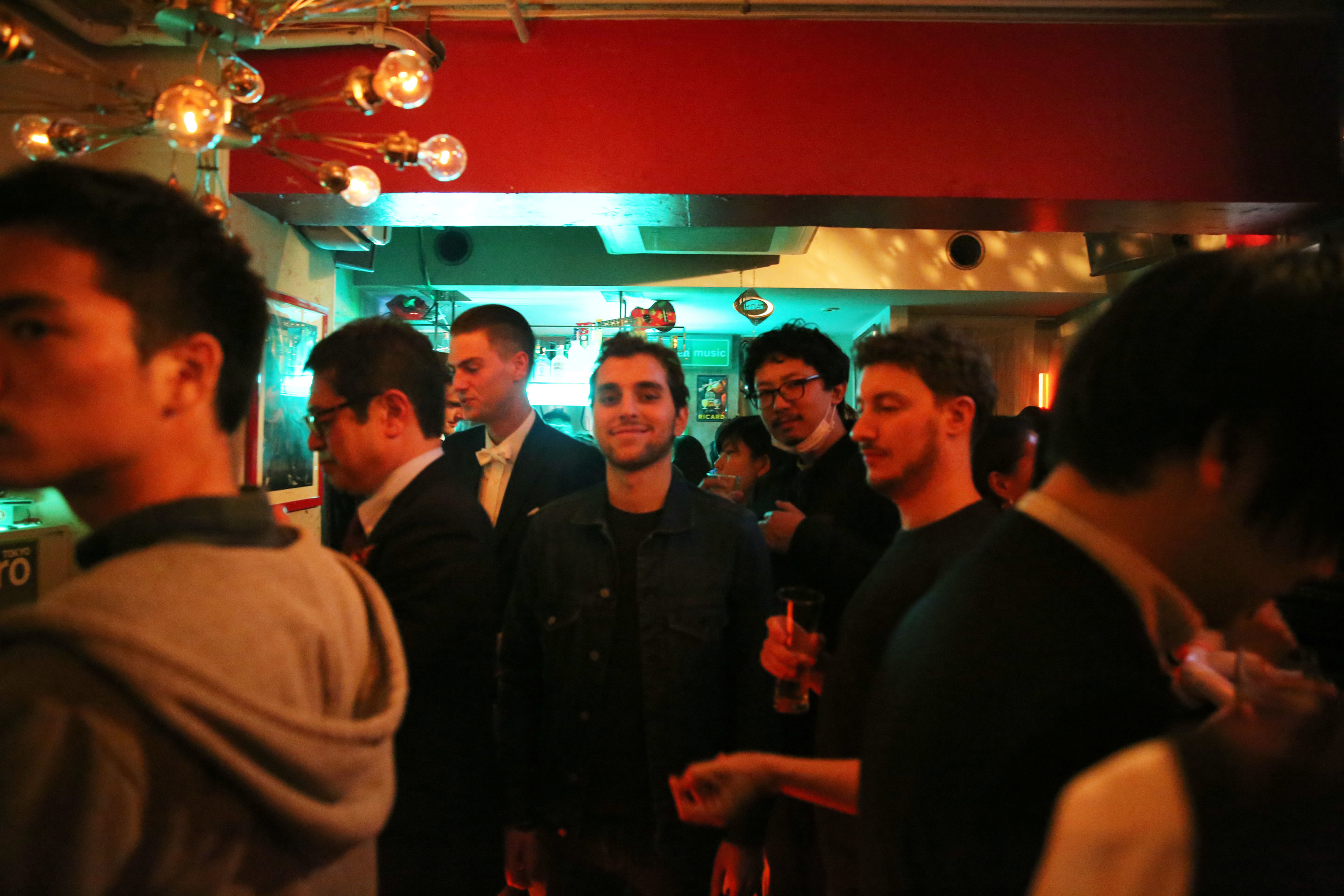 After paying a reasonable ¥300 at the jam-packed entrance, we join a motley crew of revellers dancing their socks off to domestic disco, funk and rock'n'roll from the glory days of Showa. Accommodating no more than 50 people, the venue feels like a cosy shelter from Shibuya's relentless hustle and bustle. Judging from the turning heads and hearty cheers greeting certain latecomers clad in retro striped suits and brogues, it appears most of the patrons are regulars at the fête. Before joining in on the fun, members of the in crowd stop by the small DJ booth for a high five or handshake with Miller, who spins seven-inch records in a snazzily cut suit and floral tie with his hair slicked back – fitting for a man with the stage name 'Dandy'.
Naturally, Kyu Sakamoto's wildly overplayed 'Sukiyaki' – the 1961 kayo that sold 13 million copies worldwide and introduced the genre to the West – isn't in the set. Instead, Miller whips out groovy classics by the likes of Mina Aoe, Mieko Hirota and Hibari Misora, as well as countless other tracks that elicit screams from the audience but no results on my Shazam. After leaving the turntable to a guest DJ, Miller tells me the crowd here is unlike any other you'll ever encounter in Tokyo, with its unique mix of young and old, Japanese and foreign. When we're interrupted by a bustle of activity, I notice that a candlelit cake is floating its way to the dance floor. It is the birthday of Ayano Cafebleu, a co-founder of the event and the life of the party. I secretly hope my next birthday falls on the fourth Thursday of the month.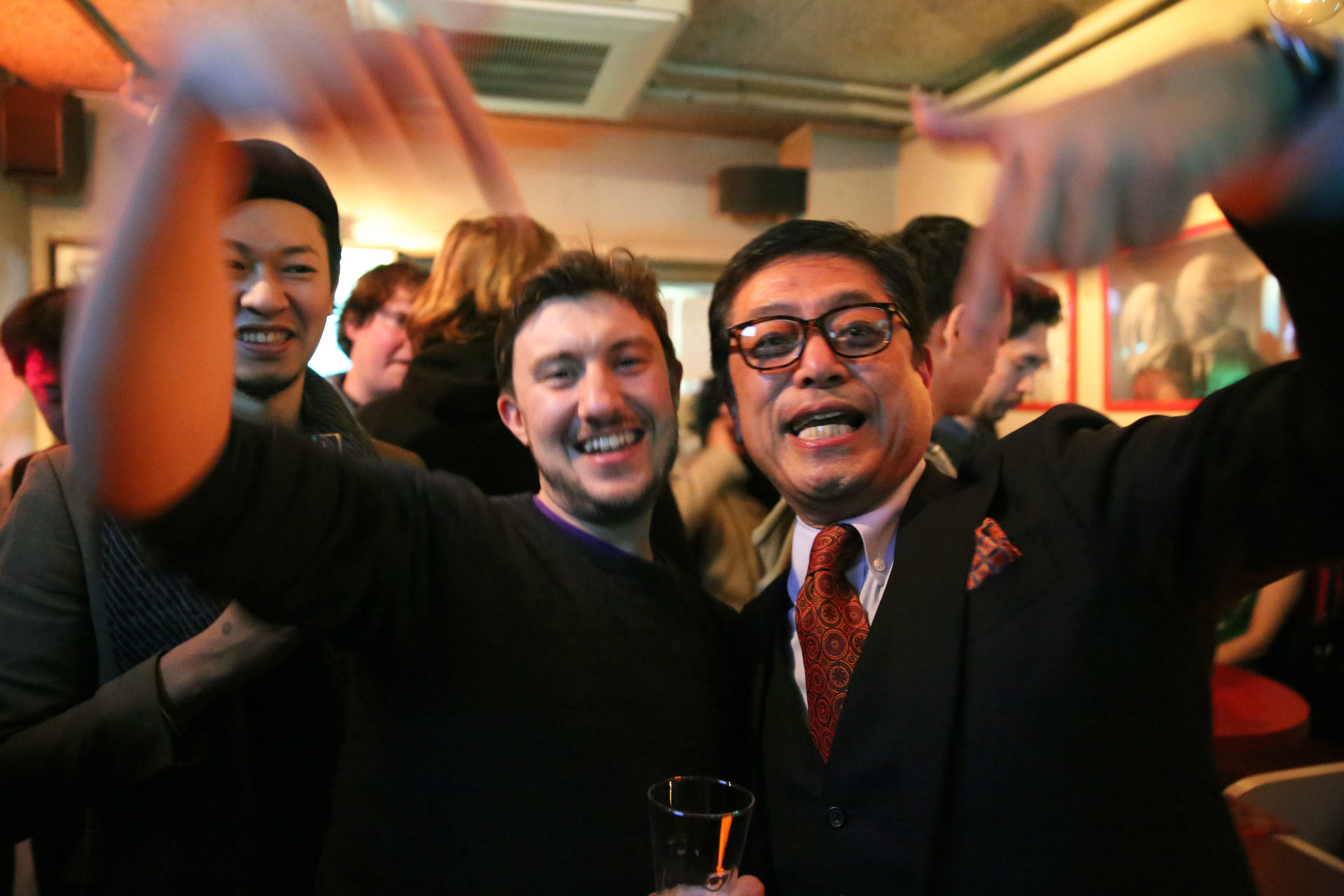 Photos by Mari Hiratsuka