If you're wondering what the Chinese character tattoo you got in 1995 means and how to write it, Atelier Sougeikan in Asakusa offers calligraphy lessons where you'll get a chance to decorate an item of your choosing with your newly found skills and take your creation home with you.
To assist us in our struggle against the eighteenth level of hell that is the Tokyo summer, we decided to deck out a fan and adorned it with the kanji for 'sea' (umi), which we'd rather be swimming in right now. Don't worry if you make an absolute mess of it (like this author) – you can spruce up your botched attempt with their wide selection of stencils, paints and brushes, all while unleashing your inner child.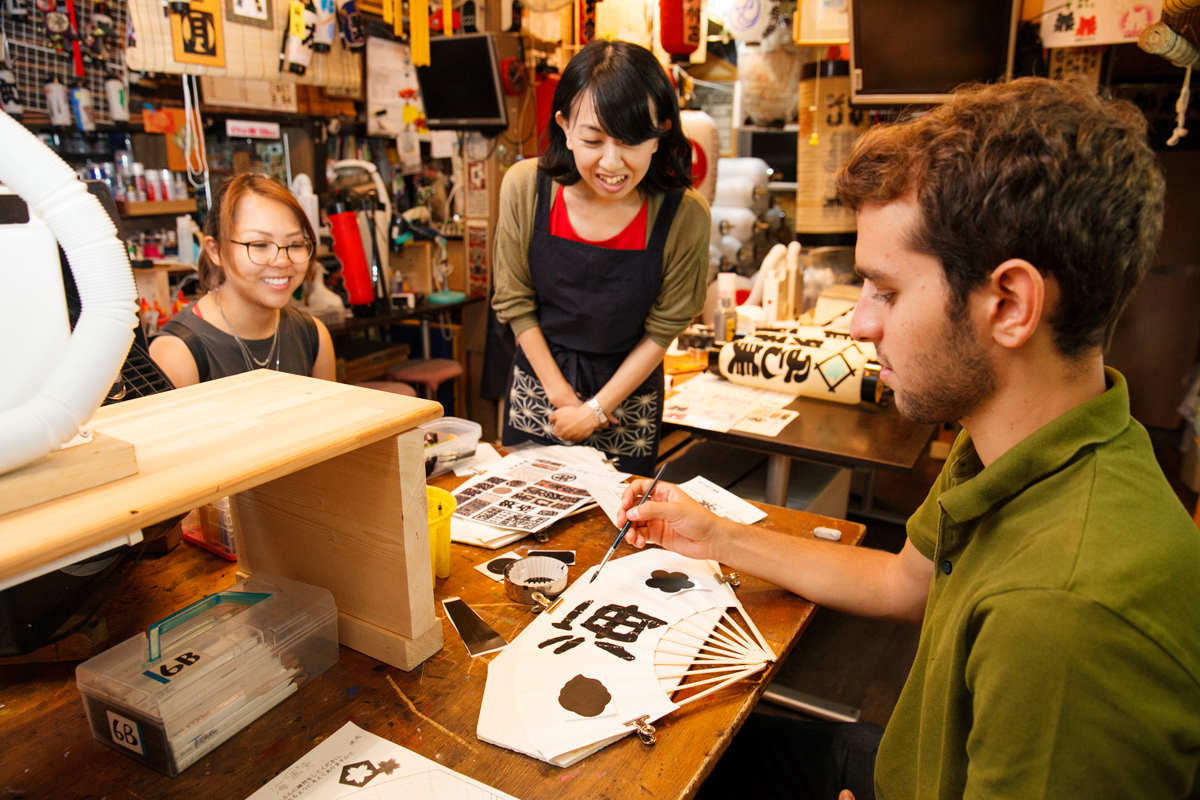 The price of a lesson per head is ¥3,900 if you're going solo, ¥3,400 for groups of two to three people and ¥2,900 for groups of four or more. Each lesson takes around 1.5-2 hours, with slots available daily between 10am and 6pm. And for all you Pokémon trainers out there, the Atelier doubles as a Poké Stop.
If you've booked a morning slot, we highly recommend a trip down the road to Fukuwazushi afterwards for lunch. You'll find that the marine creatures decorating your fan have ended up in a delicious seafood rice bowl, which costs a mere ¥500.
While you're at it, explore Asakusa with our complete guide to the area. And for more artsy activities along the Sumida River, click here.