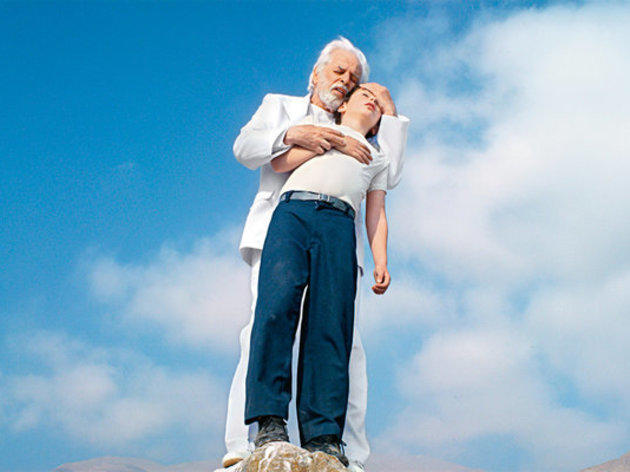 One of the world's most idiosyncratic filmmakers, Alejandro Jodorowsky, takes a sideways look at his own life story
A full-bodied and mischievous autobiography in the spirit of Federico Fellini's 'Amarcord', Alejandro Jodorowsky's return to filmmaking after 28 years of financial frustration explodes with great ideas. Only on the surface is it about girlish, flaxen-haired Alejandro (Jeremias Herskovits), a sensitive kid growing up in 1930s coastal Chile under the watchful eye of his severe Communist father (comically played by the director's son, Brontis) and a bosomy mountain of a mom (Pamela Flores) who sings all her dialogue in soprano.

Soon, the tale gets creatively impatient (in ways that will test the literal-minded), spinning off on wild tangents of mysticism, self-mocking anti-Semitism and straight-up 'Stand by Me'–style embarrassment. There's even a dog show crammed in. Are we in the territory of Jodorowsky's delirious midnight classics 'El Topo' and 'The Holy Mountain'? Only occasionally: an armless beggar here, a donkey mutilation there. His newfound focus is personal and political, and the vibrant result signals a major talent with plenty more to show us.
Cast and crew
Director:
Alejandro Jodorowsky
Screenwriter:
Alejandro Jodorowsky
Cast:
Alejandro Jodorowsky
Brontis Jodorowsky
Jeremias Herskovits
Pamela Flores