Restaurants & Cafés
The best restaurants and cafés in Tokyo, including restaurant reviews and new openings
Hot new openings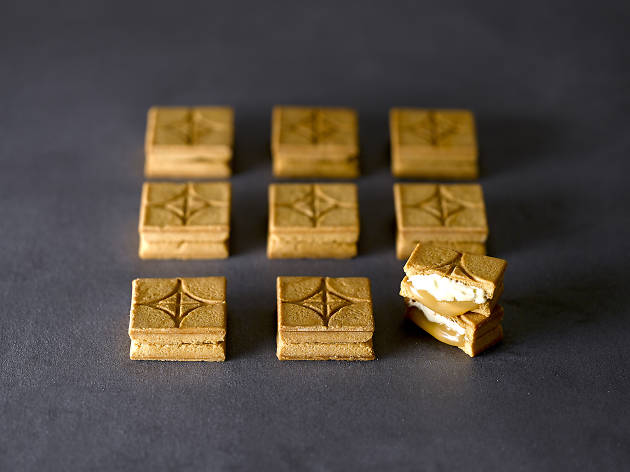 Press Butter Sand
Those worried about their cholesterol levels should stay away: this layered shortbread cookie (sometimes known as 'butter sand', short for sandwich, in Japanese) shop inside Tokyo Station uses copious amounts of fresh Hokkaido butter in its creations. It's run by the team behind Bake Cheese Tart and deals in luxurious cookies that consist of butter cream and caramel wedged between two layers of sweet, buttery shortbread. They make for a great souvenir, so if you've forgotten to bring something for your friends, relatives, boss or colleagues and are at Tokyo Station, this is a good pick. You can even check out the pressing process with your own eyes, as the cookies are made on site here. Open April 27, 2017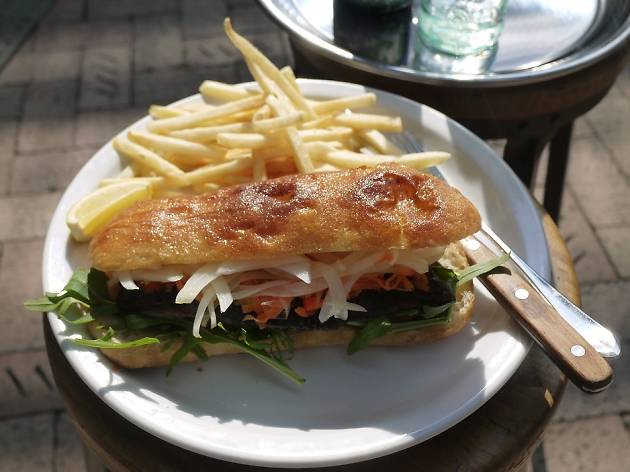 Pagliaccio Ikejiri-Ohashi
Opened in early April 2017, this trattoria near the Ohashi intersection does a great job baking bread with natural yeast. For lunch, check out their simple panini selection: choose between the mortadella, mozzarella & rucola variety or the mackerel, shredded carrot and rucola one, both of which – in a rather un-Italian twist – are served with french fries. At dinner, their menu expands to include a range of antipasti, cheeses that go nicely with the bread, pasta dishes and more, all of which should of course be accompanied by a few picks from their selection of natural wines.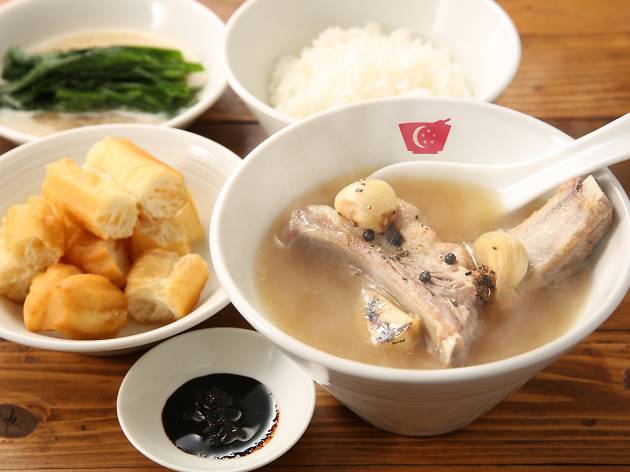 Singapore Bak Kut Teh
A favourite of many a Singaporean, bak kut teh has made it to Tokyo in the form of this specialist eatery near Akasaka Station. For the uninitiated, bak kut teh is a heavenly mix of pork on the bone simmered in a broth with ample amounts of garlic and a whole host of medicinal herbs and spices, served with a strong cuppa of the same tea that the dish is usually solved with. The owner of this particular joint was rather enamoured with the entire bowl and thus went to Singapore multiple times to uncover the mystery behind creating a fabulous-tasting bak kut teh; after many years, he finally managed to conjure up a version of his own good enough to sell. Free of additives and seasoned with a spice mix made by the owner, it's surely an original version. The usual rice and fried breadsticks are of course available too, so you'll be able to jazz up your meal exactly to your liking.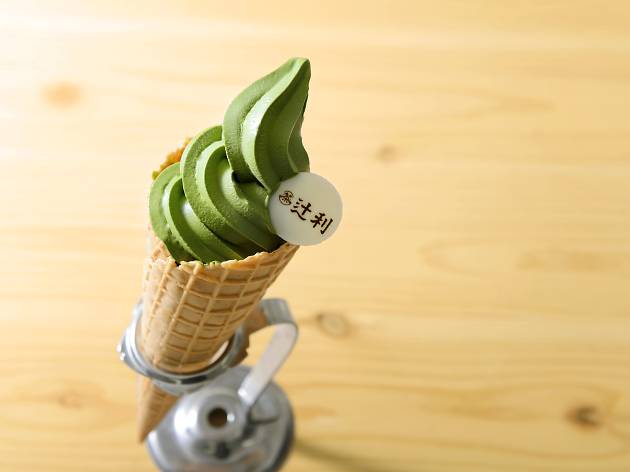 Tsujiri Ginza
A revered Kyoto tea shop famed for its use of Uji matcha, Tsujiri now graces Tokyo with a shop-in-shop down in Ginza Six's depachika. Besides their green staples, they sell Ginza Six exclusives such as the Tsujiri double rich matcha soft ice cream and the Tsujiri rich matcha terrine. The soft serve comes in both a regular and 'rich matcha' version – matcha fans are advised to order both and see if they can taste the difference. Their mainstays, including matcha baumkuchen and cake rolls with pretty matcha swivels inside, make for great gifts or luxurious picnic fare. Note that everything is on a takeout-only basis, although there are some benches close by for you to plonk down and savour your tea-flavoured treats. 
More tasty Tokyo food features