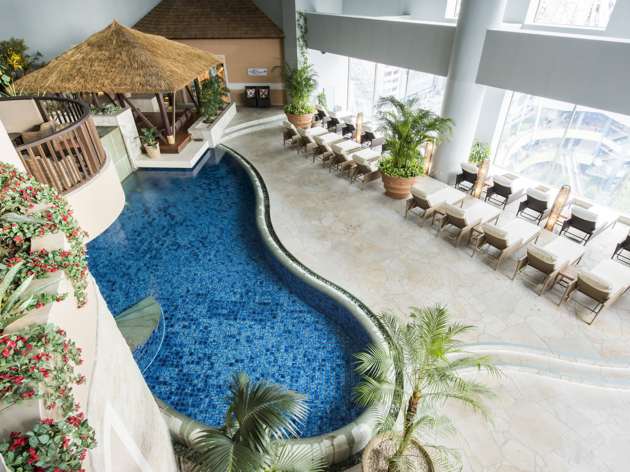 1/4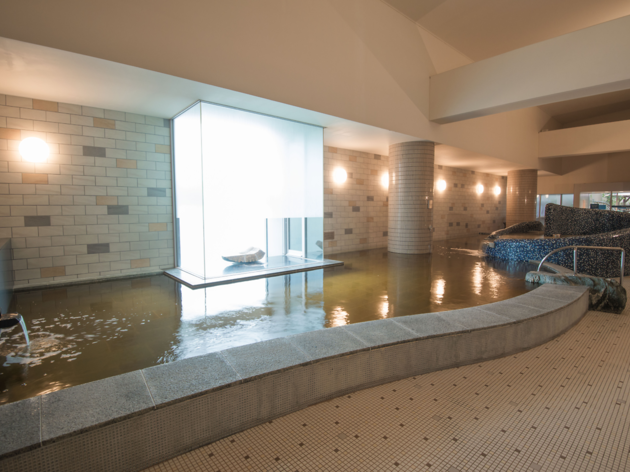 2/4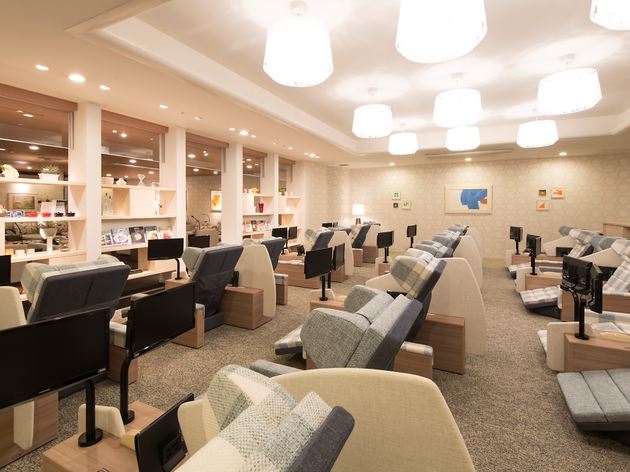 3/4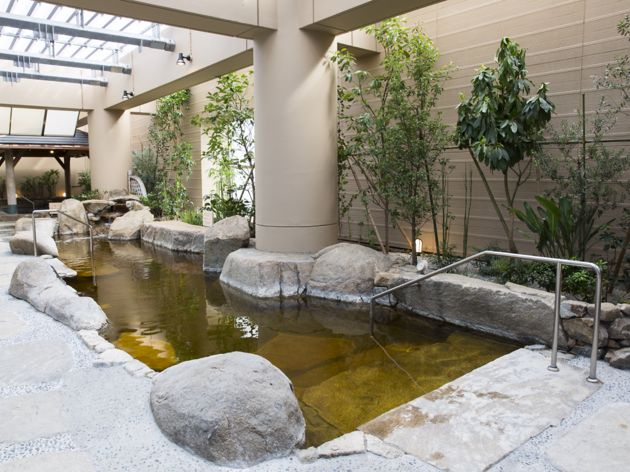 4/4
Time Out says
In many ways, LaQua feels more like a 'super sento' than an onsen. This sprawling bathhouse inside the Tokyo Dome City complex uses sodium-chloride-enriched hot spring water drawn from 1,700m underground, which is said to help circulation and relieve muscle ache, neuralgia and arthritis. In addition to an open-air rotenburo and foaming massage bath, the complex has three types of sauna, including an unusual rock salt one that's supposed to be good for improving metabolism. Once you're done bathing, you can take advantage of a bewildering array of beauty treatments, from traditional Thai and Hawaiian massages to aromatherapy and Korean body scrubs, or check out the various high-tech saunas in the separate Healing Baden zone. Spa LaQua is open until 9am the following day, though note that there's a ¥1,980 surcharge if you stay past 1am.
Details
Address:
1-1-1 Kasuga, Bunkyo-ku
Tokyo


Transport:
Korakuen Station (Marunouchi, Namboku, Mita, Oedo lines); Suidobashi Station (Chuo-Sobu, Mita lines)
Price:
Adults ¥2,634, children (elementary school students and older) ¥1,944; late-night surcharge (after 1am) ¥1,890. Healing Baden ¥864 (adults only)
Contact:
Opening hours:
Daily 11am-9am; Healing Baden 11am-11.30pm, may be closed irregularly for maintenance
Rating Breakdown
5 star:

0

4 star:

0

3 star:

0

2 star:

0

1 star:

1
If you have a tattoo, don't even BOTHER coming. While the place is very beautiful, the staff is very rude. I understand the tattoo and onsen "culture" in Japan, but being a foreigner and a woman, many places are not strict (I live in Tokyo and actually often go to onsens). Never have I been so disrespected in my life. I was already inside of the bath, minding my own business, then all of the sudden a staff lady asked me to come to her. From the very beginning, she spoke very casual Japanese to me. She asked if what I had on my arm was a tattoo, it's obvious it was, and I wasn't going to lie about it, so I told her yes. That is when she told me the equivalent to 'get the f*** out' ((this whole conversation was in Japanese)). I was just stunned and stood there for a bit. I just couldn't believe it. I then asked her why, because I'm a woman, and a foreigner, so it's obvious that I'm not a member of the yakuza. I honestly just didn't understand why I was being treated this way. She snidely said "Japan is just that kind of country.", and told me that I had 15 minutes to go ready and to be in the lobby. I understand that I have tattoos, and may not be welcome, but I was still a customer. I quietly got ready and waited for my husband in the lobby. The woman staff even went out of her way to have security looking people in the lobby waiting for me....it just really broke my heart. They came up to me trying to escort me out as if I was this big problem maker, when I made ZERO scene whatsoever, but I told them that I came with my husband and he was still here. So they "so graciously" let me wait for him in the lobby ((I was supervised!)). The minute my husband came out of the men's spa area and into the lobby, I just broke down and cried, telling him what happened. It was the worst Valentine's Day, experience, situation, you name it, ever. He spoke to someone in charge at the counter, and the staffs tone just changed....most likely because my husband is Japanese. There was no reason for things to go down the way they did. They could have just kindly said, 'I'm sorry, but tattoos are prohibited here', and that would've been fine! But that's not how it happened. I will never forget this, and want to warn every foreigner. No matter how beautiful or great a place may seem in Japan, it is still VERY prejudice against foreigners.
Excellent place to enjoy an onsen at a convenient location. The atmosphere is very relaxing, with a choice of sulphur enriched pools, normal hot spa with massage jets, and a cold pool. There was also a small outdoor area to cool down.

The indoor area has a small relaxation area with couches (shared-genders) and a fairly average restaurant... I had a chirashi bowl that didnt have the freshest sashimi in Tokyo, nor was entirely the best value either.
I also paid extra for access to the Healing Baden (whatever that means). This top-floor area is just a relaxation area with aromatherapy, and views of the rollercoaster and hotels in the area. There is a small bar, and plenty of beach chairs to chill out on, indoors and outdoors.
Definitely would go back again!