A short history of anime music
We look back at the history of anime songs through five timeless hits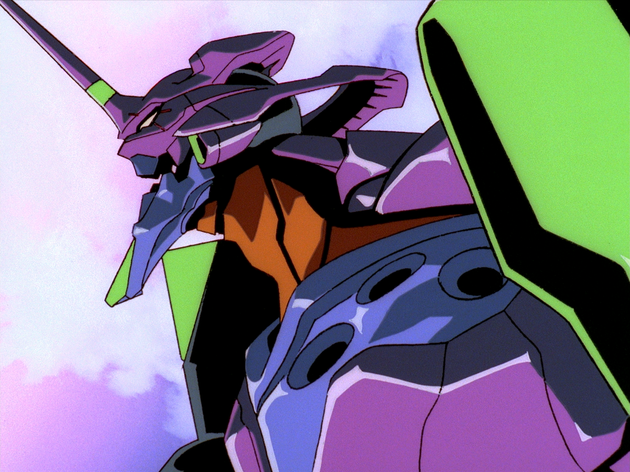 Music and Japanese anime have always been intertwined. The intro and end credits are always accompanied by a song – usually one that embodies the show or film's worldview. In the '60s anime developed into a musical genre in its own right, evolving into what is now one of the most popular types of Japanese music out there. If you're new to the joys of anime and don't know where to start, fear not – we've picked out the five tracks that define this most joyous of genres.
Five titanic tunes
1960s: The birth of anime song culture
'Atom March' from 'Astro Boy' (1963) by Kamitakada Boys' Choir
Anime songs exploded into the public consciousness with the emergence of Tetsuwan Atom, Japan's first full-scale animated TV series, known internationally as Astro Boy. 'Atom March', its opening theme, features lyrics written by poet and perennial Nobel Prize for Literature contender Shuntaro Tanikawa.
1970s: The emergence of the anime song artist
'Space Battleship Yamato' from 'Space Battleship Yamato' (1974) by Isao Sasaki
The 1970s saw the curtain open on a golden age of anime. This was the decade that gave rise to classics including Space Battleship Yamato, Galaxy Express 999 and Mazinger Z. The theme music from these series ended up being major anime song hits and were performed by the likes of Isao Sasaki and Ichiro Mizuki, both now considered legends of the genre. These specialised artists performed at concerts and on radio and TV music shows, helping anime become appreciated as a musical genre in its own right.
1980s-'90s: Anime as social phenomenon
'A Cruel Angel's Thesis' from 'Neon Genesis Evangelion' (1995) by Yoko Takahashi
The term otaku (geek, usually one obsessed with anime and manga) was coined in the 1980s and soon they had inherited the earth. Throughout the '80s and '90s anime and manga broke into the mainstream. Hayao Miyazaki's work at Studio Ghibli was considered art, while franchises such as Evangelion, Pokémon and One Piece conquered pop culture.
Anime songs followed suit, and it was no longer rare to see them performed by established artists on the most mainstream of platforms. The result was chart toppers such as 'Odoru Pompokorin' from the kids' show Chibi Maruko-chan, which sold over 1.6 million records.
2000s: The internet age and the voice actor boom
'Hare Hare Yukai' from 'The Melancholy of Haruhi Suzumiya' (2006) by Haruhi Suzumiya, Yuki Nagato and Mikuru Asahina
By the time the new millennium rolled along, late-night series, which often tackle darker and more controversial topics, were proving that anime wasn't just for the kids. The popularity of these series was fuelled by online word-of-mouth and music also embraced digital. The internet was becoming a breeding ground for exclusively anime-focused songwriters and singers, with composers uploading their works to public platforms and singers then posting their covers of these songs.
The success of 'Hare hare yukai', the ending theme to the first season of late-night schoolgirl adventure series The Melancholy of Haruhi Suzumiya, established a new style of anime song in which characters from the show sing and dance to the theme. Consequently, a select few stars led by Nana Mizuki began to blur the boundaries between voice acting and musical stardom.
2010s: The late-night anime boom and idol anime hits
'Guren no Yumiya' from 'Attack on Titan' (2013) by Linked Horizon
The current decade has seen former late-night cult shows such as Puella Magi Madoka Magica and Attack on Titan grow into massive mainstream hits and spawn hugely popular feature-length films.
Another trend has been the rise of anime series themed on 'idol' groups (pop groups performing heavily choreographed song-and-dance routines) – The Idolmaster and Love Live! are among the biggest hits – with these then turning out smash songs tied to their respective series' story lines.
The latest craze, led by the Kemono Friends series and its impossibly catchy opening theme, is so-called moe anthropomorphism, in which animals, objects and even abstract concepts are represented as cute human characters – most of which can sing, of course.
Looking for a new show to watch?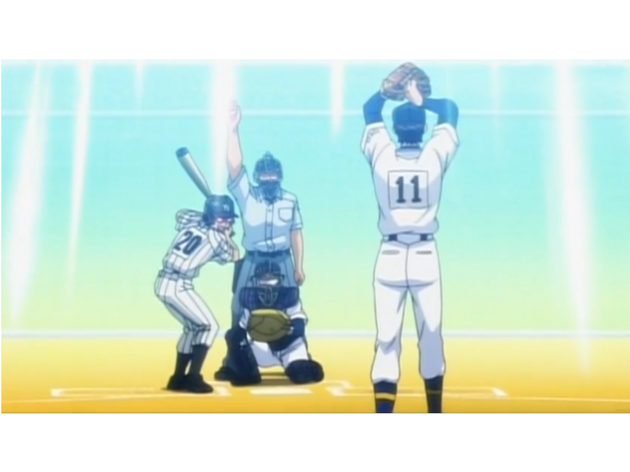 Go back to school with these popular series themed on 'club activities'