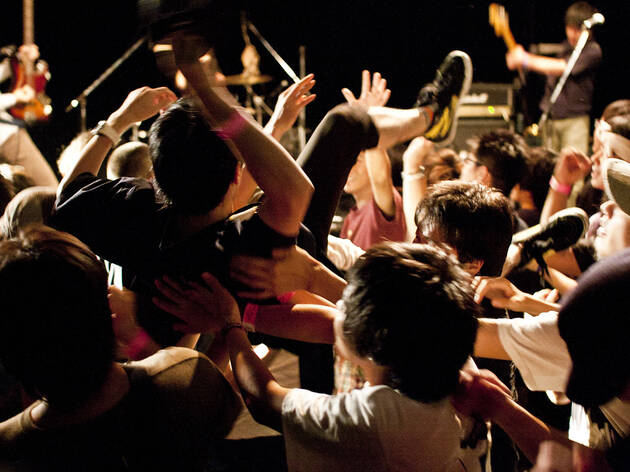 To be honest, we've never really worked out what the point of Japan's Music Day is. Loosely inspired by the French Fête de la Musique, it offers a banner under which gig venues around the country can rally while they carry on doing what they do every other day of the year: hold gigs. Perhaps recognising the haziness of their remit, the organisers of Music Day added an eco element a few years ago, meaning that the concerts will all be powered by green energy.

The disparate selection of gigs on May 4 includes an evening with husky-voiced singer-songwriter Sion and numerous guests at Shibuya O-East, a bumper lineup of tribute bands at Duo Music Exchange and a ska-punk festival at Club Citta. If you're determined to get the most out of your yen, nine venues in Shimokitazawa and Yoyogi will be joining forces, including Shelter, Basement Bar and Club Que. Pay an extra 500 yen at the first of these venues you go to, and you'll get a pass that lets you into all of the others.

See Music Day 2011 for a complete list of participating venues.


View Music Day 2011 in a larger map