A tasty night in Kinshicho
Follow this local on a nocturnal tour of the neighbourhood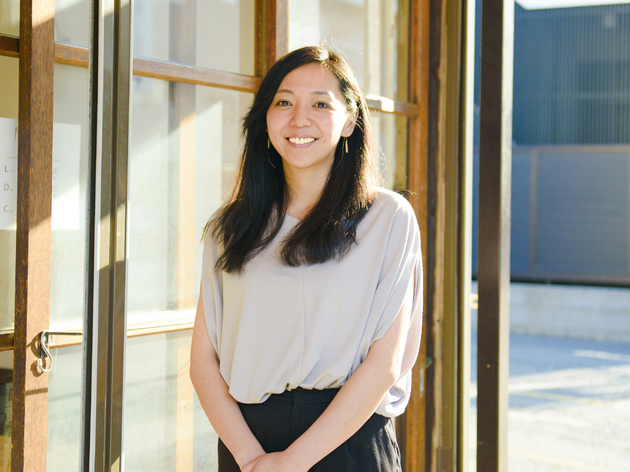 Harumi Tsunoda is one busy woman: a real estate agent by day, she spends her spare evenings painting and designing. She also organises the annual Sumida River Mono Koto Ichi, eastern Tokyo's biggest handicrafts event. Born and raised in Kinshicho, she's the ideal person to ask for night-time recommendations in this once rough but now endlessly intriguing neighbourhood.
'Before the station area was redeveloped, Kinshicho used to be a little scary even for locals, but that aura's all gone these days. The northern side is especially well worth exploring, as plenty of stylish restaurants have opened there in recent years. But to experience the essence of the area, you need to start at an izakaya.
My go-to spot is Sugoroku (4-9-1 Midori, Sumida-ku, su569.com, 5pm-11pm, closed Wed), a down-to-earth joint with delicious food. It's run by the head of the local supporters' association for sumo grand champion Hakuho, so you'll find signed photos of the wrestler all over the walls. If you prefer sake to beer and shochu, opt for Jozoka Oryzae (4-12-3 Kinshi, Sumida-ku, facebook.com/jzk.oryzae, 5pm-12midnight, Sun 2pm-11pm, closed Mon), famed for its brews and funky fermented food.
To keep you on your feet after all that drinking, try one of the offbeat ramen shops in the area: Mengyo (2-8-8 Kotobashi, Sumida-ku, 03 6659 9619, 11am-9pm, closed Mon) both draw their broth from and top their bowls with madai (red sea bream), while Saichi (4-6-9 Kinshi, Sumida-ku, 03 3622 0141, Mon-Thu 11.30am-11.30pm, Fri, Sat 11.30am-12midnight, Sun & hols 11.30am-10pm) use oysters for the same purpose.
Alternatively, you could go for curry – Kinshicho has some of the best in town – at south Indian eatery Venu's (2-6-11 Kinshi, Sumida-ku, 03 6284 1711, 5pm-10pm) or Bangladeshi import Asia Curry House (3-9-24 Kotobashi, Sumida-ku, 03 3634 4522, 7.30pm-4am). Lighter fare is offered by Malo Galette & Quiche (4-8-5 Kamezawa, Sumida-ku, 03 6906 9844, 5pm-10pm, closed Tue), which is my favourite restaurant right now. Their galettes go so well with French cider or a glass of buckwheat beer.'