Five reasons why you should get Tokyo leather from Yamatou
A specialist in premium leather goods, Yamatou offers a wide range of wallets and bags crafted by artisans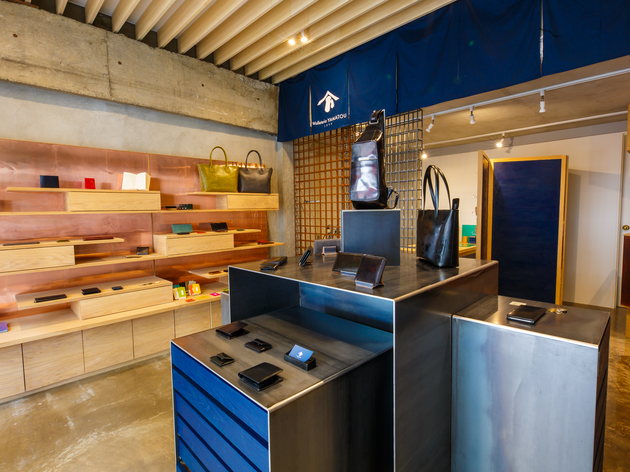 Japanese crafts and products are widely known for their high durability and unique, elegant aesthetics. Leather works are no exception; in fact, Tokyo is one of the top leather producers in the region.
As one of the oldest leather brands in Tokyo, Yamatou has been honing its craft for 120 years. It is renowned for its range of premium leather goods, made with the utmost precision and skills passed down through the generations. Yamatou has been growing from strength to strength, and recently, it just opened a third store in Kagurazaka. Here are five things you should know about Yamatou leather goods.
1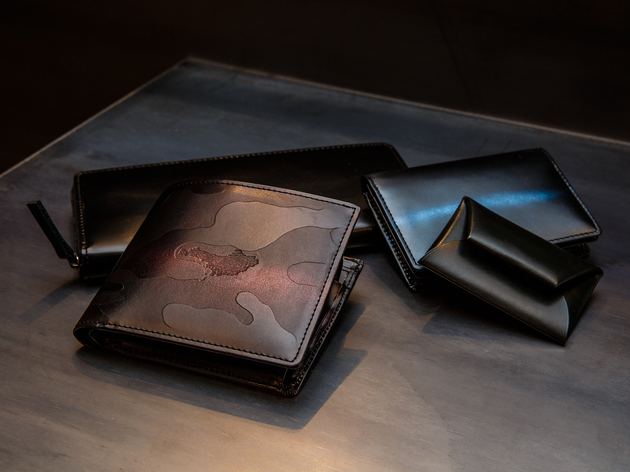 Each leather product is unique
Unlike mass-produced commercial brands often found at department stores, Yamatou's leather products are all handmade, hence they each has unique characteristics. Leather is a material that ages gracefully; its appearance changes with prolonged use and through time, creating a beautiful patina that is unique. This weathered look is a sign of the leather's premium quality, and it's one of the main reasons why many people love leather products. Yamatou's original leather, known as Buffing, is even more special since it's inspired by Tokyo nights. Its ink black surface is gorgeous, and with some polishing, it will slowly reveal a subtle glittery effect.
2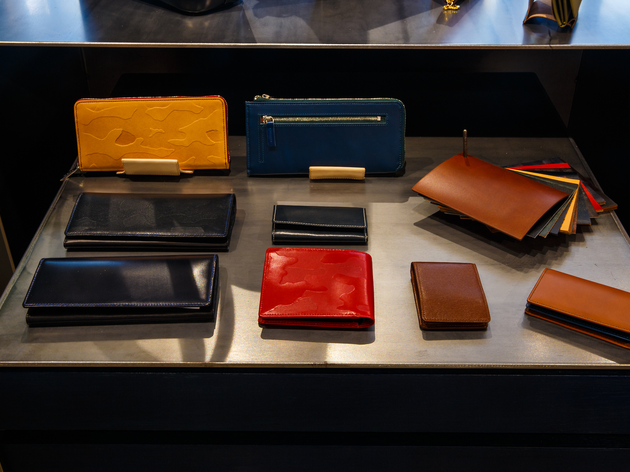 A wallet's colour has special meanings
Japanese are firm believers in symbolism, especially when it comes to fortune and feng shui, and as such the colour of one's wallet is of particular importance. Different colours mean different things: yellow is to invite monetary luck, black is a sign of financial stability, while red is associated with active expenditure and thus great for those who are keen on attracting a robust income. Moreover, locals tend to prefer long wallets so that they don't fold or crease the bills – it is a sign of respect for money.
3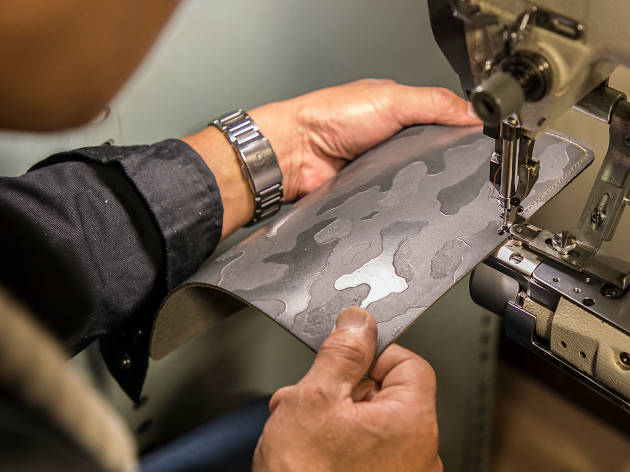 Top class craftsmanship with 120 years' of heritage
Founded in 1899, Yamatou has been in business for almost 120 years in Tokyo. It's the first Japanese manufacturer to officially produce French designer Louis Feraud's leather items. Yamatou crafts its distinctive leather products with immaculate precision, using special skills that are unique to the brand's time-honoured tradition. It is involved in every step of the process from design to production and retail, and all items are offered at reasonable prices.
4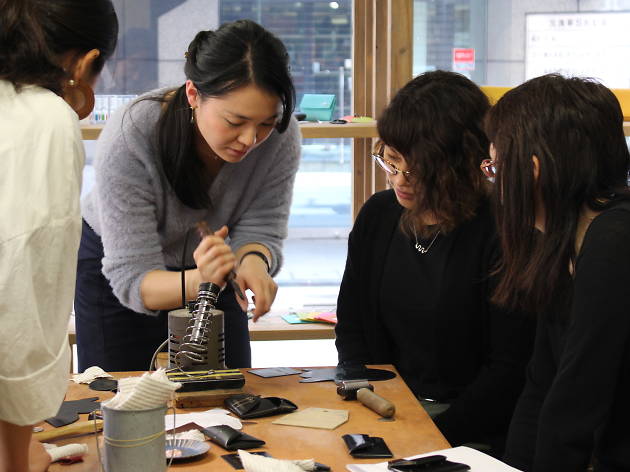 Yamatou also offers leather-crafting workshops
Yamatou's latest store in Kagurazaka offers workshops, where you can make your own leather item. You'll learn how to use leather crafting tools while watching the artisans at work. You can check the workshop schedule posted on Yamatou's Facebook page.
5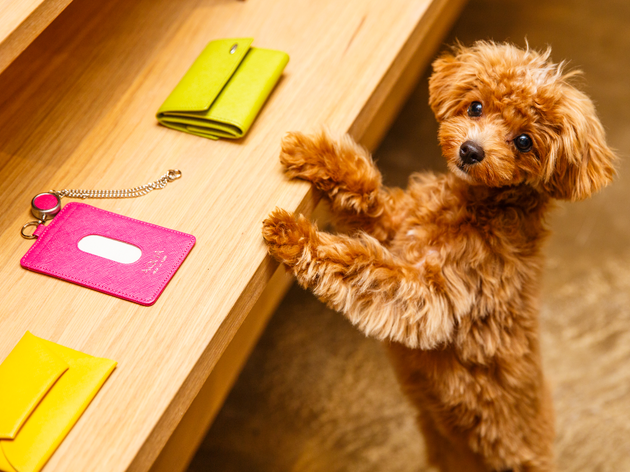 Yamatou has a puppy for a store 'manager'
You'll be welcomed by a cute little puppy at Yamatou's new Kagurazaka store. She's called Ti Aspetto Qui, which is 'I'll be right here' in Italian – but don't worry, she pretty much answers to the name 'Asti'. Since she's still very young, she can't be at the store everyday, but when she's there, you can count on her to make you feel welcomed. She's a little bundle of joy and you'll love her.
Top picks from Yamatou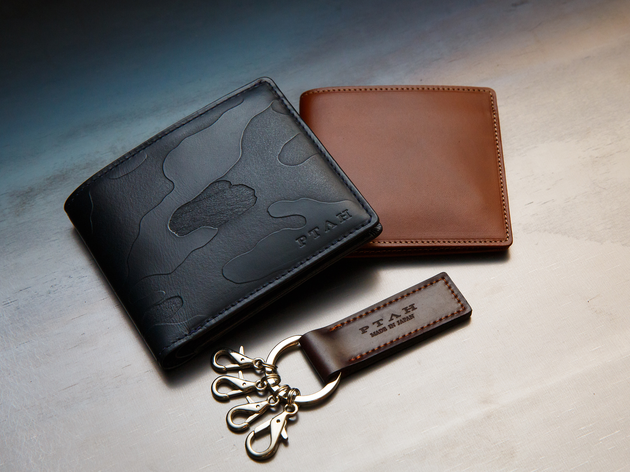 Not sure what to get from Yamatou? Here are the three top-selling products at Yamatou. The Camouflage Tree series features a distinctive leather design, which is created by pressing leather onto actual plane tree barks to achieve the embossed effect. In contrast, the Tito Alonso series is made from smooth leather, perfect for those who prefer a cleaner design. Lastly, complete your accessories collection with the Ptah keychain, which is crafted from premium cordovan leather.
For more product recommendations, see Yamatou's Instagram.
Visit a Yamatou store today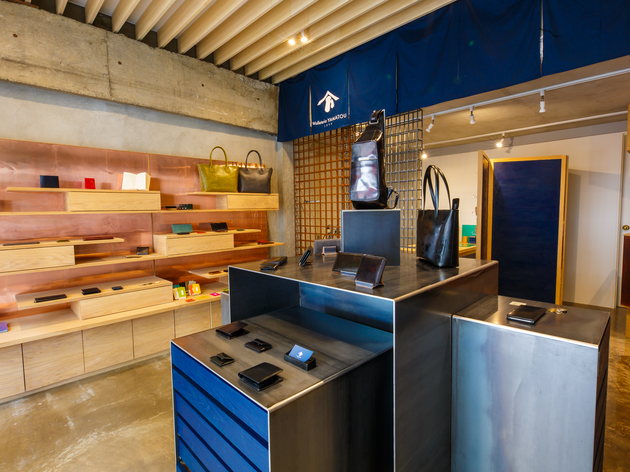 Opened in autumn 2018, Yamatou's new store is located on the main street of Kagurazaka. It sports a striking storefront, which fits in perfectly with the neighbourhood's energetic vibe. You can sign up for a workshop to make your own leather item using leather crafting tools. Check the schedule on their Facebook page or website. Tax-free shopping is available here; just remember to bring your passport.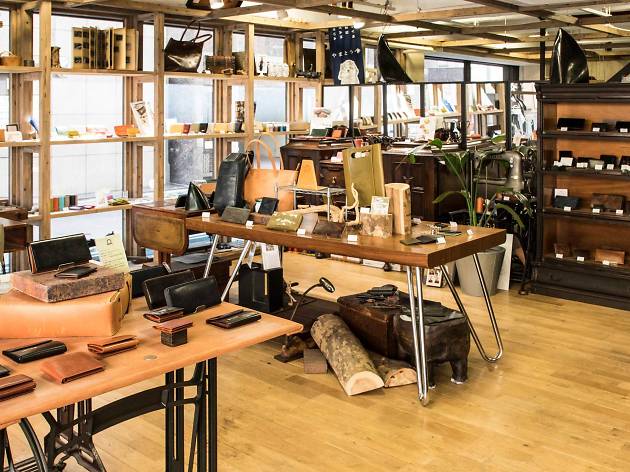 Premium leather purveyor Yamatou's flagship store is located between Asakusa and Ueno. The spacious store carries a variety of goods for both men and women, including wallets, bags and business card holders. It's also attached to a workshop space, where you'll be able to take a peek at the craftsmen at work.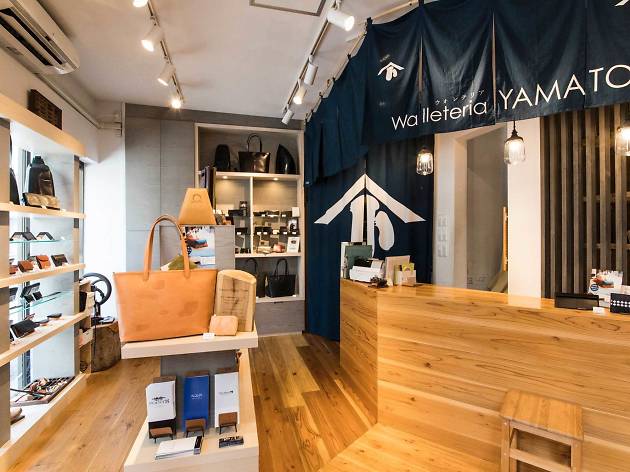 Yamatou's second outlet in Nihonbashi's Ningyocho neighbourhood is 'presided over' by a cute toy poodle named Makanani (Hawaiian for 'beautiful eyes'). The shop carries the brand's original products as well as a selection of imported items curated by the store owner. You can enjoy tax-free shopping here; just remember to bring your passport.