Heisei Nakamura-za Theatre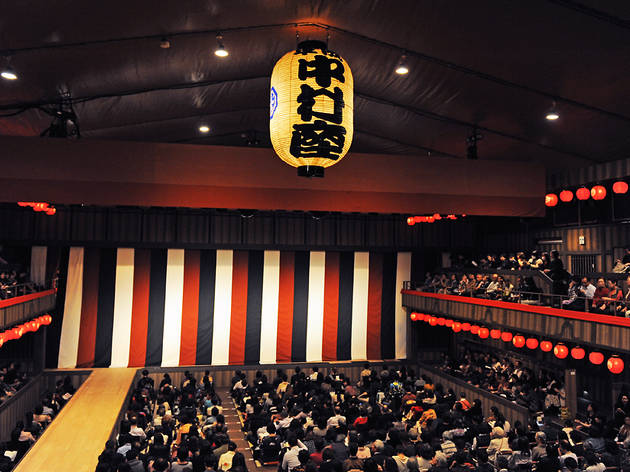 Acclaimed kabuki actor Nakamura Kanzaburo XVIII and his McCafé-loving troupe opened their first temporary theatre in Asakusa's Sumida Park back in 2000, and it's since become an annual tradition. The Heisei Nakamura-za Theatre has travelled as far afield as New York, Berlin and Sibiu, Romania during the ensuing years, but it's currently doing an extended stint in its original home, on the banks of the Sumida River. Just over 10 minutes' walk from Asakusa Station, the theatre is a lot smaller than the old Kabuki-za was, meaning that even the seats at the back of the house feel close to the action. However, the size constraints haven't stopped all involved from having fun: the performance of Ogasawara Sodo that Time Out watched contained some bravura action sequences amongst the comic skits and melodrama.

The Heisei Nakamura-za Theatre will be treating audiences to two full plays during April – comic piece Hokaibo in the morning, and the aforementioned Ogasawara Sodo in the afternoon – then switching to a selection of classic scenes and dances for its final month of performances, which run from May 3-27. See the Shochiku Kabuki site for details on buying tickets.