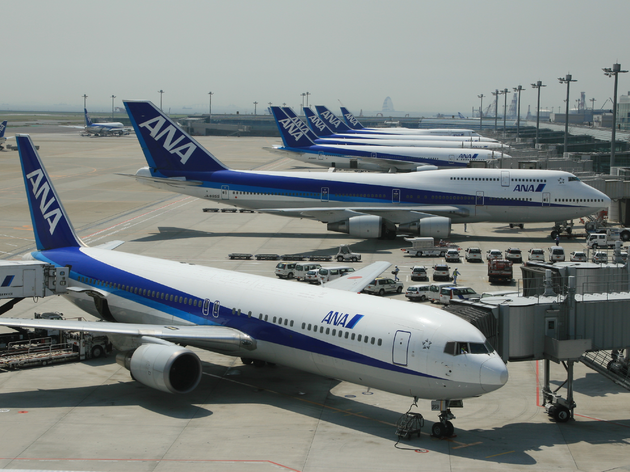 Eight things to do at Haneda Airport
Where to get your kicks at Japan's largest airport
Collective sighs of relief often ensue whenever you mention you're flying from Haneda Airport (also known as Tokyo International Airport) rather than Narita Airport. Considering it's only 30 minutes from Tokyo Station, Haneda takes the prize in terms of accessibility from central Tokyo. Somewhat counterintuitively perhaps, Haneda, not Narita, is actually both Japan's busiest and largest airport – all those domestic flights do add up after all.
Three different train stations link up to its international and domestic terminals, and there's enough entertainment inside for you to actually want to get to the airport early. With more and more international flights departing from Haneda these days, there's never been a better time to explore the grounds.
Heading to that other airport instead? Check out our picks of the best things to do at Narita
Fun at Haneda
1. Cross Haneda's Nihonbashi ('Japan Bridge')...
Leading from the fourth floor to the fifth inside the international terminal is Haneda Nihonbashi, a 25m long, half-size replica of the current bridge across the Nihonbashi River, constructed in 1911. Fun fact: in the Edo period, the bridge (the actual one, not this replica) was the starting point for the five main routes that connected Edo with the provinces, and to this day all distances in Tokyo are measured based on their proximity to a point on the bridge. Come to think of it, Haneda's Nihonbashi can be seen as the starting point for your trip, so be sure to cross it – if just for a little slice of Edo feeling.
2. Wander around 'Edo Alley'...
For another little taste of Edo, head towards the international terminal's fourth floor, where you'll find Edo-koji. Along this food street are 21 Japan- and Edo-inspired restaurants, some open around the clock, serving everything from yakitori and oden to udon and green tea. Shoppers haven't been left behind either, with 18 shops selling Japanese goods such as glasses and cosmetics made with domestic ingredients.
To really check all those 'stereotypical Japan' boxes, head to the Global Wi-Fi counter on the second floor of Keikyu Haneda Airport International Terminal Station to rent a Robohon – a cute mini-robot-meets-tour guide dressed as a pilot that speaks Japanese, English and Mandarin. This little walking humanoid won't only give you tips on how to get around and where to go, but also works as a two-legged smartphone, with built-in phone, email and camera functions plus the 'Robotenashi' (nice) guide app. Rentals start from ¥1,500 for 24 hours; note that you'll need a separate portable wi-fi router (or SIM card, perhaps) to get online.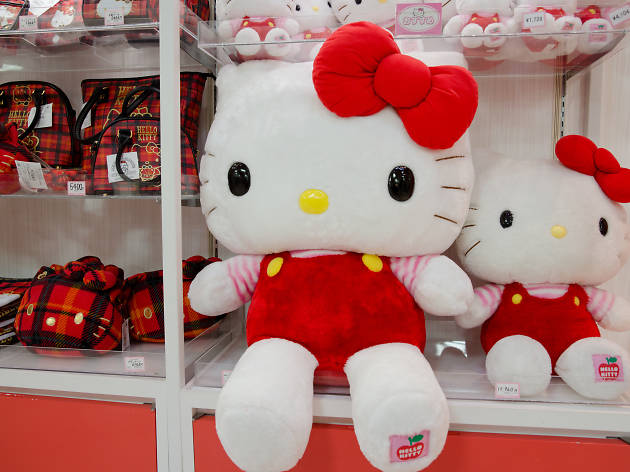 4. Get your Japanese pop culture fix...
High up on the international terminal's fifth floor, Tokyo Pop Town is divided into a Hot Zone and Cool Zone, both stocked to the brim with anime, manga and character paraphernalia. Those of you who were introduced to Japanese pop culture through a certain cat-girl: head towards the Hot Zone, where you'll find a rather impressive selection of Hello Kitty merchandise at the Hello Kitty Japan shop.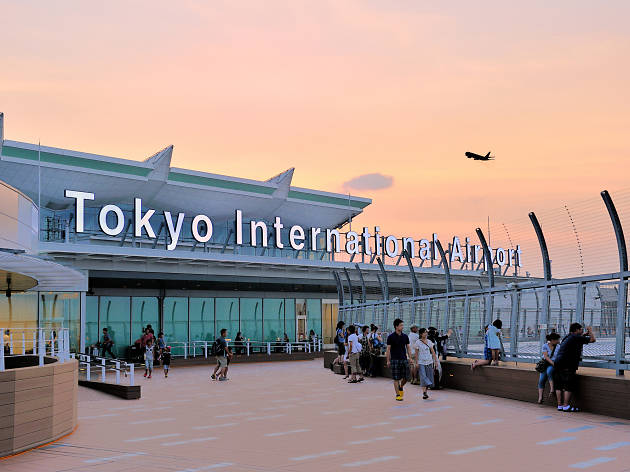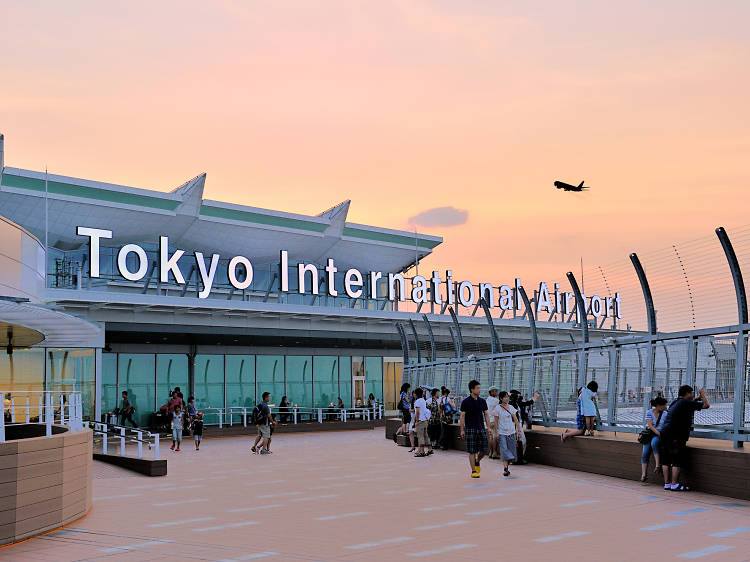 Photo: Highcore/Pixta
5. Admire the night skies...
Staring at planes taking on and off is good fun at any time of the day, but the viewing deck at Domestic Terminal 2 (fifth floor) really comes into its own at night, when 4,000 colourful LED lights add another dimension to the experience. The wooden deck is also a nice place to spend some time sipping coffee. If you're looking for a more panoramic view (sans lights), head to the international terminal, from where you'll have a wide view from the rooftop – which stays open 24 hours.
6. Sip some Haneda craft beer...
Haneda has gone hipster with its very own craft beer, Haneda Sky Ale. Only available on the airport premises, it is best sampled at the Sky Station (Terminal 1, sixth-floor observation deck), which also boasts great views of planes. The ale itself was created by Tennozu's TY Harbor Brewery, only a few stops away on the monorail. If you're looking to take a couple of bottles home with you rather than sip the brew immediately, known that select shops inside both terminals, including Smile Tokyo on the second floor of Terminal 2, sell sets of two bottles with a special cooler bag.
7. Sleep in a first-class bed...
Whether you've missed the last train and are in need of a bed or are staying overnight to catch an early flight, there's plenty of choice at Haneda. Domestic Terminal 1's First Cabin Haneda is the most reasonably priced of the lot, and has some interesting bells and whistles too. This capsule hotel's beds are decked out in airplane style – choose from a cosy 'business class cabin' or a 'first class cabin', the latter of which comes with a semi-double bed. Luckily, no economy class options are offered. The entire hotel is divided into male and female sections, and note that kids under 12 are not admitted.
8. Pray for a safe flight...
Those who like to have a little spiritual help in getting safely from A to B will want to make a beeline for Haneda's very own 'aviation shrine', found inside Terminal 1. Built back in 1931 for those wanting to pray for safe passage, it is also associated with the Koku Jinja aviation shrine in Shinbashi.
Looking to save on plane tickets?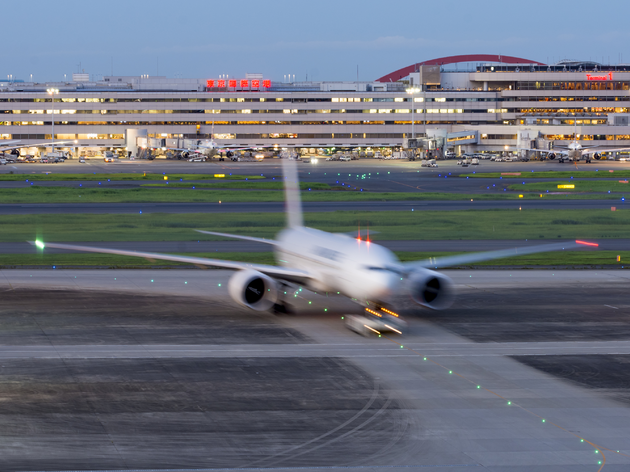 Japan's budget airlines offer an alternative to bullet train travel
Bookable tickets
Trains and highways are the main ways to access Tokyo's airports, Narita and Haneda. If you're a first timer to Japan, the expansive train system will certainly be overwhelming, especially after you get off a long flight. Avoid the trains altogether with these options that pick you up from the airport and drop you off in front of your hotel.
Best selling Time Out Offers