Five reasons why you should choose Shibuya as your new office spot
See this hyper developing city as your new office to place
In association with Tokyu Corporation
Always vibrant, Shibuya is synonymous with more than just shopping and entertainment: it's a great place to base yourself for work as well. Whether you're looking for an easy commute, local spots to wind down, or inspiration from others, here are our top reasons why Shibuya makes for a great workplace.
1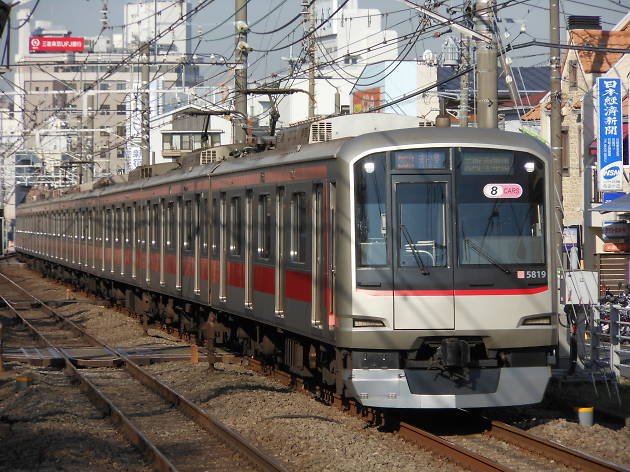 With nine metro and train lines and countless bus routes passing through or terminating at Shibuya Station, you're likely to be in for a relatively smooth commute. Some bigger office buildings, such as Shibuya Hikarie and the upcoming Shibuya Stream, even have direct underground links to the metro system – perfect if it's raining or unbearably hot. Airport limousine bus services are also available from the station, making business travel a breeze.
2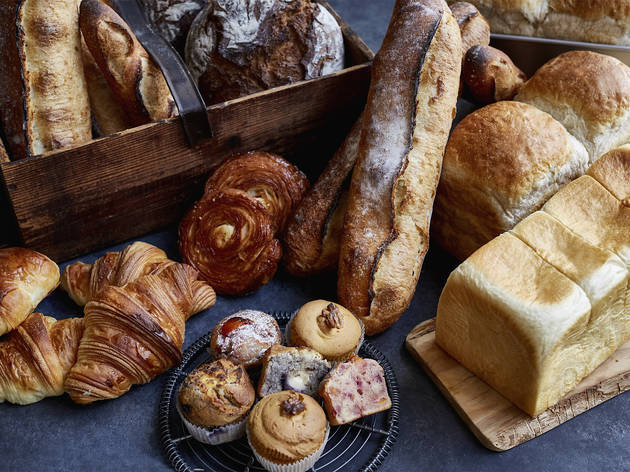 Great options for morning people
Rise and shine! If you're the kind of person who likes to be active before work, Shibuya is the place to be. Hit up a gym such as Gold's Gym (open from 7am), take a serene walk at Meiji Shrine, or grab some breakfast at one of the cafés that open from 8am, including Shibuya Cast's Åre and Boul' Ange, a popular bakery in front of the station. Such morning activity is a rarity in other parts of Tokyo. For those needing their caffeine hit, head to one of the coffee stands, including Streamer Coffee Company.
3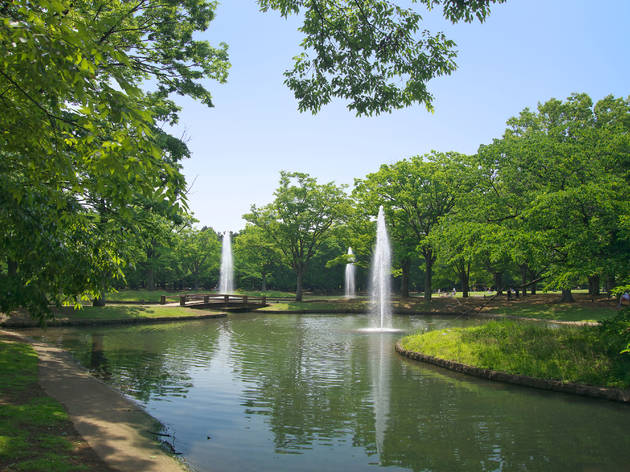 This massive park really is the green, beating heart of Shibuya, with plenty of leisure options. You'll find many families and groups of people just out and about, either picnicking or enjoying the lush nature, while various festivals, sports events and concerts also take place. It's a popular spot to just meet and hang with friends too, especially during the cherry blossom season in spring.
4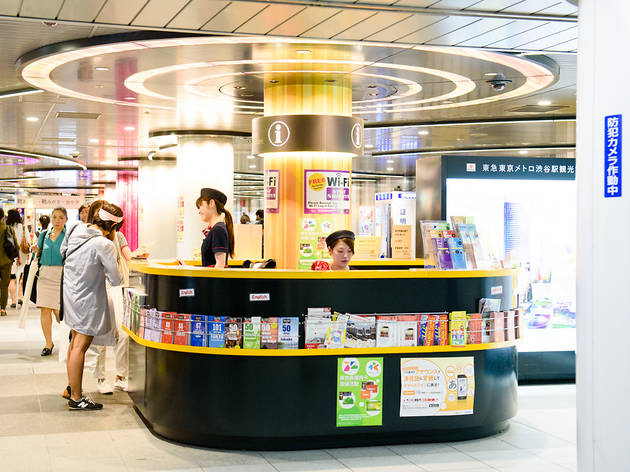 Shibuya is one of the most international neighbourhoods in the city, and it shows in everything from dining options to the abundance of foreign-language assistance. Many street signs have English on them, and if you do end up getting lost in the frenzy, the tourist information counters can point you back in the right direction. There are plenty of restaurants from all over the world, and many have menus in English or other languages such as Chinese and Korean.
5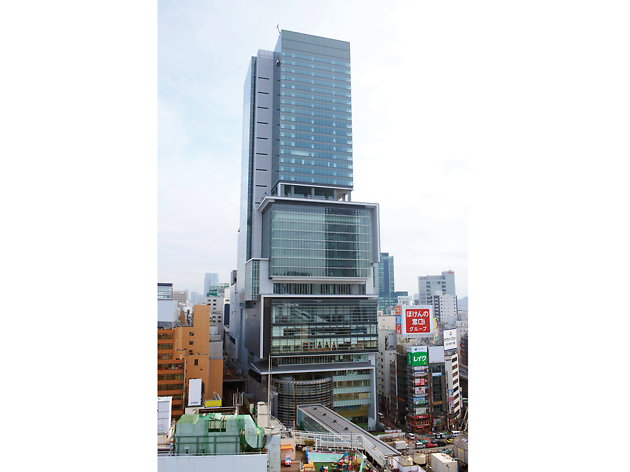 A hub for creative industries and IT
Familiar as a cultural hub, Shibuya is a popular destination for creatives. Since 2000, more new offices, shared offices and co-working spaces have been set up in Shibuya than in any other part of Tokyo. The landmark Shibuya Hikarie building is home to many cutting-edge IT companies.
What's the attraction?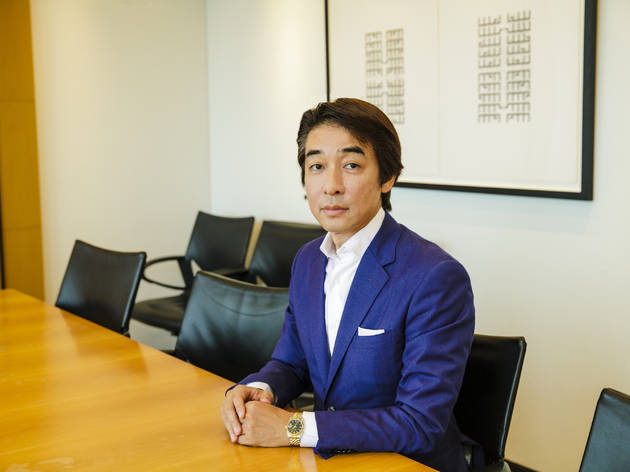 We caught up with Tak Umezawa, a partner and Japan chairman of A.T. Kearney. He has advised leading companies in both Japan and the US on strategy and innovation issues. He leads the NEXTOKYO Project, a pro bono, cross-disciplinary team working on a future city vision for Tokyo, town development projects and regulatory reforms.
What do you think makes companies choose Shibuya as the location for their offices?
There are several things that make Shibuya attractive to companies. First, Shibuya is an industrial centre with a significant number of IT firms. Many engineers and web designers work in the area, while creatives gather in neighbourhoods such as Daikanyama and Nakameguro. Second, Shibuya has been Tokyo's premier cultural hub for a long time, with a broad selection of fashion and music offerings. It's a centre for street culture, and the annual Shibuya Halloween street party has made headlines all over the world in recent years. These characteristics make it very attractive for the cultural industries. Third, it's conveniently accessible from the rest of Tokyo, Yokohama and Haneda Airport. Shibuya, alongside Shinjuku, is one of the busiest train stations in the world. Finally, and most importantly, it's the part of Tokyo that's most familiar to non-Japanese people. Even if someone hasn't been to Tokyo, they've probably heard of Shibuya or the scramble crossing. That's very beneficial – not only because it attracts tourists, but also because it makes Shibuya the first place an international company would consider when setting up an office.
What do you think needs to be done to make Shibuya an even better place to work?
With all the redevelopment going on, we don't have to worry about the 'hardware' side of things. So let's talk about 'software' instead: what makes Shibuya unique is that it has a nice balance of big commercial buildings and street culture. In order to maintain its status as Tokyo's cultural hub, Shibuya needs to attract young people who want to work, have fun and live in the area. And to satisfy the creative and startup types, it needs not only co-working spaces but also more shared houses and studios. These don't need to be in new buildings – there are plenty of those around already. Shibuya also needs more allday restaurants and hip cafés for young creatives, things that make life more convenient and fun.
Another important point is that Shibuya's public spaces, including streets, parks and empty land, should be used more efficiently. They could host street basketball games, open-air film screenings, street musicians, food trucks…the possibilities are endless. This would make it exciting to visit Shibuya, as you could feel like there's always something going on. I hope the rejuvenation of the Shibuya River area will result in vibrant streets with trendy shops and eateries as well as casual cafés and bars.