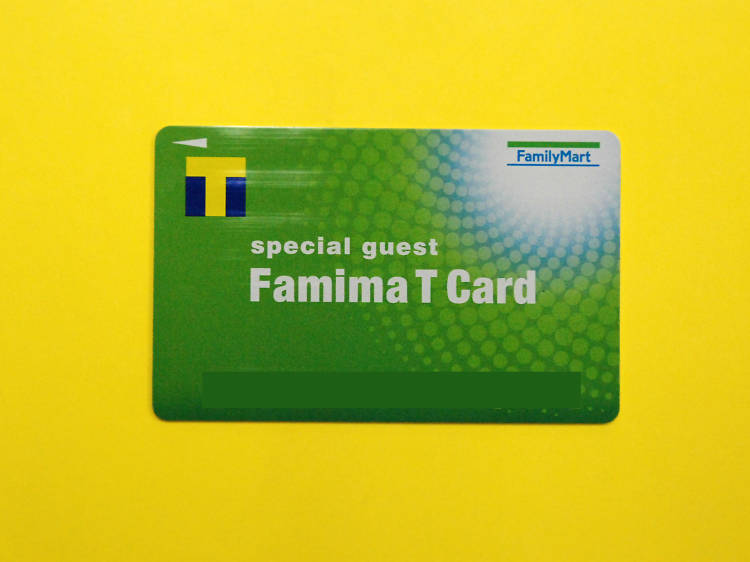 T-Point card @ FamilyMart
Ah, the gold standard of point cards. Aligned with FamilyMart (but technically a Tsutaya card), the T-Point card is the most ingenious of all the cards out there, seeing that you can receive and redeem points at a huge selection of shops, restaurants, cafés and other establishments. In addition to Tsutaya, these include Doutor, Excelsior Café, EyeCity, Isetan, Mitsukoshi and Yoshinoya.
Generally speaking, spending ¥200 gets you one point, while buying certain products at the konbini labelled with a green '+xx points!' sign results in – yes – extra points. Occasionally they'll do deals that double, triple or even quadruple your points earned if you shop on that day or buy a specific thing. Even better, you can convert 500 T-Points to 250 ANA airline miles, and if you happen to have a Shinsei bank account, you can link it to your T-Point account and get points for just logging on to online banking. Now that's a fast way to get spending.
That's all, you think? Nope – you can also receive points by simply making reservations for restaurants online through Tabelog. In fact, so much is T-Point-linked these days that we feel like cheerleaders just talking about it. The only thing this card is missing is a cute mascot.
The lowdown
Card fee: free
Mascot: none...
Collect: at least 1 point per ¥200 spent (depending on store and product)
Redeem: 1 point is ¥1 at FamilyMart, or redeem against a variety of goods and services at other stores, both online and offline. Converting to ANA miles and from certain credit card points is possible too. Note that you'll need a Japanese YahooID to sign up online