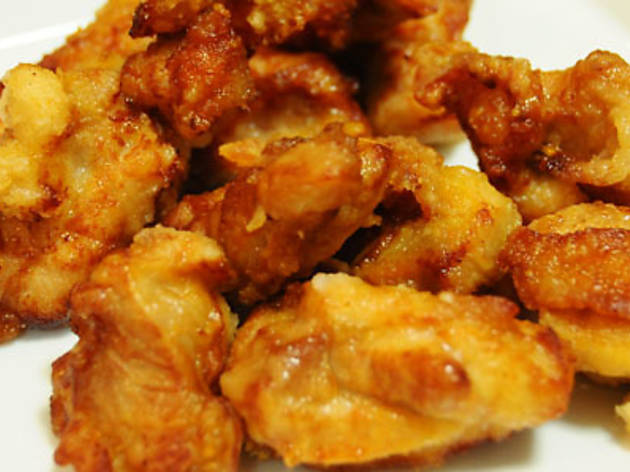 Time Out says
Fried chicken: Freddie Mercury wanted it, this guy can't live without it, it's almost a national dish in certain parts of the USA, and Japan has taken it to heart like an addiction (while somehow avoiding a series of massive coronaries in spite of it).

This weekend, winners of a 'karaage grand prix' will come together in Ebisu, at the behest the Japan Associate of Deep Fried Chicken (yes, it exists), to present their award winning crispy birds. Visitors would do well to visit during lunchtime, when the nation's best karaage bentos will be going on sale.
If you're a chicken, probably best to avoid it all together.
Now click here to read last year's top 5 kaarage shops article
Details
Users say