'I don't believe for a minute print is dead'
Why paper magazines still matter in today's digital world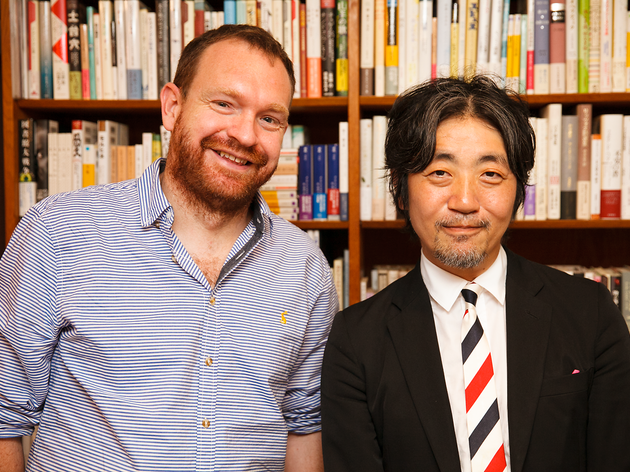 Koichiro Shima, CEO of creative agency Hakuhodo Kettle, is a man who loves print. He is the editor-in-chief of culture magazine Kettle, founder of the NPO Japan Booksellers' Award and the author of five books. In 2012 he opened the incredible bookstore B&B (Books and Beer) in Shimokitazawa. He met with Marcus Webb, editor of the British Slow Journalism magazine Delayed Gratification, to discuss the importance of print in a digital world.
People are saying that 'print is dead' yet you have opened a bookshop – why?
I don't believe for a minute print is dead – books are still strong. You cannot replace the emotional feeling that comes from touching a book you are reading and the joy of browsing shelves of books, seeing which one speaks to you. That said fewer people are investing in print, which is sad.
You are certainly investing in print. You also edit your own print-only magazine – what is the magazine's philosophy?
The magazine has one rule – every article written by every writer needs to have at least one fact in it that surprises me. When we have editorial meetings the writers need to have those facts and if it surprises me then the article is commissioned. If not, they need to come back with a new idea.
This must lead to some interesting articles…
Yes, I hope so. Some magazines have lost their ability to surprise people, they become quite formulaic. I hope that is not going to happen at Kettle.
Can print really compete against digital content?
I don't see it as competing – I think you need both. Like a balanced diet. Text in print is written differently to text written for digital. You can tease a story out rather than having to go in with the most attention-grabbing headline.
Do you think print has a responsibility to offer something different?
I think every medium has a responsibility to show more than one side and, by its nature, it is easier for print to surprise you. You might pick up a magazine for what is on its cover, but inside may be 20 stories you didn't know you were interested in. That's what I like about your magazine Delayed Gratification – just flicking through it I have found four stories I want to read. I wouldn't have found them on the internet, the algorithms would have served up things similar to what I have read before – but why would I want more of the same? I want to be surprised.
What's the best thing about owning a bookshop?
I love everything about it. But my favourite thing to do is to be in the bookshop before it opens and to walk around the shelves until I pick a book – or rather a book picks me. That is the book for today. It could be fiction or non-fiction, but it is bound to have something interesting in it. If somebody has taken the time to write it, I'll take the time to read it.