Shimbashi Koichi Festival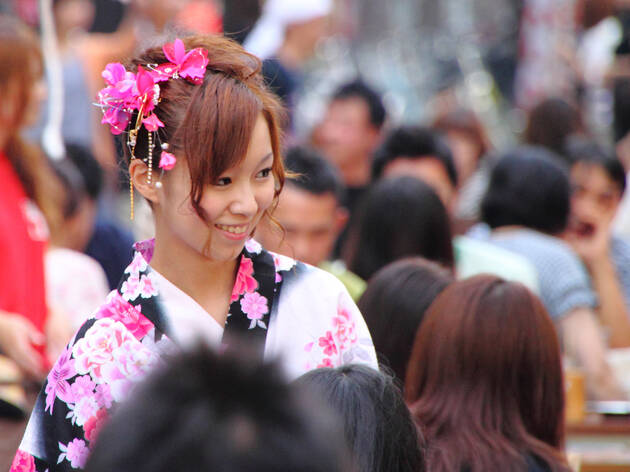 The highlight of this festival is a yukata (light kimono) beauty contest, in which participants are judged on their ability to dress in said garment, withstand the pressure of a public interview, and 'look good in a yukata'. The winner stands to walk away with ¥200,000 and a 4-night trip to Hawaii - a prize worth winning, when all's said and done. The entry deadline is now closed, with the climax of the contest to be held on July 22 at 7pm.
At other points during the festival you can expect to see taiko troops, contortionists, local bands and traditional dances. The main reason to go to a Japanese festival, of course, is the food, and you'll find the usual variety of things on sticks here in abundance. Stuff yourself silly.