50 things to do in Yokohama
As a host city of the Rugby World Cup 2019, Yokohama has everything for a fun day out: from museums and outdoor activities to cafés, restaurants and craft beer bars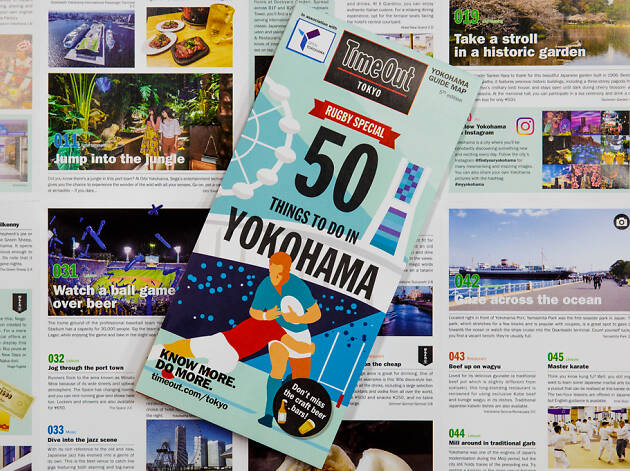 As one of the first Japanese ports to open to the world in the late Edo era (1603-1868), Yokohama has retained its international vibe and historical charm while developing into a massive modern metropolis over the past century.
2019 marks a special year for the city as it has been chosen as one of the main host cities of the prestigious Rugby World Cup (to be held across Japan from Sep 20 to Nov 2). The International Stadium Yokohama (also known as the Nissan Stadium) in particular will be the site for the finals.
For those who plan to visit Yokohama during the games, we've updated our Yokohama guide to include some of the best sports bars in the city, where you can watch the matches over a cold pint while cheering for your favourite team(s). But of course, there are more things to do in Yokohama, including eating your way through Chinatown, taking a stroll along the seaside promenade of Yamashita Park, riding a roller coaster over the sea, sampling Yokohama's many craft beer options (see our top five picks at the bottom of the list), and going on a retail therapy at the many massive shopping complexes.
So check out our picks of the 50 best things to do in Yokohama, head down south and start exploring this beautiful city, accessible in just 30 minutes from central Tokyo or Haneda Airport.
Where to drink craft beers in Yokohama
More on Yokohama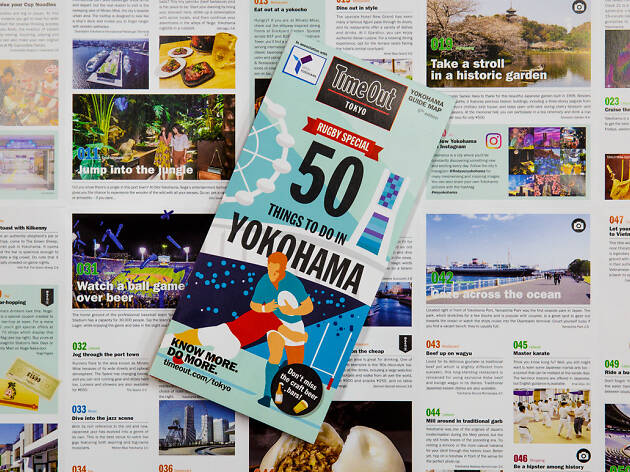 For more things to do in Yokohama, take a look at the city's official visitor's guide.
For places to stay and dine during the Rugby World Cup, click here.