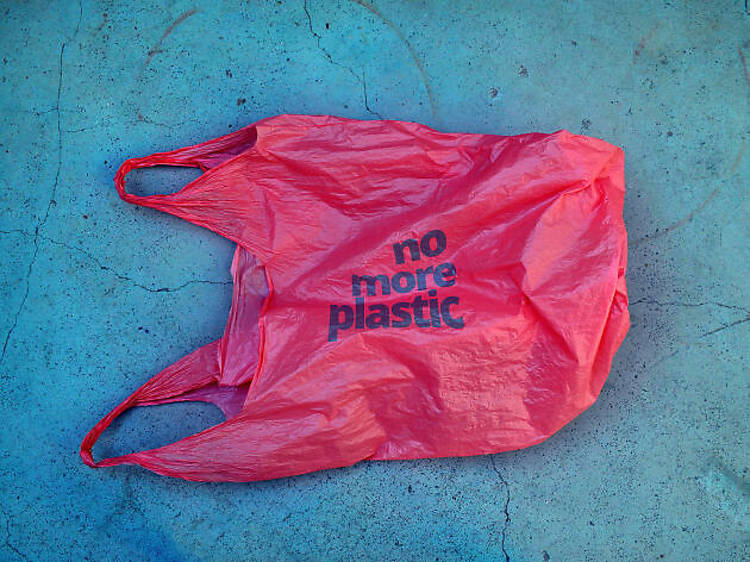 Photo: Arodriguezvic/Dreamstime
The basics: how to say 'plastic bag'
Japanese actually has a few different phrases for 'plastic bag'. All of them are variations on the word fukuro (袋), which means 'bag' in Japanese. (When you add other words in front of it, the 'f' sound changes to a 'b').
A reji bukuro (レジ袋)is the best word for one of those plastic bags you get at the register (reji is actually short for the English word 'register').
You also might hear bineeru bukuro (ビニール袋). This is again a weird English loan word, which comes from a mispronunciation of the English word 'vinyl'. You might hear cashiers asking you if you'd like a bineeru bukuro (plastic bag) or kami bukuro (paper bag).
Finally, if you've managed to dissuade the bakery attendant from putting each of your pastries in its own bag, but they'd still like to put them in one big bag with a handle, you'll want the phrase sage bukuro (提げ袋) which means 'bag with a handle'.