The Discover Beauty Symposium is part of Tokyo's annual Short Shorts Film Festival and Asia, one of the largest short film festivals in the region. The winners in two specific sections – Official Competition supported by Sony and Non Fiction Competition – are eligible to be nominated in the short film categories at the Academy Awards.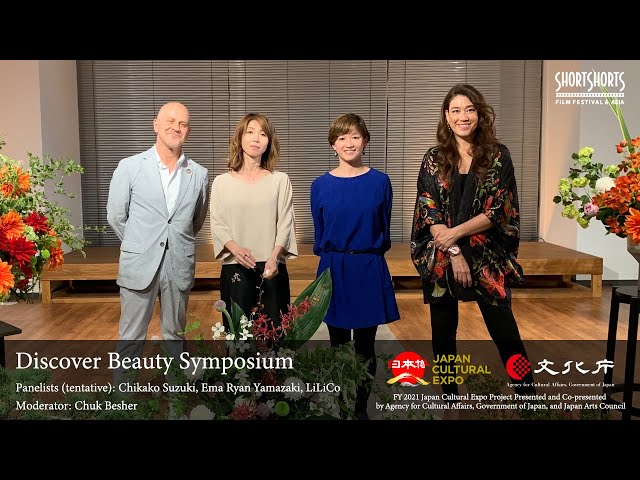 As part of the festival, the second Discover Beauty Symposium was held online on June 15 2021 and was organised in cooperation with the Japan Cultural Expo. You can watch the full panel discussion in English (with japanese subtitles) for free.
Three women working in film – Emmy-Award-winning art director Chikako Suzuki, documentary director Ema Ryan Yamazaki, and actor LiLiCo – discuss the role of women in the movie industry in Japan and the US. They also examine the impact women have had on Japanese beauty standards and aesthetics throughout history.
The discussion starts with the fact that there are so few women in leadership roles in the film industry around the world. Moderator Chuk Besher refers to the Celluloid Ceiling Report, which outlines the underrepresentation of women in Hollywood. He also looks at the Cinemandrake Survey (in Japanese only), a similar report on female representation in the Japanese film industry. The panel discusses reasons for this, including discrimintation against women in film, as well as recent changes.
The second subject focuses on beauty standards throughout Japanese history, introducing Murasaki Shikibu, author of the world's first novel The Tale of Genji written in the early 11th century; painter Katsushika Oi, daughter of renowned ukiyo-e artist Katsushika Hokusai; contemporary artist Yayoi Kusama, and other famous Japanese women who shaped Japanese aesthetics and ideas of beauty in different ways.
To see the full panel discussion, watch the video above for free or click here.