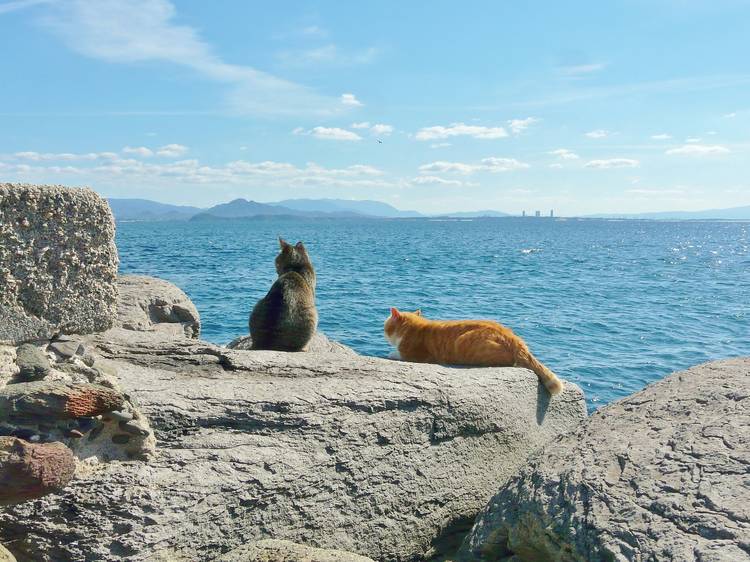 Photo: Rhythm727/Photo-AC
Cats on Ainoshima, Fukuoka prefecture
This small island in Fukuoka prefecture is a must-visit for every cat lover. Only 20 minutes by ferry from Fukuoka city, Ainoshima is home to more than 100 stray cats who live in the island's small fishing village. You'll find them roaming around on the streets, sunbathing, snoozing or watching the local fishermen. Most are friendly enough that you can pet them, but keep in mind that feeding the cats is strictly prohibited.
The coastline of Ainoshima is only about eight kilometres long, so it's a short walk from anywhere to the eastern part of the island, where you'll find a small shrine and more than 250 tumuli – mounds of stones dating back to the fifth century, believed to be ancient graves.
Ainoshima, Shingu-machi, Kasuya-gun, Fukuoka prefecture. Ferry from Shingu port ¥460, primary school students ¥230, free for younger children. The ferry departs six times a day between March and October, and five times a day between November and February. See the schedule here (in Japanese only).