Heads up! We're working hard to be accurate – but these are unusual times, so please always check before heading out.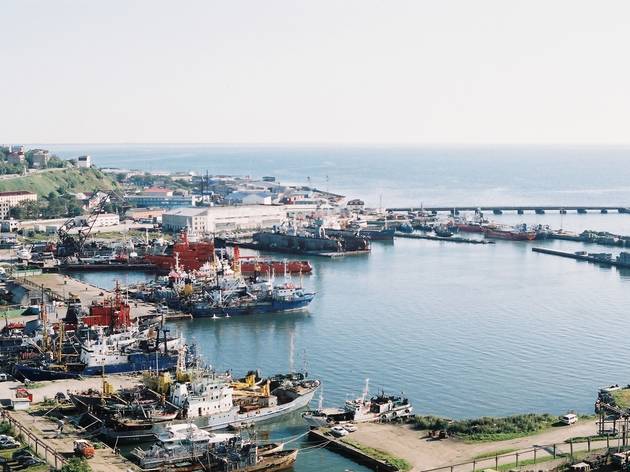 Japan to Russia on a five-hour ferry
Joyce Lam hops on a ferry from Hokkaido to Sakhalin, Russia's largest island, and discovers a forgotten world
Stretching 1,000km in length, Sakhalin is visible from the northernmost tip of Hokkaido on clear days and, at their closest point, the two islands are only 40km apart. Once belonging to Japan, Sakhalin is still known to many Japanese as 'Karafuto', but the island was seized by Russia towards the end of WWII and bitter territorial disputes between the two countries have seen it stagnate. In spite, or perhaps because of this, the island has developed a distinct culture.
It's by no means your usual holiday destination – in fact, residents are far from throwing their arms open to tourists. But I was intrigued enough to board the 5.5-hour Eins Soya ferry from Hokkaido's Wakkanai port to Korsakov. With hardly no information available online, I arrived with no particular plan at all and quickly realised this was not the best idea. Want to follow in my footsteps? Here are my top tips for a smoother landing in Russia's bewildering far east.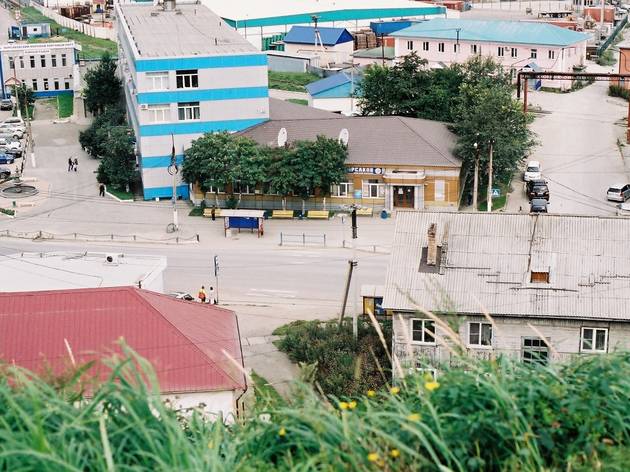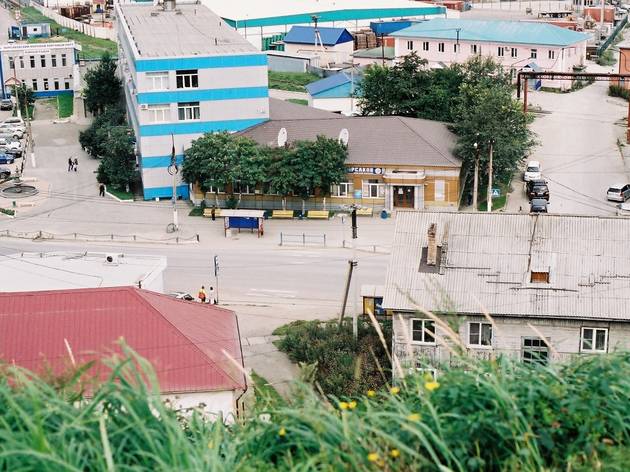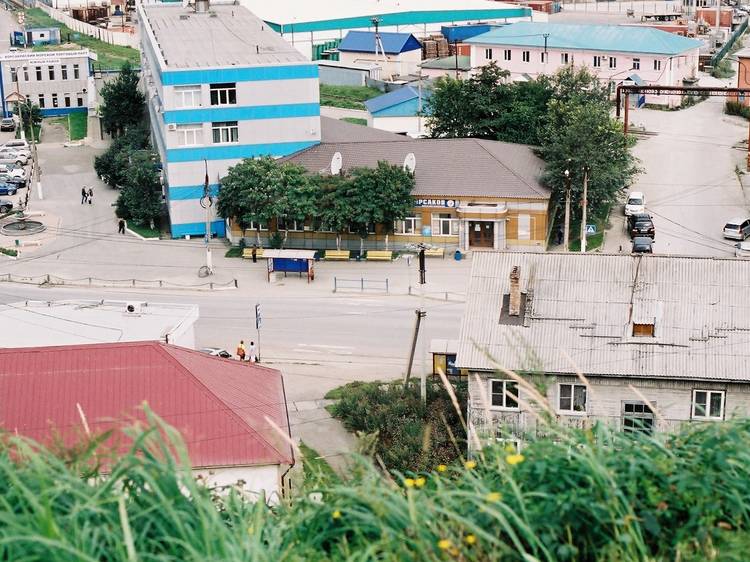 Buy rubles at Wakkanai (or hope you meet a friendly Russian)
My travel companion and I had no luck with finding a bank in Tokyo that stocked Russian rubles but felt certain there would be a money exchange counter at the ferry terminal. We were wrong. After disembarking at Korsakov, all ferry passengers were hurried onto a dusty blue bus that took us to the immigration building. Our visas were stamped by an officer inside a rudimentary wooden box with a window barrier so high it was level with the officer's eyes. There was no ATM, no tourist information, no facilities whatsoever.
Looking lost, my friend and I stepped outside and were surprisingly greeted by a tall Russian man who said 'Konnichiwa'. He told us he had travelled to Hokkaido to learn Japanese and he was curious at seeing two young tourists getting off the ferry from Japan. He then kindly offered to drive us 40km north to the city of Yuzhno-Sakhalinsk. This was a stroke of luck and had we not met our first and only Russian friend, Alexey, I have no idea what we would have done.
I can now tell you that the closest ATM is 10 minutes away by car inside Hotel Alfa, the only hotel in Korsakov (31 Krasnoflotskaya Street, across from Lenin Square). I also later found out that you can exchange rubles at the Wakkanai branch of Hokkaido Bank too.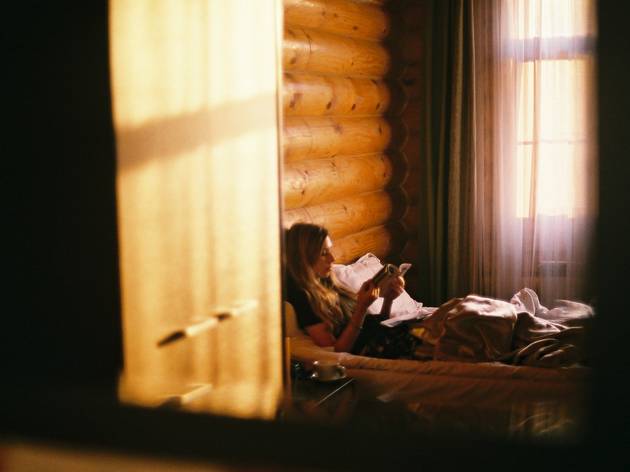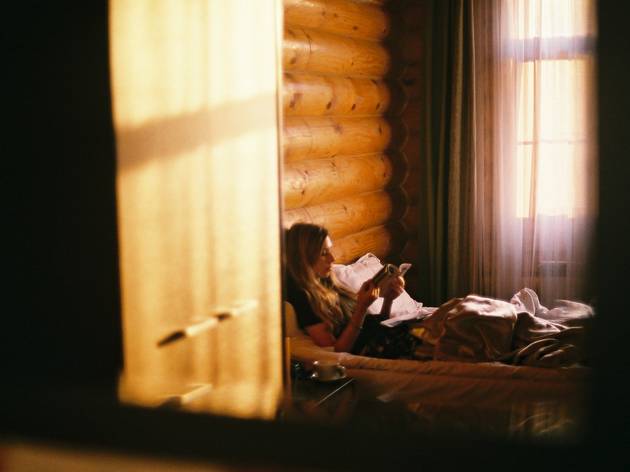 Don't expect anyone to speak English (not even your hotelier)
You know when you make a hotel reservation through an online booking website and the reservation mysteriously just disappears? Well, this happened to us when we checked in. In Sakhalin. Where no-one speaks English.
To try and resolve the situation, I had to call the customer service number in Japan to ask them to help me negotiate with the receptionist. They really did try to help, and they did make space for us, but the limited English meant that miscommunication prevailed during the four nights we stayed there.
The booking mix-up also meant that my friend and I had to stay together in a single room on the first night and then move to different rooms every night thereafter… from 310 to 209 to 201 to 103... only to find that all the rooms looked identical! At least it gave us something to laugh about.

Belka Hotel
29b, Khabarovskaya str, Yuzhno-Sakhalinsk, Russia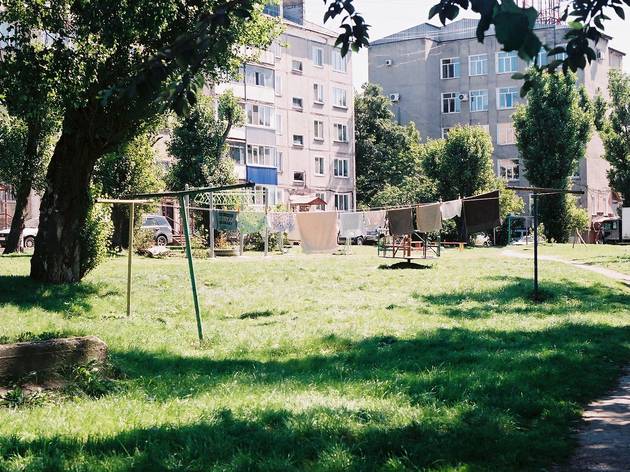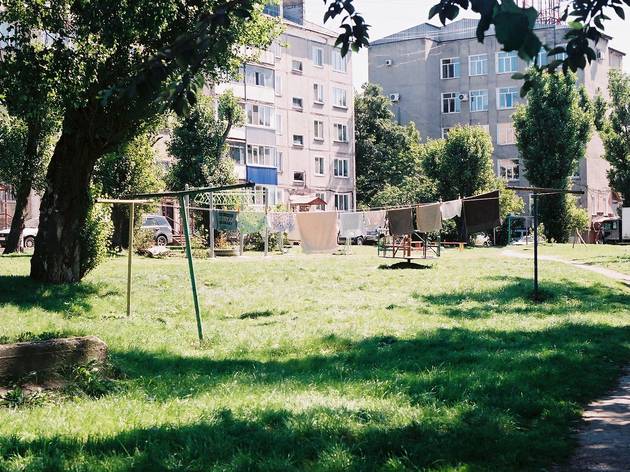 Have a picnic in a khrushchyovka yard
Most of the residential areas around town still consist of this type of concrete-panelled apartment that was developed during the '60s in the Soviet Union. On our second day, we headed to the supermarket to buy salad and wraps for lunch, and decided to picnic at a nearby khrushchyovka yard. Clothes were casually hanging in the communal space, teenage girls were chatting around us, and children were playing on the swings. We spotted an old man who looked like he came to sit here every day and we wondered about the life he's had in Sakhalin.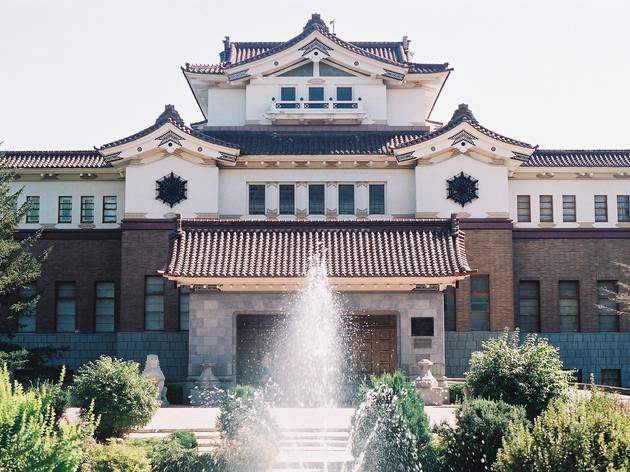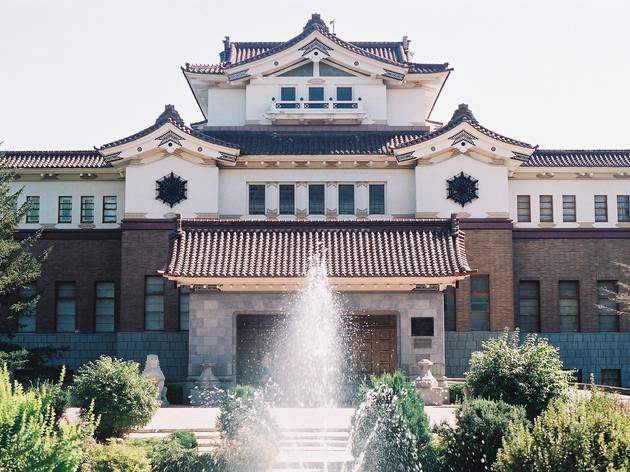 Learn about Sakhalin's history at a Japanese governor's former home
Sakhalin Regional Museum is probably the only place in Yuzhno-Sakhalinsk that you could actually call a tourist attraction. Its architecture perfectly represents the island's mix of Russian and Japanese culture. Once the home of the Japanese governor, the museum shows the development of Russia from the Stone Age, with a showroom that includes taxidermied animals as well as old documents and photos of Japanese people who once lived on the island.
Entrance to the permanent exhibition only costs 70 rubles (¥123) and when we visited there was another special exposition (also 70 rubles) called 'Prehistoric Insects in Amber'. As the name suggests, this involved looking at different prehistoric insects encased in amber through a magnifying glass, which was actually quite fascinating. Note that none of the descriptions will be in English (even though they have an English website here) and for permission to take photos inside the museum, you need to pay an extra 100 rubles (¥175).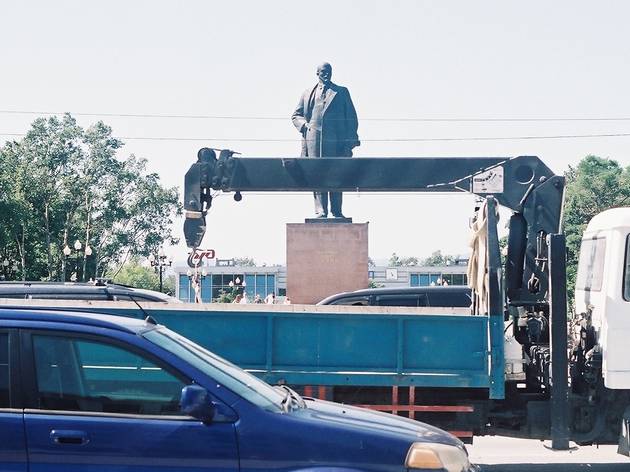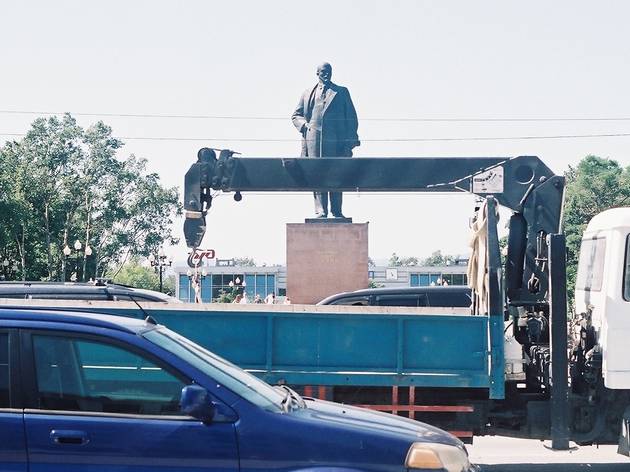 What are the perks of being a revolutionary who helped to overthrow the Russian Empire and then established the Soviet Union? You get your own statue built beside every fountain and square in town, and have it named after you. Swipe your phone and say cheese (or something else if you're not pro Lenin). What better way to prove you've been to Russia?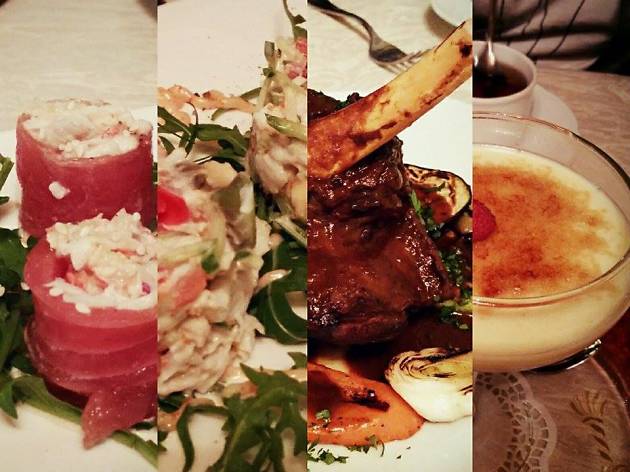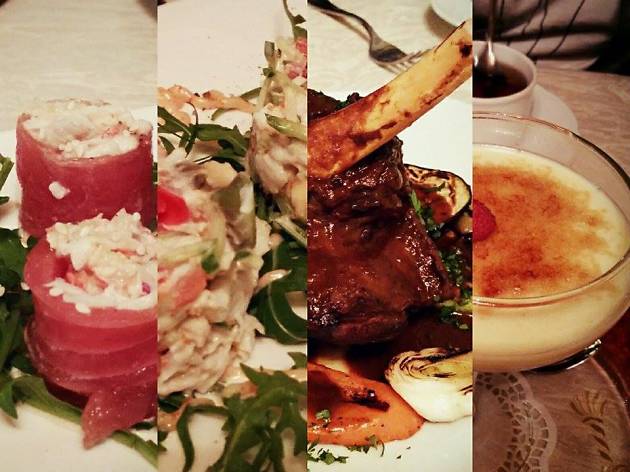 Eat crab and buy bubliks from the supermarket
Food photo: Xenia Günther

Just like in neighbouring Hokkaido, the crab in Sakhalin is delicious. At one restaurant (don't ask me to try and decipher the Russian name!), we ate a pink tuna and crab salad with caramel soy sauce and flying fish roe. We also ordered an avocado and crab salad with a piquant sauce and cucumber and mango. The only word that adequately describes these dishes is heaven. For something more traditional, pelmeni are small, chewy Russian dumplings cooked in chicken broth with a choice of fillings including lamb, beef, pork, fish or mushroom.
Also be sure to browse the local supermarkets – I always find this to be one of the best ways to get to know a new culture. Not only did we stock up on quality black tea (far cheaper than foreign imports in Japan), we also splashed a few hundred rubles on bubliks – the Russian equivalent to bagels, except they're sweeter and smaller. The small ones are more like doughnut-shaped biscuits and go really well with chai (tea in Russian) as a midnight snack.
Attend Sakhalin's very own international film festival
Just around the corner of our hotel there was a huge screen, erected especially for On the Edge, Sakhalin's International Film Festival. On the Edge is still a young festival, but it's free and fun to watch screenings outdoors. We went along to watch No Distance Left to Run, a documentary about British rock band Blur, as well as the documentary David Bowie: Five Years. We also got a taste of Iranian cinema with Jafar Panahi's powerful film Taxi, winner of the Golden Bear prize at the 2015 Berlin International Film Festival. On the Edge is held every August, so it's a good idea to schedule your trip for around this time (believe us when we say you'll welcome the evening entertainment).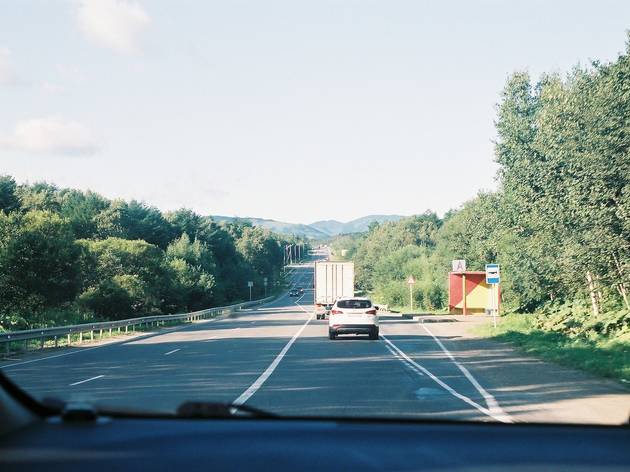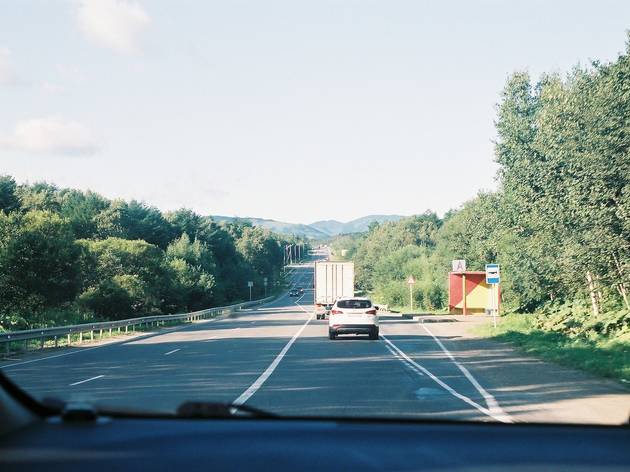 Drive on the right. Try to speak in a Russian accent
If you're driving, you'll be in a Japanese car (steering wheel on the right) but following European road rules (driving on the right). Confusing enough? The reason, apparently, is because the island finds it more convenient and cost-effective to import Japanese cars than to ship European cars in from the mainland.

As for the trains, if you're venturing beyond Yuzhno-Sakhalinsk to a nearby city, be warned that most trains don't return on the same day. I managed to find one that did, but when I tried to pronounce 'Novoderevenskaya' with my best Russian accent, the lady at the ticket office just shook her head and uttered a deep-voiced 'No'. And that was that. The train left and we spent the day watching more movies.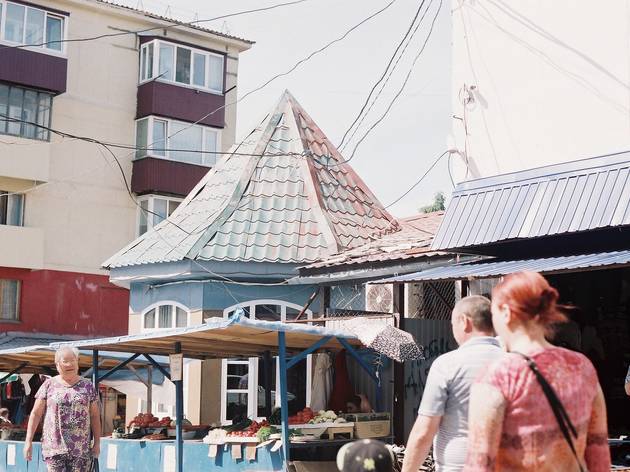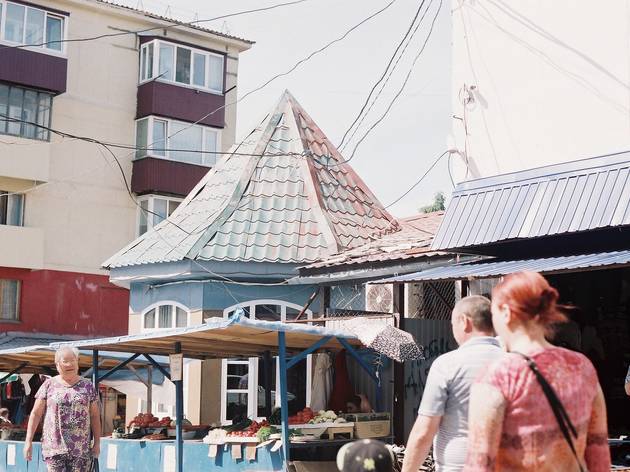 Be prepared for interrogation as you leave
While my blonde-haired German friend walked through security without a problem (it seems most locals assumed she was Russian – several people actually tried to speak to her in Russian during our trip), I was stopped by the guard. Even though a bit of online research shows that 90 percent of tourists here are Japanese, they still seemed suspicious of a young Asian woman. (I guess I couldn't pass for a Russia-born Japanese lady coming to collect her pension.)

The guard said something to me in Russian. I stared at him. A woman wearing thick eyeliner looked at me and tried to translate. 'What was your purpose of visit?' she asked. 'Travel. Sightseeing,' I replied. Her eyes widened in surprise and she translated for the guard who looked at me doubtfully and asked: 'What did you see?' I stammered, 'The history museum...' They didn't look satisfied. Finally I blurted out, 'The film festival!' Thankfully that did the trick and they waved me through to the baggage scan.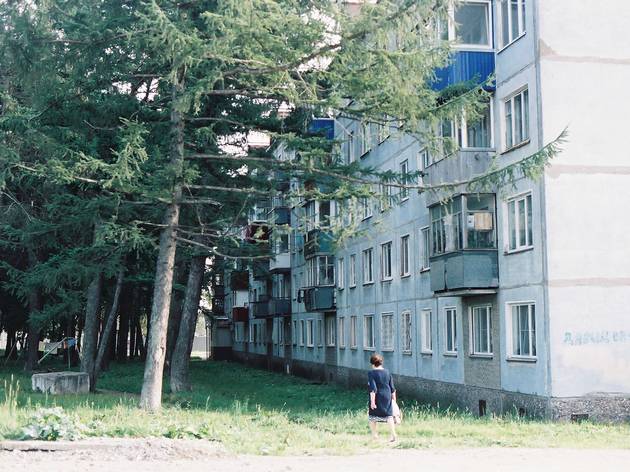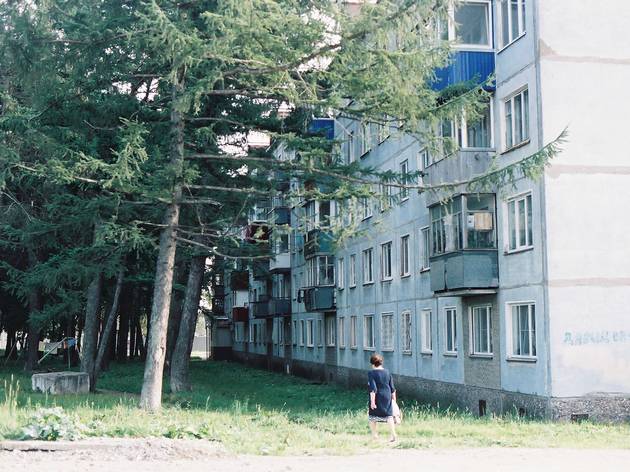 Our time in Sakhalin was filled with many miscommunications. There weren't any city maps or tourist information desks around town, the wi-fi in our hotel didn't work, and the locals clearly have no idea how to deal with tourists (they don't even sell postcards). However, this is part of the island's charm. It's not a place to go if you're looking for a laid-back holiday, but it's guaranteed to be one of the most interesting places you'll ever explore. And if the name of the film festival is anything to go by, I get the feeling Sakhalin kind of likes its place on the edge of the world.
NOTE: Shortly after my trip, it was announced that the ferry service will be discontinued from 2016. However, you can still catch a flight on Aurora Airlines from Tokyo to Yuzhno-Sakhalinsk.