The Perfect Day in Kyoto
How to get the most out of your day in the ancient capital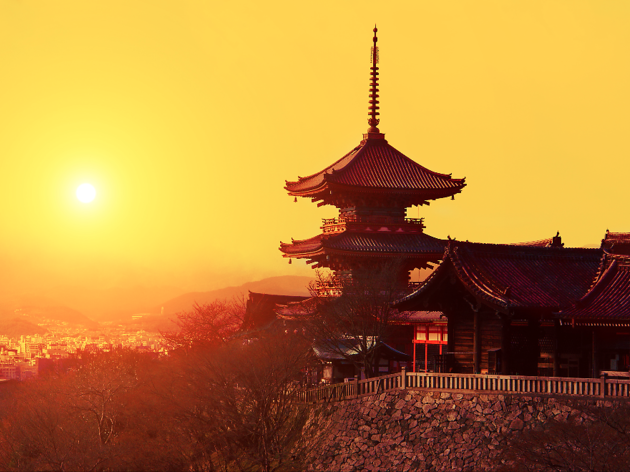 By Time Out Tokyo Editors in association with Crea
|
Kyoto is one of the world's most beautiful cities, with more temples and treasures than anyone could hope to see in a lifetime. Presuming you are not here that long, we've distilled the very best of the city into one perfect day. From sunrise to the early hours – here's how to do Kyoto right.
8am: Meditate at the Ryosoku-in Temple
We're sorry to wake you early, but we guarantee you'll be thanking us by the time you've tucked into your breakfast. Zazen meditation, which has experienced a rapid rise in popularity in recent years, brings its practitioners happiness and calmness – and the Ryosokuin at Kenninji, Kyoto's oldest zen temple, offers the perfect introduction to this meditative practice at the heart of Zen Buddhism.

Zazen is essentially about awareness and mindfulness. It's about devoting one's mind entirely to the here and now, focusing on breathing and the elimination of distractions and stresses. As you sit cross-legged in this serene setting overlooking the manicured gardens of the oldest Zen temple in Kyoto, a 25-minute meditation session will give you the perfect start to the perfect Kyoto day.

The temple's deputy abbot, Toryo Ito, says that meditation is all about feeling satisfied, setting goals to live your life in a better way, and feeling a sense of fulfilment in the moment. One common misconception about meditation, says Ito, is that it's about emptying your mind. It's actually more about gently letting your bodily intuition take over and allowing your body to refocus. It's about gaining an alertness and a consciousness rooted in the present. Here's a step-by-step guide to Zazen.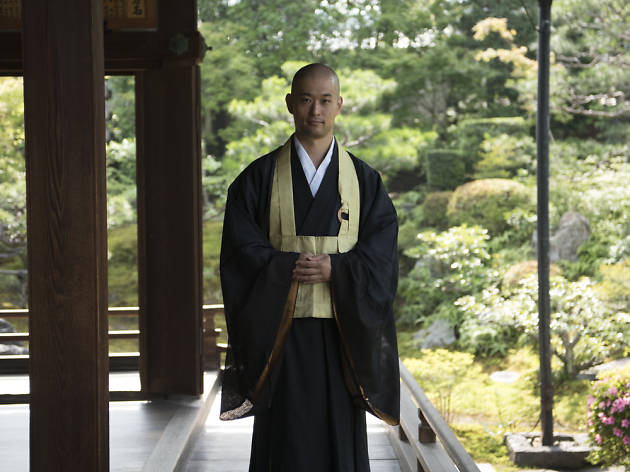 Ryosoku-in Temple's deputy abbot Toryo Ito on the secrets of zazen
9am: Breakfast like a local
Having fed your mind at Kennin-ji Temple, it's time to get your body nourished for the busy day ahead. Thankfully, Kyoto offers a multitude of breakfast options in its ever-popular coffeehouses – here are some of our favourites...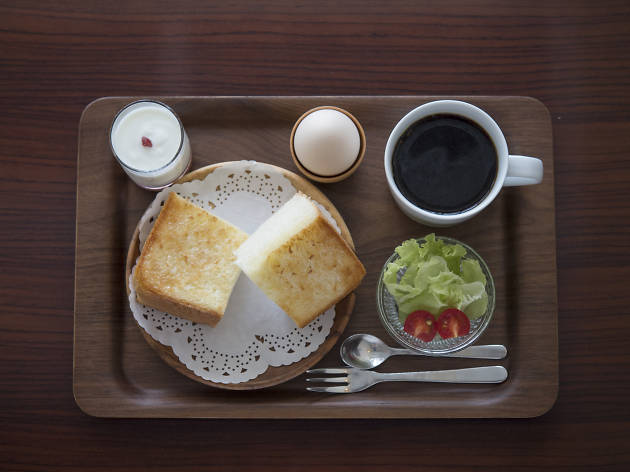 This charming space, in which classical music floats through the air, is beloved by Kyoto's coffee obsessives. Aside from the excellent brews made from locally roasted beans, Violon serves simple and tasty breakfasts. Order your coffee before 11am and a piece of toast will come with your drink. The place becomes a bar in the evening, and attracts a lively international crowd.
80-3 Rokuro-cho, Higashiyama-ku (075 532 4060). Open 9am-9pm daily except Thurs. www.cafe-violon.com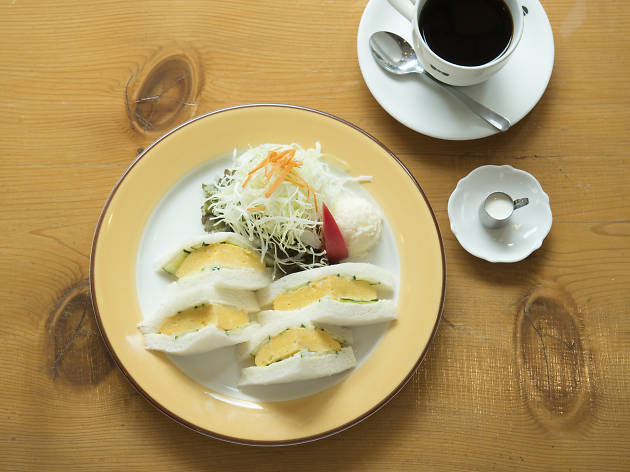 Locals go crazy for the melt-in-the-mouth omelettes at this friendly, comfortable café. Enjoy your eggs with softly fluffy bread from Maruzen Bakery – it's the ultimate Kyoto breakfast comfort food. An omelette sandwich with coffee will set you back ¥780.
70-2 Ishibashi-cho, Higashioji Nishi-iru, Shirakawa-dori (075 531 0109). Open 7am-6pm. Open daily except Tues.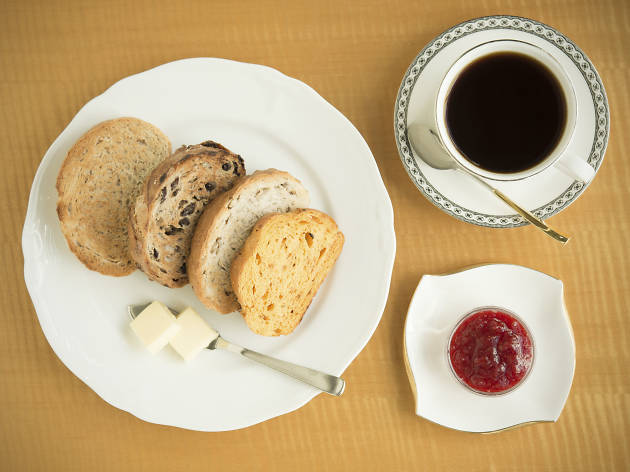 An obsession with quality coffee distinguishes this cozy café from the local competition. Verdi's baristas are rightly proud of their single-origin beans and tailor-made drip brews. Grab a cold press and settle down to breakfast – make sure not to miss the delicious walnut bread.
Addy Shimogamo 1F, 49-25 Shimogamo, Shibamoto-cho, Sakyo-ku. Open 8.30am-7pm Tue-Sat, 8am-6pm Sun and hols. Closed Mondays and the third Tuesday of every month. www.verdi.jp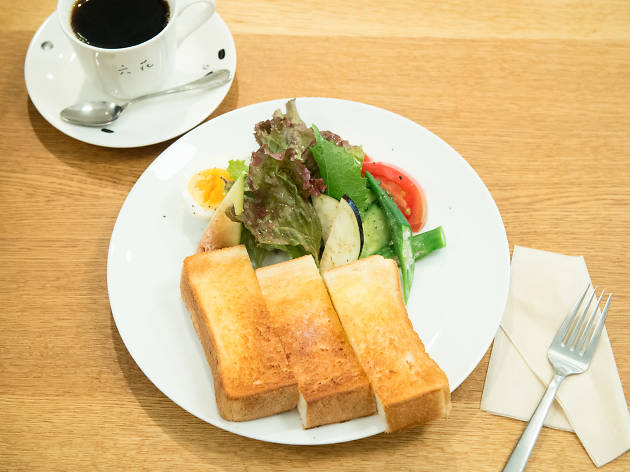 The green-fingered proprietors of this effortlessly stylish café use vegetables freshly picked from owner Murakami-san's home garden every morning to garnish the delicious breakfast toasts. There's also excellent coffee from the Ooya Coffee Baisenjo roasting plant. Don't sleep in – the morning breakfast sets are only available for one hour and cost from ¥600.
77-4 Inari-cho Minami-gumi, Higashiyama-ku (075 541 3631). Open 10am-6pm Thur-Mon.
11am: Go bargain hunting at one of Kyoto's flea markets
There's no finer way to spend a morning in Kyoto than treasure hunting at one of the city's flea markets. The two major markets take over Toji Temple (on the 21st of each month) and the Kitano Tenmangu Shrine (on the 25th of each month). At both you'll find an eclectic group of bustling traders and enthusiastic bargain hunters doing business on everything from snacks to kimonos and bonsai trees.

A smaller, but no less charming flea market takes place on the 15th of each month at a small temple in Northern Higashiyama (Chion-ji, tedukuri-ichi.com). Tezukuri-ichi ('handmade fair') is for local artists and craftspeople to sell their creations. To find out how to go home with treasure rather than tat, we asked Takahiro Maeda, owner of renowned vintage store Antique Belle, for an expert tour of Toji Temple market.

Photos by Kunihiro Fukumori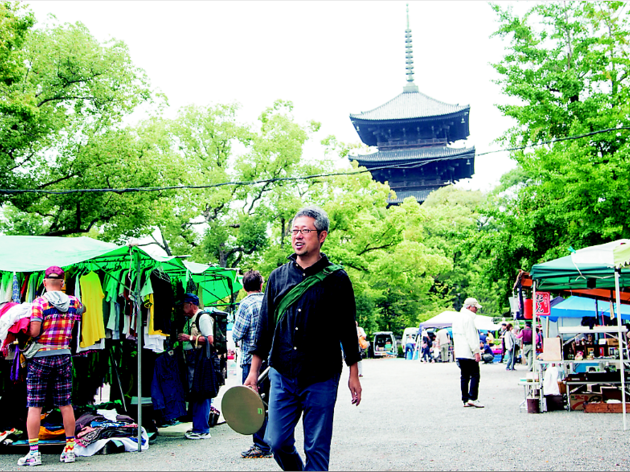 "To find the real bargains you should get here as early as you can," says Maeda. " Stuff is still being unloaded until about 8am, so I walk around the market several times, looking around. You' ll need ¥1,000 notes and a pocketful of coins, you don' t want to miss out on something because people don't have change."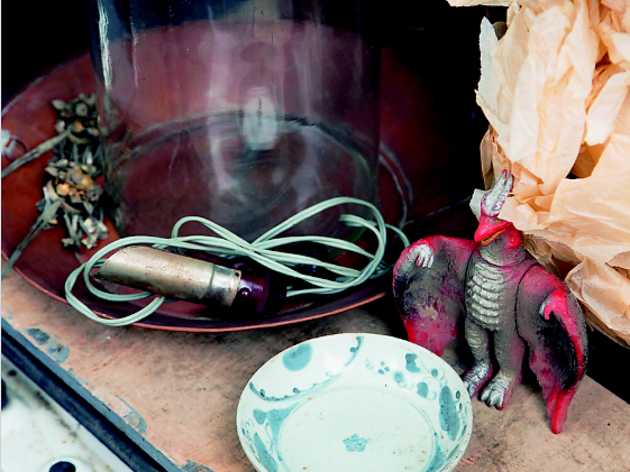 "Once you narrow your focus when something catches your eye you can pick it up without hesitation. This glass and ceramic lab equipment might be unusual, but somebody will be willing to pay more for it outside of the market."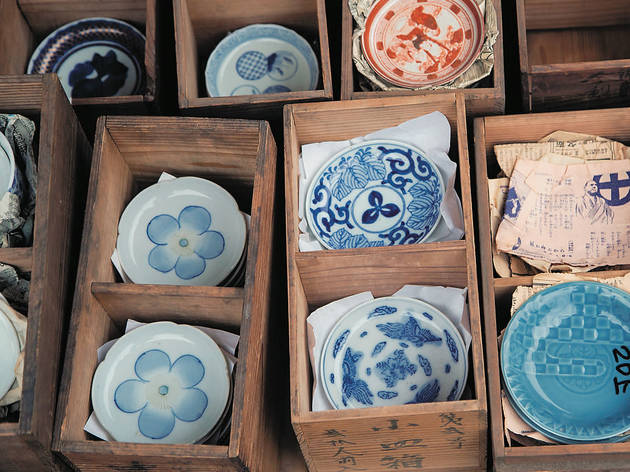 "Things don't need to be cheap to be a bargain. At ¥3,500, these small plates may seem a bit pricey, but they date from the late Edo to early Maiji periods [circa 1860] and are such sweet things."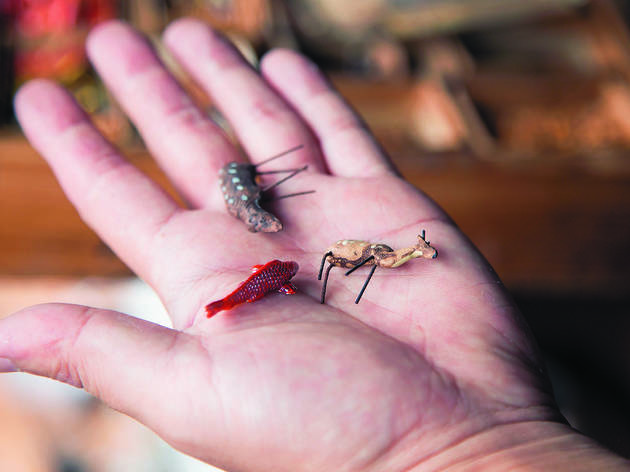 "Get tactile. Ask the seller if you can pick items up – you can feel quality. Holding the piece in your hands and seeing what it's like to use – this is lesson number one in antiques for beginners."
"Refuel. Bargain hunting takes energy – refuel with a coffee and some oden, or visit the excellent tama konnyaku stall. I love this place on cold days."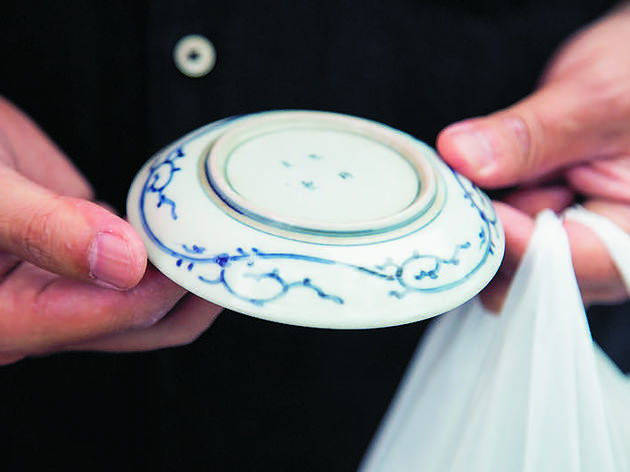 "Always closely check that the underside of plates are nicely painted too. These small Imari plates with indigo edges are an excellent example. Quality goes right the way through."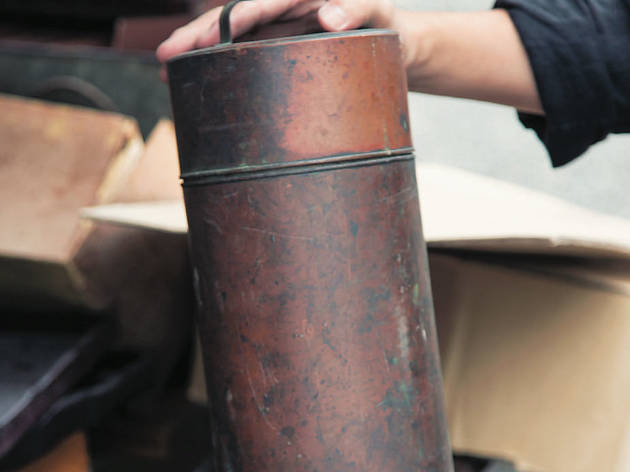 "Items such as copperware, plates and glasses can be a real bargain from speciality stores here," says Maeda. "This tea canister is from the long-established shop Kaikado, one of my favourites."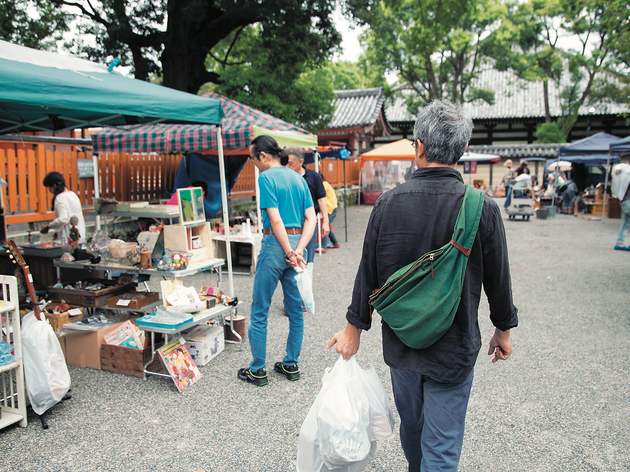 "As an antiques guy living in Kyoto, three antique markets are my lifeblood, but there's more to Toji than the market: it's a magnificent World Heritage site and home to Japan's tallest pagoda."
1pm: Lunch by the river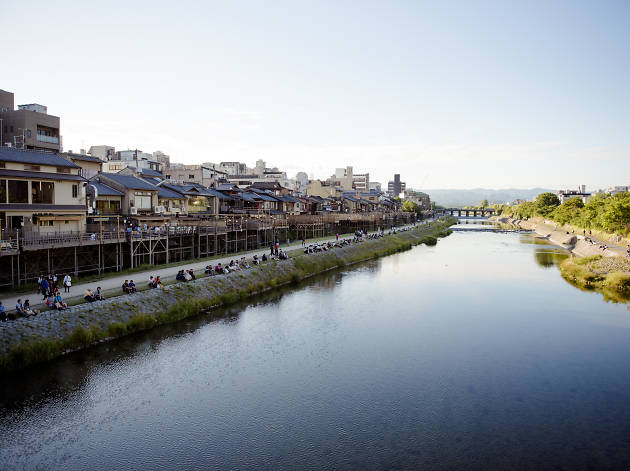 Take your waterside seats for noryo yuka, a classic Kyoto lunch experience
You know it's summer in Kyoto when everybody heads to noryo yuka, the raised wooden platforms found at many local restaurants, for a spot of lunch in the sun. Over 100 outlets can be found along the Kamo river between Nijo-dori and Gojo-dori, many of which were originally installed by Toyotomi Hideyoshi in the Azuchi Momoyama period during repairs to the Sanjo and Gojo bridges. During the Edo period, there were an astonishing 400 tea shops in this area; today there's been an infusion of new restaurants offering French and Italian cuisine, as well as some excellent cafés. If you're here in the summer – remember that balcony dining ends when the weather gets worse – you should join the throngs by the river at one of these top Kyoto lunch venues...

Photos by Kisa Toyoshima, Hiroshi Matsui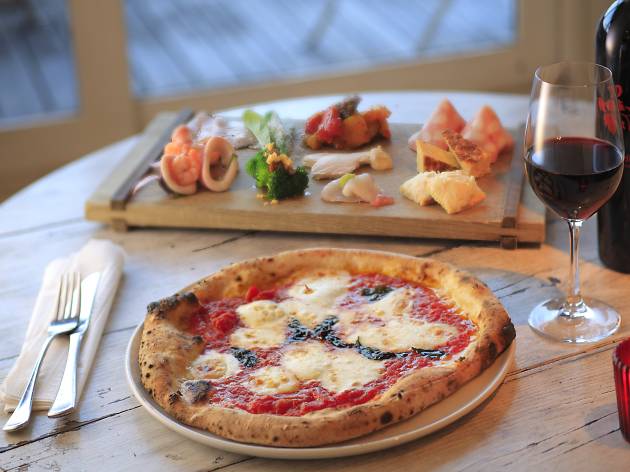 It's not easy finding a proper thin-crust pizza in Kyoto, but thankfully Amore Kiyamachi has come to the rescue with the kind of doughy delights that wouldn't look out of place in Naples. If you're not in the market for crispy crusts, gooey cheese and juicy tomato – not to mention a range of innovative pizza toppings – there's an à la carte menu crammed full of trattoria favourites. Bask in the sun on the wooden balcony – and get stuck in.
161 Izumiya-cho, Kiyamachi-dori Bukkoji-sagaru, Shimogyo-ku (075 708 7791). Open 11.30am-10pm daily.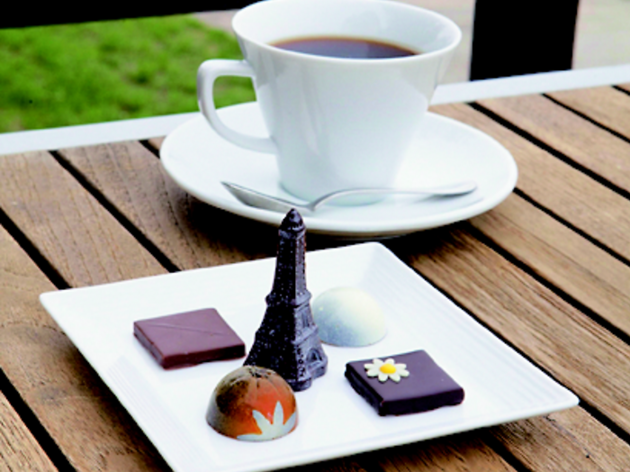 Chocolat Cafe Salon Du Royal
Chocoholics, brace yourselves. This waterside cafe celebrates the humble chocolate in all its various forms: truffles, choc-covered fruits, gooey cakes, mousses, souffles and numerous other treats heavy on the cocoa solids. Take a seat on the pleasantly leafy terrace, and treat yourself.
502 Kamikoriki-cho, Kiyamachi-dori Oike-agaru, Nakagyo-ku (075 211 4121) 11am-7.30pm daily.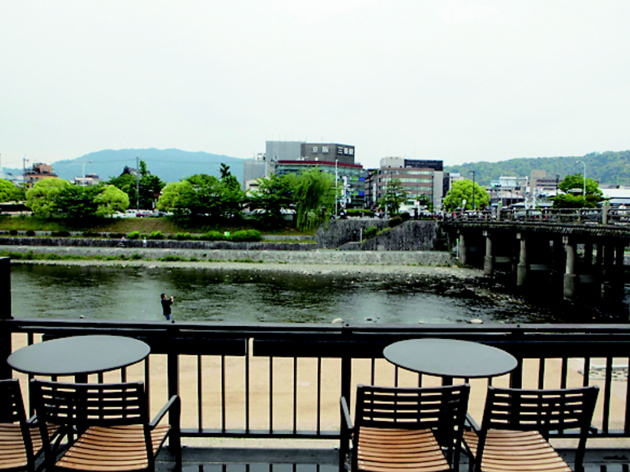 There are approximately 21,500 branches of Starbucks in the world, yet you can be quite sure that none of them nail the art of noryo yuka quite like this branch. The raised wooden terrace isn't only a unique spot for your favourite Frappuccinos – it's also a perfectly located viewing platform for the Daimonji fire festival in August.
113 Nakajimacho, Sanjo-Kawaramachi-Higashiiru, Nakagyo-ku (075 213 2326) 8am-11pm daily.
3pm: Take an afternoon stroll in Kyoto's gardens
Japan is famous for its gardens, and Kyoto is the best place in the country to experience this particular national obsession. These are intricately designed, exquisitely maintained landscape gardens, informed by cultural and spiritual traditions going back over a thousand years. Here, photographer Katsuhiko Mizuno introduces his favourite gardens in Kyoto.

Photos by Katsuhiko Mizuno, Hidehiko Mizuno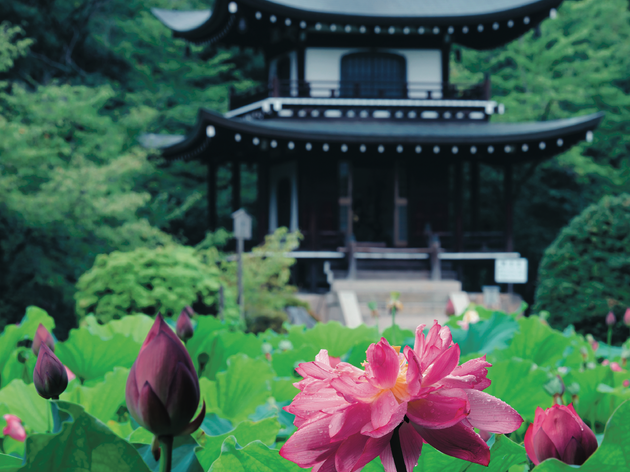 This temple was built in the third year of the Shotai era (900 AD) by Emperor Daigo in honour of his mother, Fujiwara no Taneko. For generations it served as a refuge for members of the Imperial family who entered the Buddhist priesthood before it was opened up to the public. Designed to evolve with the seasons, the garden is at its radiant best in summer when the gigantic lotuses bloom simultaneously in Himuro Pond.
27-6 Kajuuji Niodo-cho Yamashina-ku (075 571 0048). Open 9am-4pm daily. Admission ¥400.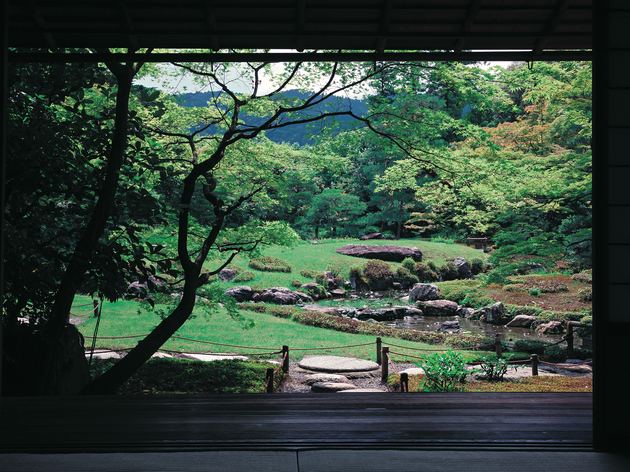 Murin-an Garden (Villa & Garden)
Built between 1894 and 1896 as the holiday residence of former prime minister Aritomo Yamagata, Murin-an's garden reflects the era's openness to western influences, juxtaposing lawns with Japanese elements, such as a stream and the scenery of the Higashiyama mountains. The promenade garden features a three-level waterfall, stream, and green lawns. The garden was produced by Jihei Ogawa, the creator of Heian Jingu's grounds, and Aritomo was exceedingly fond of the results, visiting it countless times until his death at age 83.
31 Kusakawa-cho, Nansenji, Sakyo-ku (075 771 3909). Open 8.30am-5pm daily, extended hours depending on the season (see the website for details). Admission ¥410.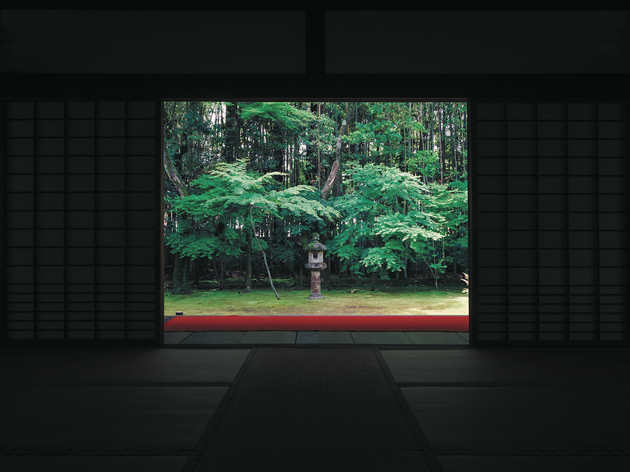 From the moss covering the ground to the verdant maples, via the lushness of the interwoven bamboo – the shades of green in the grounds of Kotoin are so rich you can almost breathe them in. This temple was built by Tadaoki Hosokawa in 1601. He is buried in the west side of the garden alongside his wife Gracia. Their graves are marked by a famous pair of stone lanterns once praised as the most beautiful in the world. When warlord Hideyoshi Toyotomi expressed a desire for them, his famous tea ceremony master Sen no Rikyu chipped the covers of the lanterns and refused to give them up. Raise a cup to his bravery as you admire the wonderful setting.
73-1 Murasakino Daitokuji, Kita-ku (075 492 0068). Open 8.30am-6pm daily (hours vary by season). Closed May 6th, June 7th and 8th. Admission ¥410.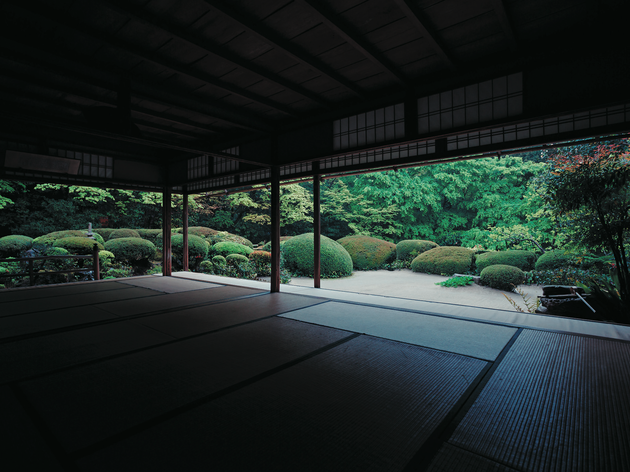 The scholar Jozan Ishikawa built this temple and gardens in 1641, living here for 30 years until his death aged 90. The garden's atmospheric bamboo pipes fill with water before emptying, making an elegant sound (the device is a type of water-operated sonic scarecrow). Originally a mountain retreat, it is now a branch of Eihei Temple of the Soto school of Zen Buddhism.
27 Ichijoji Monguchi-cho Sakyo-ku (075 781 2954). Open 9am-5pm daily. Admission ¥500.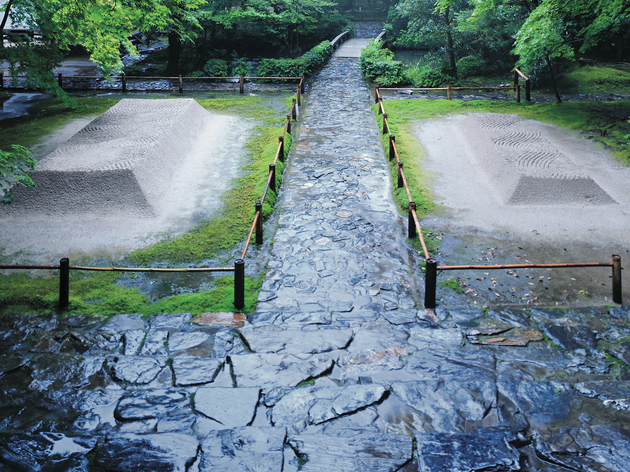 From the moment you enter through Honen-in's moss covered gate, you know you are in a very special place indeed. Passing between the two rectangular piles of sand just beyond the entrance is supposed to symbolize the flow of water and purify body and mind. This is where Honen, the founder of Jodo Buddhism, and his disciples Anraku and Juren would congregate to read the Rokuji Raisan rites in the late 12th century. Honen-in's temple was restored in 1680 and a small cemetery – which houses the grave of writer Junichiro Tanizaki – was added. The serene gardens contrast white sand and rich greenery beautifully.
30 Goshonodan-cho, Shishigatani, Sakyo-ku (075 771 2420). Open 6am-4pm daily. Admission free.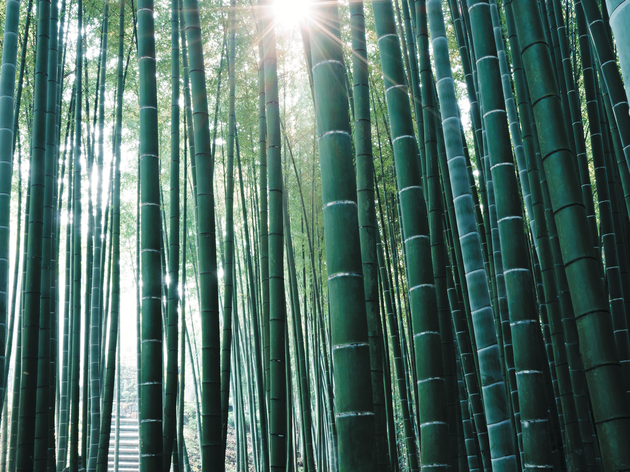 This enchanting bamboo forest may be a bit of a trek from central Kyoto, but it's totally worth it – entering here feels like drifting into a dream. There's a magnificent dry landscape garden, as well as a vivid, colourful garden of moss and foliage. The Seiryu-chi pond is believed to be the oldest in northern Kyoto. Seated meditation workshops are held every Sunday. They cost ¥1,000, but you'll need to book at least a day in advance.
13, Ichijojikotani-cho, Sakyo-ku (075 781 8025) Open 9am-5pm daily. Admission ¥500.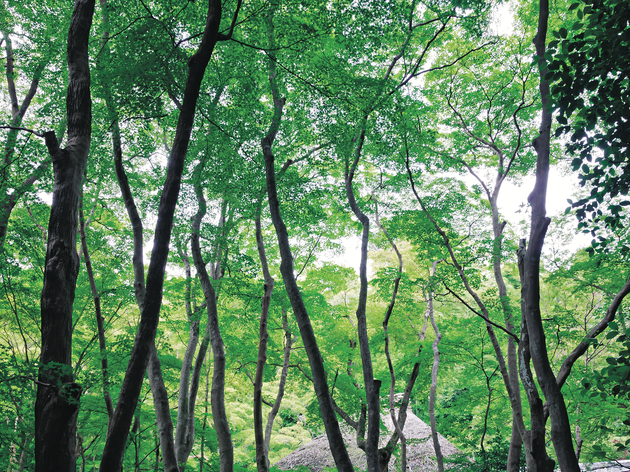 Back in the 1100s, two beautiful court dancers named Gio and Hotoke Gozen both received the favour of the shogun Kiyomori. Deciding that three's a crowd, they fled and led a secluded life at this site, which was once a nunnery. You can see what lured them here – it's a magical, picturesque gem that rarely gets crowded. The main worship hall is a stunning thatched roof hut, and the anteroom has what is known as a 'rainbow window' that changes colour as the light slants in.
32 Saga-Toriimoto-Kozaka-cho, Ukyo-ku (075 861 3574). Open 9am-4.30pm daily. Closed New Year's Day. Admission ¥300.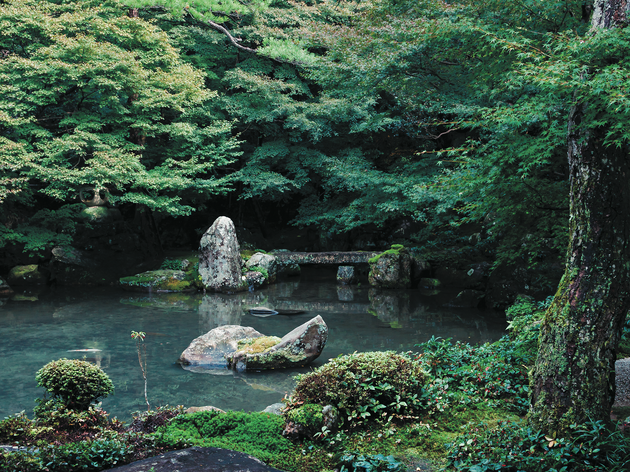 The rain and mist feel right at home at this off-the-beaten-track temple and garden, which was founded during the Kambun era (1661-73) when Chikayoshi Imaeda moved here from the capital and restored the building. Facing the main hall of worship in the compact temple is a decorative garden with a pond – if you're lucky you'll catch a glimpse of a stone turtle or a crane.
1 Kamitakano Hachimancho, Sakyo-ku (075 781 3494). Open 9am-5pm daily. Closed 24th August. Admission ¥400.
5pm: Shop for crafts
One of the pleasures of visiting Kyoto is looking for handmade goods that you'll use for a lifetime. So as the sun sets, indulge in some retail therapy.

Photos by Kunihiro Fukumori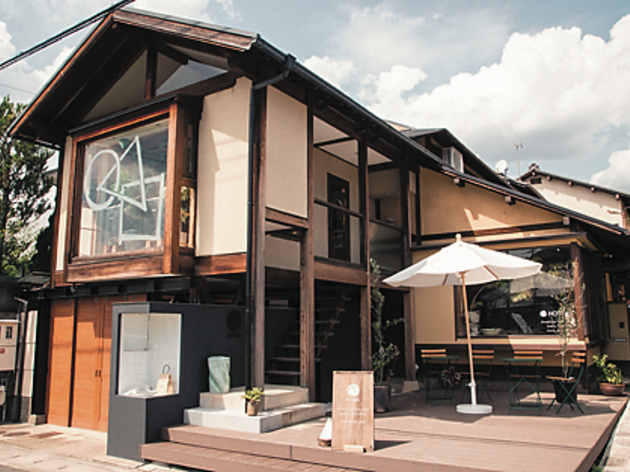 Renowned local ceramicist Daisuke Kiyomizu created this shop and café inside the workshop of his father, fellow potter Hisashi Kiyomizu. From the seats in the café, you can enjoy a view of the masters at work in their shop, while also using their creations for yourself. If you feel inspired, you can even make your own dish in a hands-on class if you are interested (spoiler: Kiyomizu's will be better).
Best buy Matte three-tone series dessert bowl (¥4,000) and mug (¥4,500).
Sakyo-ku, Iwakuranishigoda-cho 17-2 (075 781 1353). Handmade ceramics course available by appointment only from 10am-8pm, shop 10am-6pm, café 10am-6pm. Open daily except for Weds.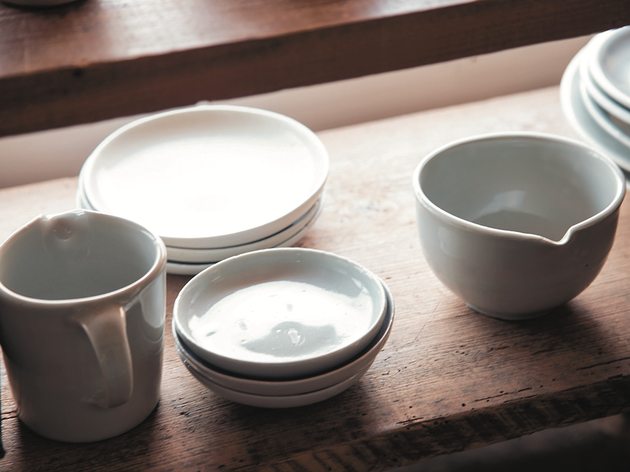 This restlessly inventive shop has recently moved near to Kyoto Imperial Gardens, but has lost none of its eclecticism en route. From vintage goods from around the world to local ceramics, every item on sale is personally chosen by Kit's owner Chikako Kiwaragi. The stock changes frequently, and with pop-up food events and temporary exhibitions, it always offers something new and fresh. A new, weekend-only floor is slated to open in October.
Best buy White ceramics by Junya Nakamoto, who makes pottery with a wood-fired kiln in Ryujin, Wakayama.
Kamigyo-ku, Shinkarasuma-dori, Maruta-machi, Shintomi-cho 299 (075 744 6936). Open 11.30am-7pm daily. www.kit-s.info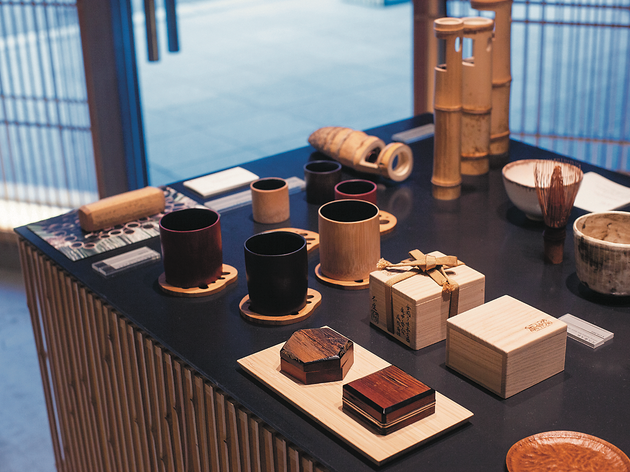 This is the showroom for Takano Bamboo, a specialist in the fast-growing green stuff that is involved in every step of the process from field to your fingertips. Located in nearby Nagaokakyo, where the bamboo grows strong and hard, Takamura uses a panda's favourite food as-is, rather than woven, to produce some striking pieces. These include tin-lined cups, silver gilded bamboo brooches, and trays made with recycled bamboo from Kinkakuji temple.
Best buy Ultra-fine chopsticks with tiny tips barely wider than a millimetre (¥600 and up)
Higashiyama-ku, Nakano-cho 238-1 Higashiyama Gion Bldg 1-A (075 531 6881). Open 12noon-7pm daily except Tues. www.takano-bamboo.jp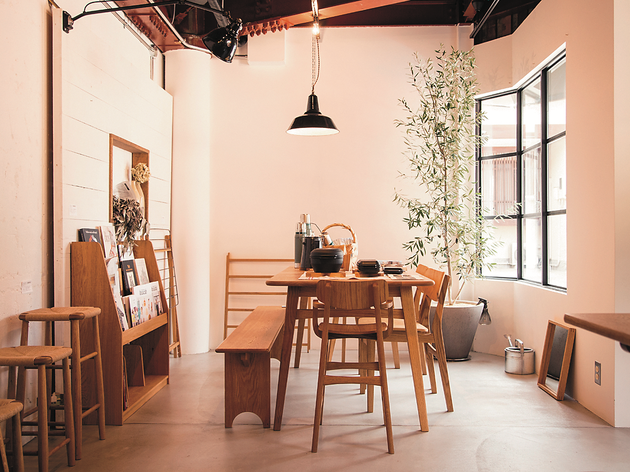 The showroom of carpenter Yoshiro Mizokami, Kijirushi is home to furniture and wooden accessories made with virgin oak wood and designed to gain character with use. The furniture will last you a lifetime, but if you're struggling for luggage space there's some high-quality kitchenware on offer – the cutting boards (¥3,000-¥4,000) and clipboards (¥2,800) make great mementos. The shop also stocks Merchant & Mills accessories, COMMONO clothes and ALDIN textiles.
Best buy Weekender Dutch oven (¥14,000 and up)
Kita-ku, Shichiku Kamimidoricho 26-1, (075 406 7206). 11am-5pm Thurs-Sat. kijirushi.ne
7pm: Hit the town
Head to one of these great restaurants – and stay put until the wee hours

Photos by Tamon Matsuzono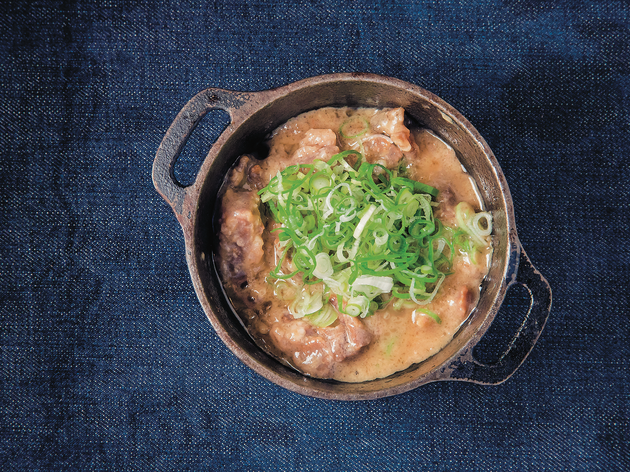 Equally adept at Asian and Western cuisine, the chefs at this great little restaurant offer the best of both worlds. Several of the dishes are prepared with sake lees (a yeast by-product of sake production) sourced directly from a brewery; indeed, the owners know their sake inside out and there are around 30 fantastic bottles to sample here. Solo diners will be made to feel especially welcome and there's a thoughtful menu of half-sized portions for the not-too-hungry. Sake served by the glass (half masu cup), from ¥500.
Don't forget to order Stewed beef sinew with sake lees (¥680), Shizuku homemade whole pickled shrimp (¥700), Kyoto venison sauté: high-quality venison stewed in red wine marsala sauce (¥1,700)
540 Kawara-cho, Takakura-dori Nijo-sagaru, Nakagyo-ku (075 231 6078). Open 4pm-1am daily except Mondays.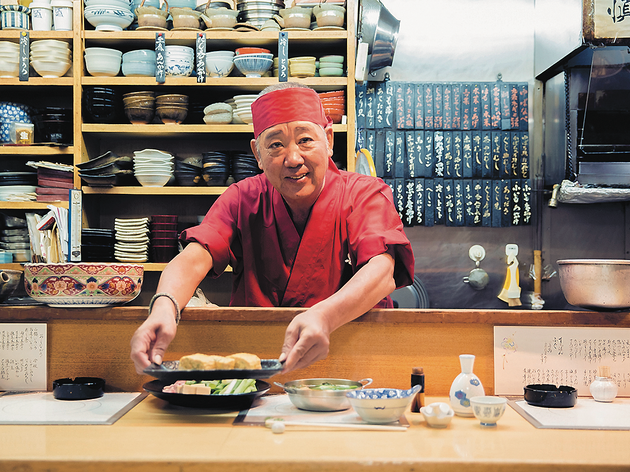 Isakichi Hot Pots - Open till 3am
This cult favourite offers stews for one with classic Kyoto ingredients. The chef trained at Michelin-starred restaurant Tankuma, and here he presents a series of hot pots featuring spicy, fragrant broths and fresh local ingredients. It's a discreet kind of place and there are no prices on the menu, but expect stews to range from ¥1,500-4,000 depending on the ingredients. Finish the meal with egg porridge for ¥400. It's not easy to find: pass the Tatsumibashi Bridge in Gion and enter a sidestreet off of Shinbashi-dori. Note that their menus are only in Japanese.
Don't forget to order Japanese omelette with pollack roe (¥1,200), The chicken and Kujo scallion hot pot, featuring local free-range chicken (¥1,800)
232-5 Nishino-cho, Tatsumikoji-agaru, Shinbashi-dori Hanamikoji Nishi-iru, Gion, Higashiyama-ku (075 531 8803). Open 6pm-3am Mon-Sat.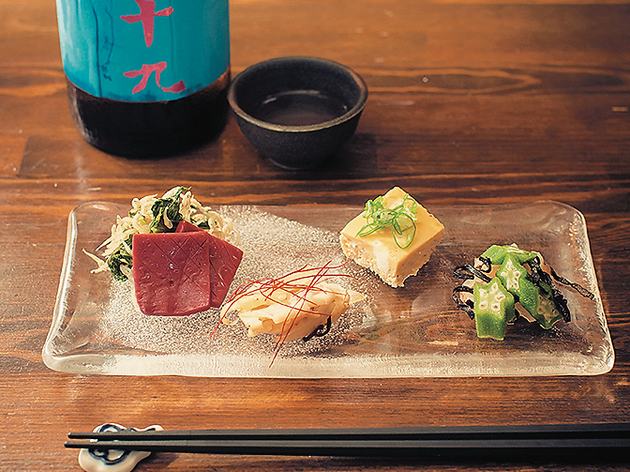 Yontomi Kaikan, a charming building full of tiny restaurants, has become established as the place to go for foodies looking for authentic Kyoto cuisine. Esora specialises in intricately prepared Kyoto-style obanzai – small dishes made with traditional, locally sourced, seasonal ingredients – and its exquisite sake. It's a tiny, intimate venue, and so you're likely to strike up a conversation with the gregarious owner. Esora is a surefire bet for a memorable evening.
Don't forget to order Japanese sake (juku-shu) (¥700) and obanzai platter (¥500), Rice ball of the day (whitebait and pickled eggplant rice) (¥200 each)
Yontomi Kaikan, 1st Floor, 615 Nijidaimonji-cho, Tomikoji-dori Shijo-agaru, Nakagyo-ku (090 5663 8463). Open 5pm-2am daily except third Sunday of the month.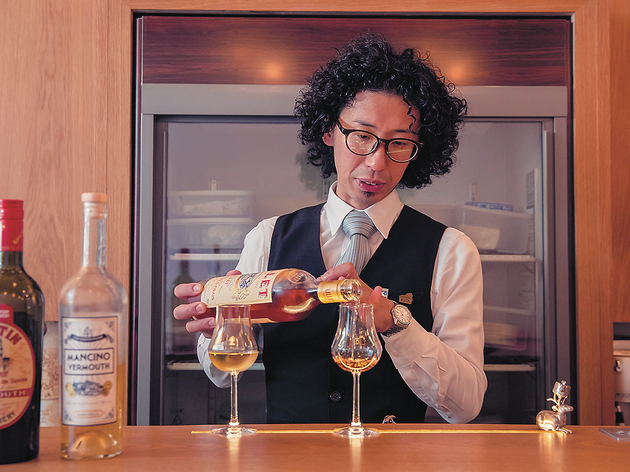 Describing itself as a bar devoted to cheese, wine and vermouth, Rokka appeals to the sophisticated late-night drinker. Here you'll find rare domestic and imported spirits, excellent sake, and best of all, a world-beating cheese selection. The owner, Hagiwara, wants to convert Kyoto into a city of fromage fans, and his staff will happily suggest cheese pairings for your drinks. They'll even jot down tasting notes for you.
Don't forget to order Over 40 varieties of French and Italian vermouth, Five Cheese Platter (¥1,500), Vermouth (served by the glass) paired with cheese (from ¥700) wine marsala sauce (¥1,700)
IMOS Bldg, 1st Floor, 55-3 Matsuya-cho, Minami-gawa Takakura Nishi-iru, Nijo-dori, Nakagyo-ku (075 253 1196). Open 3pm-2am daily.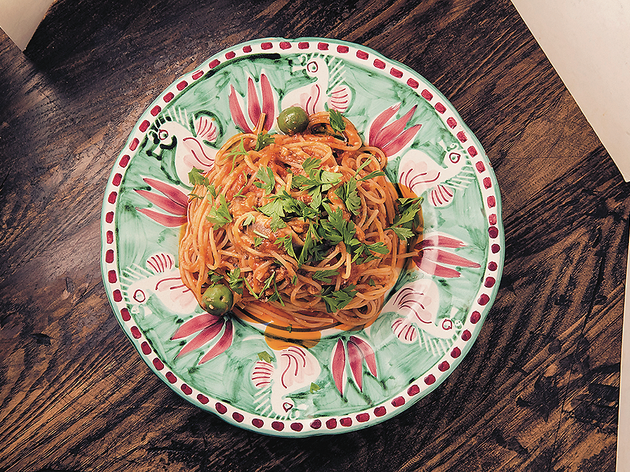 Bar Del Nonno - Open till 3am
An unbeatable Italian wine selection is the star of the show at this ever-popular restaurant specialising in the food of southern Italy. There's exquisite pizza and pasta on the menu – the luscious homemade tomato sauce makes all the difference – and deep-roasted Italian coffee beans are used to brew potent, rich espressos, which you'll be thankful for because this lively haunt is likely to keep you out well past your bedtime.
Don't forget to order
1 Margherita pizza with imported mozzarella di buffala, ¥880
2 Sardine and tomato sauce pasta, ¥880
3 Neapolitan appetizer platter for one, ¥780

Daido Karasuma Bldg, 1st Floor Basement, 237 Kugikakushi-cho, Bukkoji-dori, Muromachi Higashi-iru, Shimogyo-ku (075 365 6123). Open 6pm-3am Mon-Sat and third Monday of each month.
Looking for things to do in Osaka?
Things to do, Walks and tours
Find out why Japan's street food capital offers more than just a castle and takoyaki