Best places to see wildlife in Tokyo and Japan
Where the wild things are: spot whales, sharks, bears, cranes and more on your next holiday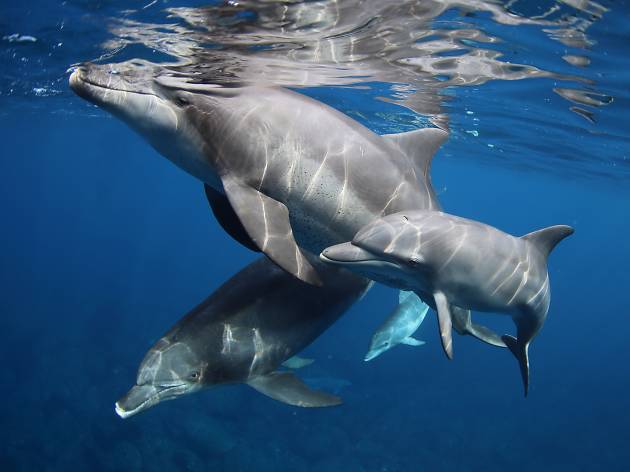 Sure, Japan has a plethora of
animal cafés
and
a number of zoos
. But what do you do if you'd prefer to see animals in their natural environments? The closest you'll get to this in Tokyo's city centre is seeing a crow rummaging through the garbage. So, next time you're planning a holiday, consider one of the following destinations – each a top getaway and each boasting a wealth of wildlife, which you can admire on various organised tours.
WHALES AND DOLPHINS NEAR TOKYO (SORT OF)
Ogasawara Islands
Though technically part of Tokyo Prefecture, the 30 islands comprising the Ogasawara Islands are actually around 1,000km from the capital. Although it will take you 25 hours by ferry to reach them, it's worth it. Designated a UNESCO World Natural Heritage site, the islands are home to many unique and beautiful creatures, and you can book tours to swim with dolphins or watch whales. Best time to go is between May and November.
Miyakejima
Just 180km from Tokyo, this island boasts clear blue ocean and vast greenery and is considered one of the most valuable natural environments in Japan. It's part of Fuji-Hakone-Izu National Park and has been nicknamed 'Bird Island' because of the unique birds that inhabit the area. From March through November, you can
swim with dolphins
and take a closer look at other sea animals as well as the 90 different kinds of corals found here.
SHARKS AND MANTA RAYS IN OKINAWA
Comprising 150 islands, Okinawa boasts all kinds of unusual creatures from blue crabs to 25cm-large moths. Known as a mecca for divers, its ocean holds one of the world's largest coral habitats and has been compared to the Great Barrier Reef.
Yonaguni Diving
will take you into the depths of the ocean where you can swim alongside hammerhead sharks – don't worry, they don't seek human prey (unless you attack them first, of course). If you're not brave enough for that, then check out the 'manta scramble' with
Umicoza Diving School.
You can see manta rays all year round, but we recommend September to November.
EAGLES, STOATS AND BEARS IN HOKKAIDO
Hokkaido is home to plenty of wildlife including the furry Siberian flying squirrel, marvellous killer whales, and Japan's red crowned cranes. From January to April, about 2,000 Steller's sea eagles migrate here and can be spotted on the Nemuro Peninsula. They are one of the largest eagle species in the world and you can view them hunting for food with their distinctive yellow beaks. Book a Nature Cruise via
www.e-shiretoko.com
to see both Steller's and White-tailed eagles in the northern Nemuro Strait.
The same company also offers tours to spot black bears and orcas. If you're planning a hike, keep an eye out for the Japanese stoat, an adorable short-tailed weasel that's known for its magnificent coat colour transformation. These critters are usually covered in dark brown fur, but during the wintertime their coat becomes white as snow. They're tiny, though, so search for them in the cracks between rocks. Also check out Kamuiwakka's
brown-bear watching tour
and
Shiretoko Nature Office's night wildlife tour
during which you'll see deer and foxes.
Where to see animals in the city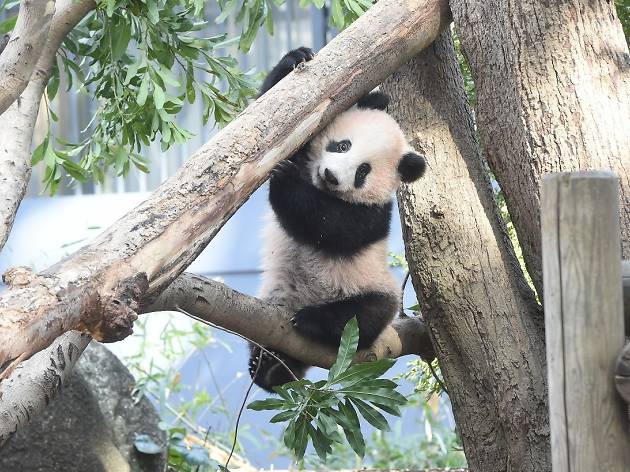 Attractions, Zoos and aquariums
From zoos to aquariums and animal cafés, these are the best places to see wildlife and hang out with domesticated pets in the concrete jungle of Tokyo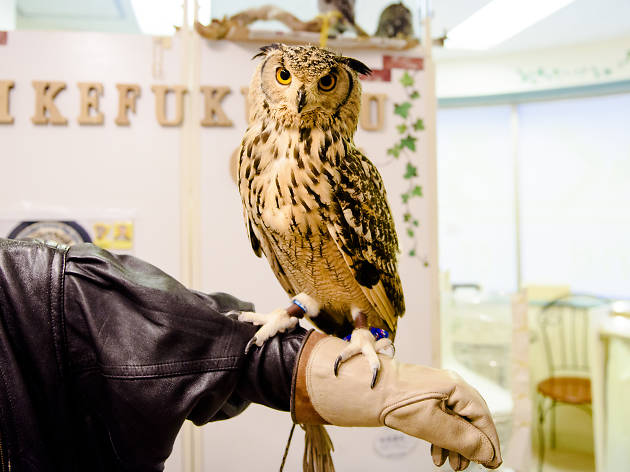 Because sometimes you just need a furry friend – or an animal you can watch