Heads up! We're working hard to be accurate – but these are unusual times, so please always check before heading out.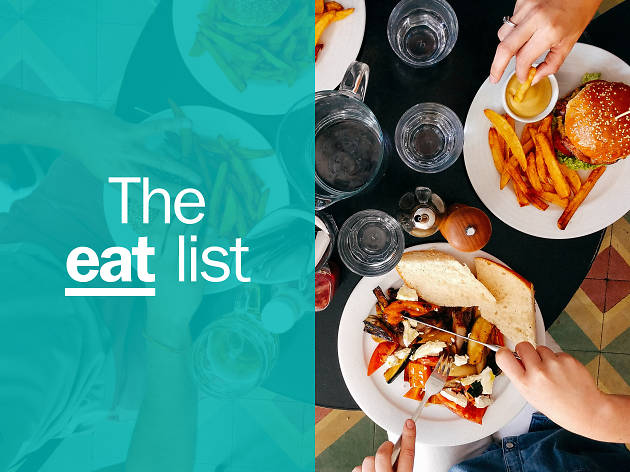 The 10 best restaurants in Tulsa
Head to the best restaurants in Tulsa and eat the most delicious fried catfish of your life, juicy burgers and more
Tulsa is a fascinating mix of oil boomtown, traditional Midwestern city and cosmopolitan cultural hub offering a ton of fun things to do. Oklahoma's second-largest city after Oklahoma City boasts several world-class museums and galleries, in addition to a sprinkling of exquisite, 1920s-era Art Deco buildings and historic downtown districts. More than anything, though, Tulsa offers an all-American blend of rustic charm and sophistication, and the city's vibrant food scene reflects just that. Tulsa food was made for indulging so, whether you're a local or a tourist, make time to eat succulent barbecue, delicious pub food, juicy burgers and the most amazing fried catfish of your life at the best restaurants in Tulsa.
Best restaurants in Tulsa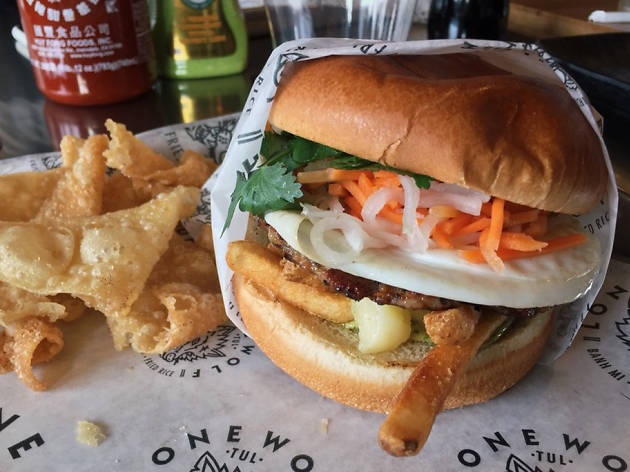 Photograph: Courtesy Yelp/Gary M.
What is it: Formerly one of Tulsa's favorite food trucks, the brick-and-mortar Lone Wolf serves incredible banh mi, kimchi fries and fried rice bowls.
Why go: To put it simply, Lone Wolf represents a new direction for Tulsan cuisine. Though there are several Vietnamese eateries in the city, this one is truly something special. The beloved downtown spot is usually swarming with locals, all dying to chow down on the endlessly tasty menu items that range from several kinds of banh mi and salads to dozens of different kimchi fry orders and rice bowls, as well as daily specials.
Price: Average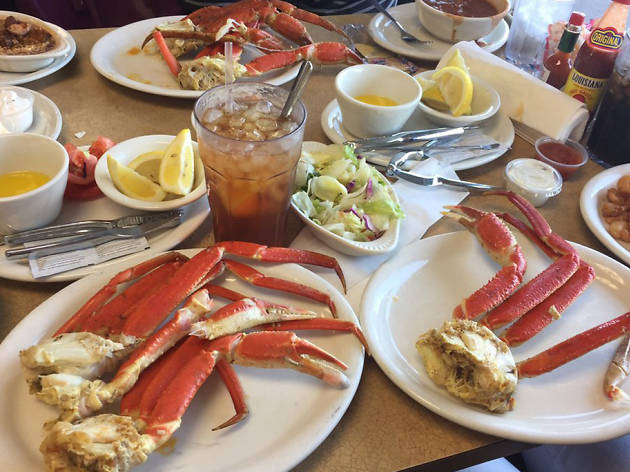 Photograph: Courtesy Yelp/Deanna G.
2. White River Fish Market and Restaurant
What is it: In a landlocked Midwestern state, this seafood-centric restaurant offers truly excellent fish dishes. The eatery originally opened its doors in 1932, as a counter-service fish market in downtown. Today, it's well known for serving the freshest seafood dishes and best home-style recipes in town.
Why go: White River Fish Market and Restaurant, tucked away in a strip mall not far from the airport, is a revelation. Do yourself a favor and get the cornmeal-crusted catfish.
Price: Average to pricey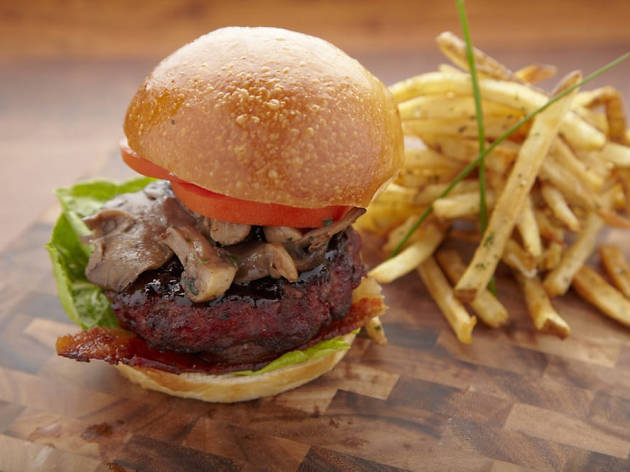 Photograph: Courtesy Yelp/Palace Cafe
What is it: A modern American/Asian fusion spot that's beloved by many and located on historic Cherry Street, Palace Café is an upbeat, contemporary fine dining experience with a fresh, seasonal menu that includes favorites like chicken roulade, apple sage polenta, five spiced duck breast and braised beef short ribs.
Why go: To sample several items at once. Order the bento menu and devour all the delicious pre-appetizers.
Price: Pricey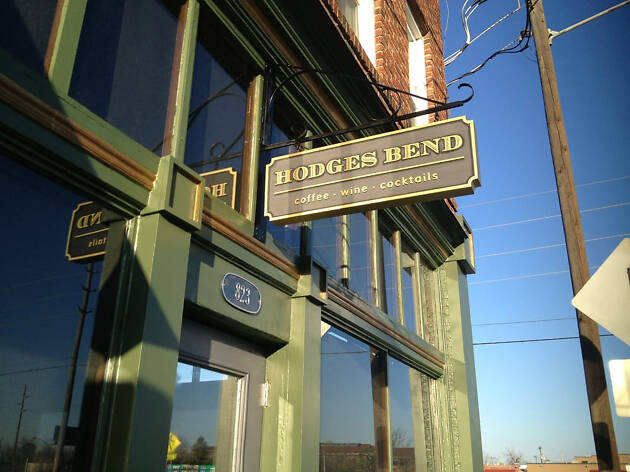 Photograph: Courtesy Yelp/Sarah M.
What is it: This is a neighborhood food truck found just outside Hodges Bend, which is a popular coffee and drinks spot. Expect to eat truly delectable gastropub fare.
Why go: Swanky and ever-delicious, the Parish at Hodges Bend is one of the best food trucks in Tulsa. The unassuming, tiny trailer has one of the coolest menus in the city, but be sure to try the poutine, comprised of tender beef shoulder, hearty mushroom gravy and locally-sourced cheese curds.
Price: Pricey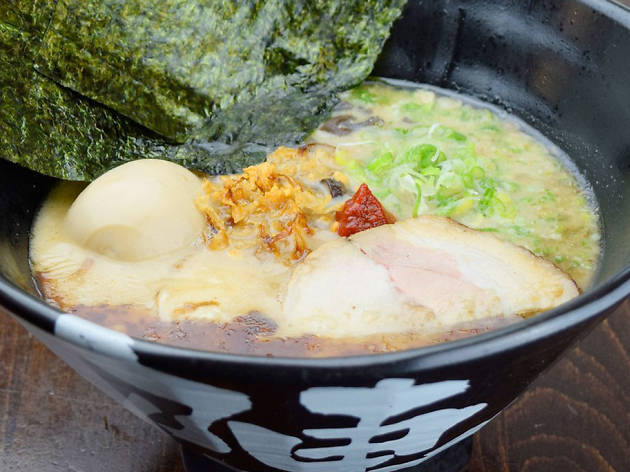 Photograph: Courtesy Yelp/Jinya Ramen Bar
What is it: A cutting-edge ramen joint on the outskirts of the Blue Dome District.
Why go: At Jinya Ramen Bar, prepare to be impressed by the ultra-flavorful menu and variety of dishes: there are overflowing rice bowls and tapas-style small plates, in addition to steaming bowls of ramen with handmade noodles. You can't go wrong with anything on the menu at Jinya, but the tonkutsu black, built with pork bones that have been boiled for over ten hours, is a particularly yummy treat.
Price: Average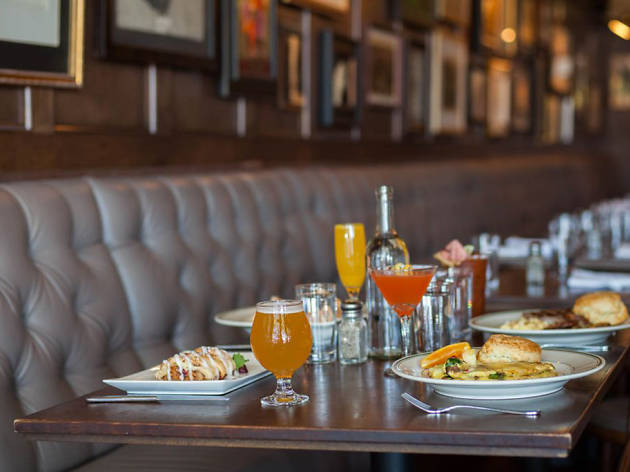 Photograph: Courtesy Yelp/The Tavern
What is it: A classic neighborhood pub in the Brady Arts District featuring upscale comfort food and plenty of craft cocktails.
Why go: This gem offers a fantastic menu that includes scrumptious entrées like cauliflower Bolognese, pan seared ruby trout and the prairie creek farms BBQ pork chop, which comes with yukon mash and crispy cornmeal long beans. For a special late-night treat, order the Tavern Burger for half-price after 9pm.
Price: Average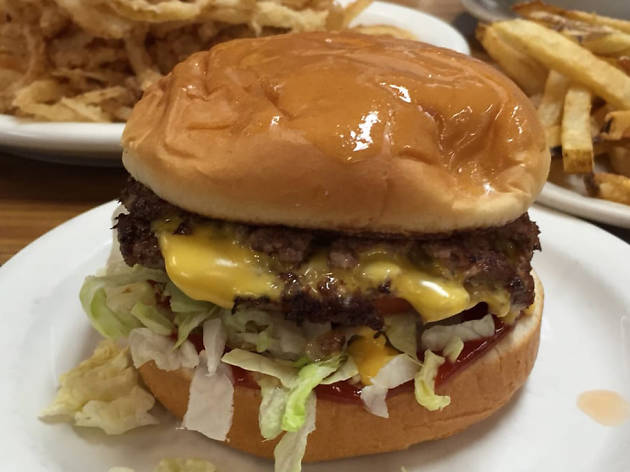 Photograph: Courtesy Yelp/Vivi T.
What is it: One of the oldest burger joints in town, Brownie's is a veritable Tulsa icon that quite possibly serves the tastiest hamburgers… in America. Yes, we're sure.
Why go: Known for their house-made root beer and amazing homemade pies, in addition to their burgers, Brownie's has an appropriately simple, and very tasty, menu. Take a seat in the plush, pink chairs at the counter and instantly feel like you've stepped back in time.
Price: Bargain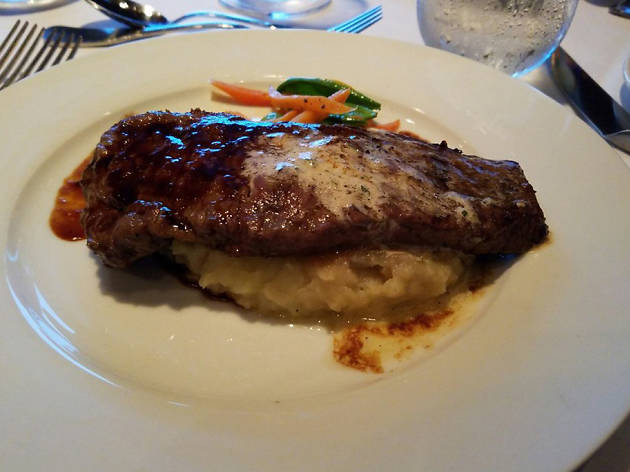 Photograph: Courtesy Yelp/Katie D.
What is it: For three decades, this fine-dining spot in Utica Square has crafted spectacular, award-winning recipes that Tulsans adore.
Why go: Since its inception in 1983, the Polo Grill has attracted nationwide attention for its exquisite menu offerings, impressive wine list and elegant yet warm atmosphere. The menu does change seasonally, though some sample entrées include Colorado lamb rack, French breast of chicken and chef salmon. Just be sure to reserve a table way in advance.
Price: Pricey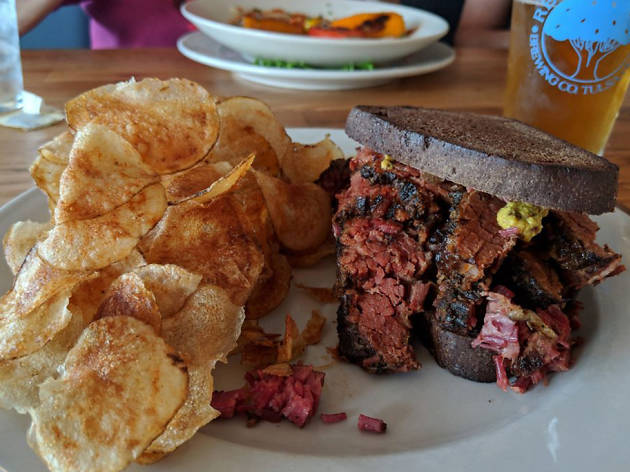 Photograph: Courtesy Yelp/Jeff H.
What is it: Located on historic Route 66, this lovely eatery and bar serves an enticing mix of Jewish, German and French-Canadian inspired fare.
Why go: Honoring classic deli traditions, Jane's offers both dine-in service and to-go options, and is also home to a small gourmet market. The pastrami, in particular, is a culinary feat worth traveling hundreds of miles for: Dane Tannehill, the owner of Jane's, spends two weeks soaking the brisket in brine, cold-smoking it and braising it in homemade veggie broth. Talk about deliciousness.
Price: Average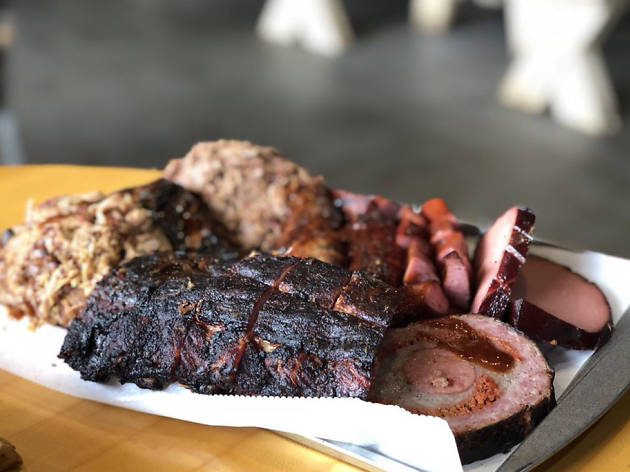 Photograph: Courtesy Yelp/Brian M.
What is it: The best BBQ in the city, and maybe the state, opened back in 2011 and has firmly secured its place on the national culinary stage, showcasing some of the silkiest and most succulent barbecue to ever hit the area.
Why go: Though there are two locations in town, the one on South Boston Avenue (the original location, which also doubles as a butcher shop) is the classic choice. At Burn Company BBQ, you can taste the creators' love and passion for smoked meat in every single bite. Yum.
Price: Average
Discover Time Out Market: the best of the city under one roof
Planning a trip to Tulsa?
Oklahoma's second-biggest city is full of surprises. During the 1920s, Tulsa was flush with oil money—skyscrapers sprinted up at the speed of light, Art Deco was all the rage, new restaurants abounded and citizens glorified the city's cultural scene.