You've done the bougie hotels, the rogue Airbnbs, the camping. You've done the hostels, complete with man with guitar playing a neverending version of 'Wonderwall'. Well, dear reader, we might just have something better for you. To mix things up a little, y'know?
How about spending the night in a converted chapel, slap bang in the middle of the Welsh Valleys? The eighteenth-century Gothic chapel is just near the River Wye in Brecon Beacons, so you'll basically feel like you've stepped into a period drama.
It certainly looks like a chapel from the outside, what with all the turrets and the huge gate and gravel pathway leading to the front door. But inside is where the magic really happens.
Though it's been renovated, it's certainly still got some of that Gothic charm. Think huge arched windows and super high ceilings, but without, er, 30 people showing up for Sunday Service. And then imagine it with homely comforts, like a TV, book nook, pictures lining the walls and some seriously quirky wallpaper.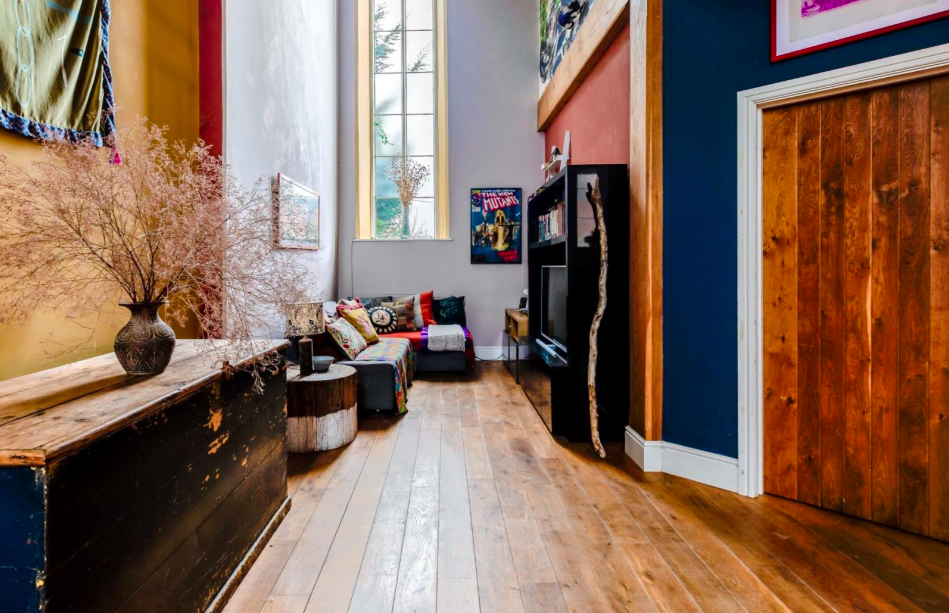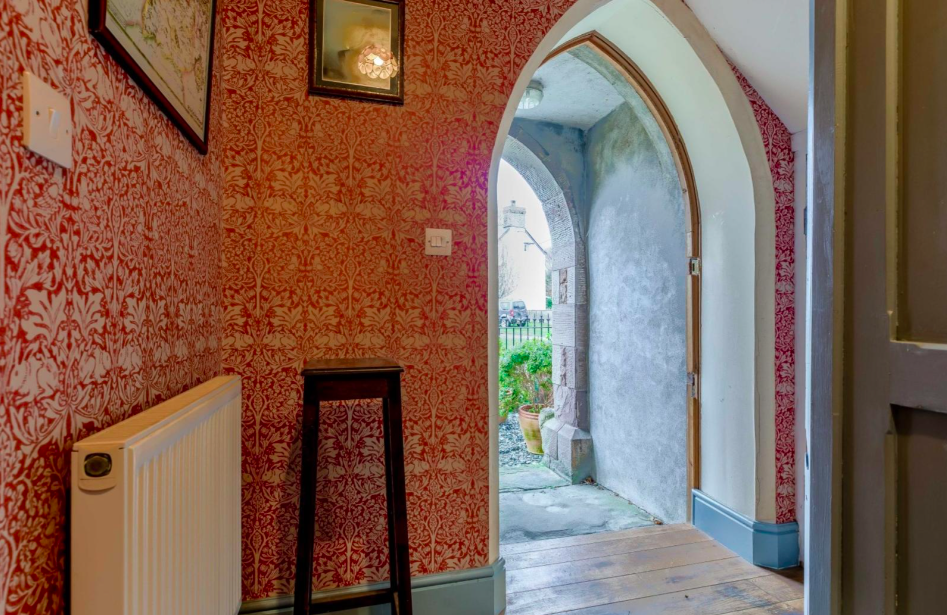 And for those of us cooped up in cities, it doesn't hurt that the surrounding area is seriously nice too. Named the 'Chapel On The Green', this place is surrounded by a hell of a lot of green space, as well as the Bont, which is perfect for wild swimming.
Stroll a little further and you'll find cute and cosy pubs, or more wilderness at the Begwyns. Or hop in a canoe on the River Wye, and drift four miles to Hay, where you can sample some cracking cafés and bookshops.
This place sleeps eight, so grab all your pals and plan that next getaway. Oh, and dogs are welcome. Prices vary depending on the time of year, but it starts at about £1,000 per night. The chapel is managed by Brecon Beacons holiday cottages, and you can find out more here.
ICYMI: this lush countryside estate that once, maybe, belonged to Shakespeare is now on the market.
Plus: this spectacular technicolour artwork has just popped up on Hadrian's Wall.