Fancy living like a king? This octagon-shaped house isn't just quirky as hell, it's attached to a castle – and is surprisingly affordable, too.
The property is on the Dalnair Castle Estate in Stirlingshire, Scotland. It used to be the castle's gate house, but has now been renovated as a family home. The house has four bedrooms, with timber-framed windows and a slate roof, and is surrounded by private grounds.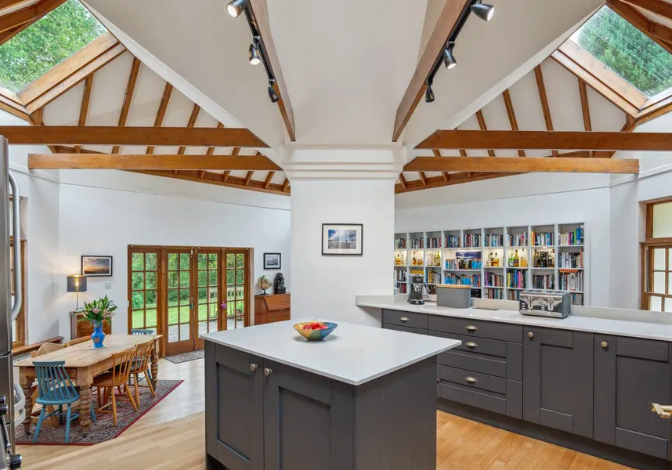 The octagonal room features a kitchen, living room and dining space, and downstairs you'll find the bedrooms and another sitting room. Oh, and did we mention there's a hot tub? It's found out in the garden and is covered with fairy lights. But perhaps the best thing about the place is the fact it costs £485,000 – less than your average flat in London. And those aren't often octagonal, are they?
There's apparently also going to be another detached cottage in the garden (planning permission has just been granted). That one is going to become a holiday let.
Interested to take a look around? You can find out more about the property here.