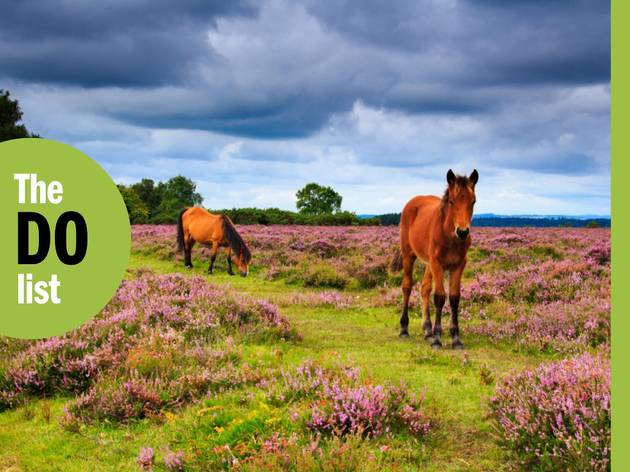 The 10 best things to do in the New Forest
From a day's riding through ancient woodland to some properly exquisite food and drink, here's our guide to the best things to do in the New Forest
Taking in a huge swathe of open heathland and ancient forest in England's south-east, the New Forest is the ultimate escape for weary city-dwellers. Encompassing parts of Hampshire, east Dorset and Wiltshire, the area's beautiful scenery makes it particularly popular with outdoorsy types, with the chance to try out horse riding or paddle boarding – or simply enjoy a long hike or bike ride. Looking for holiday inspo? Here's our pick of the very best things to do in the New Forest right now.
In the area for a mere 24 hours? Check out our guide to the perfect day in the New Forest.
Done something on this list and loved it? Share it with the hashtag #TimeOutDoList and tag @TimeOutEverywhere. Find out more about how Time Out selects the very best things to do all over the world.
Best things to do in the New Forest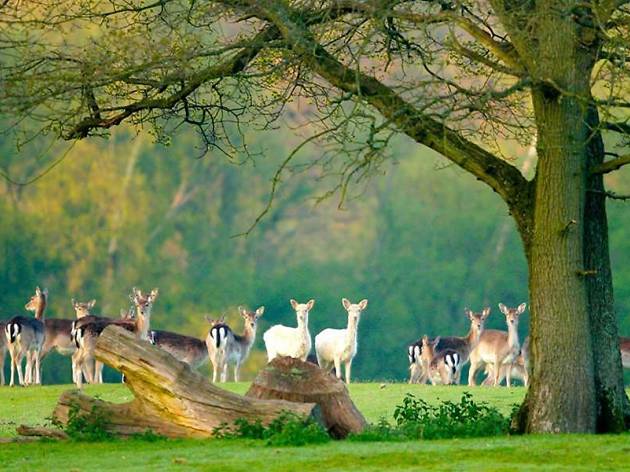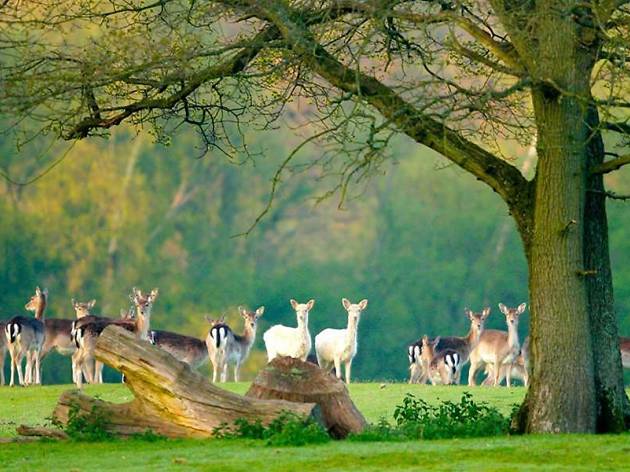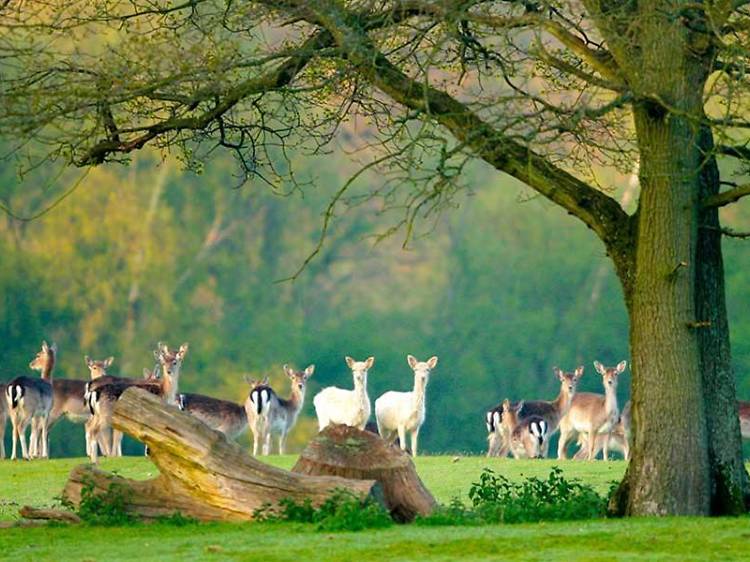 1. New Forest National Park
Where is it? The heart and pretty much the entirety of the New Forest area.

What is it? Best known for its heathland, forest trails and native ponies, New Forest National Park covers parts of Wiltshire, Dorset and Hampshire.

Why go? New Forest National Park is pretty much a paradise for nature lovers. Hike, cycle or horseback ride your way round hundreds of kilometres of glorious land. If you're after a spot of luxury stay at Limewood Hotel. With a spa, cookery school, and stylishly decked out cabin rooms, the hotel is only a short stroll from the river Test, where guests can try their hand at fly-fishing. Don't miss Bolderwood at the very heart of the New Forest – the Deer Sanctuary is the main attraction, but there's a scenic designated picnic area too, so bring some sandwiches.
Where is it? South Hampshire.

What is it? A pretty village, the National Motor Museum and the privately-owned Beaulieu River (formerly known as the River Exe), which is broadly considered one of the most beautiful marinas on the south coast.

Why go? Beaulieu is a beaut. Family days out don't get much better than the National Motor Museum, with its famous cars, pretty grounds, monorail and interactive play areas. Hang around to see the river (owned by Lord Montagu of Beaulieu), which runs through the centre of the New Forest, and is peaceful enough to navigate by canoe. Located on the banks of the river, New Forest Activities canoe base will get you started, with open 'Canadian Style' canoes and lessons starting from £25. If you get peckish, there are a few nearby dining options to choose from, including a Gourmet Rivière foodie pop up on the river bank. Captain's Cabin Tea Rooms provides a decent afternoon tea, light lunches and hot and cold snacks.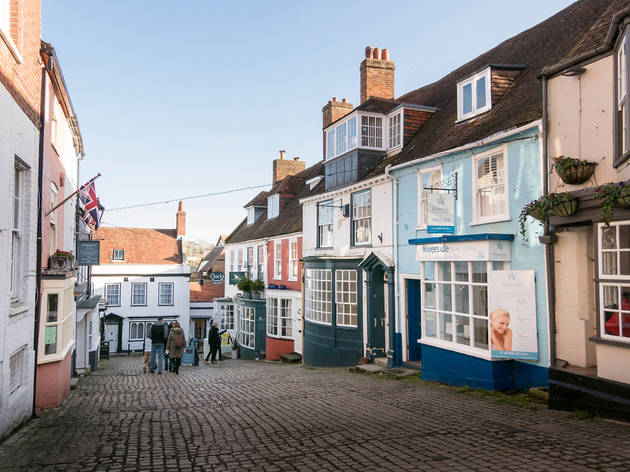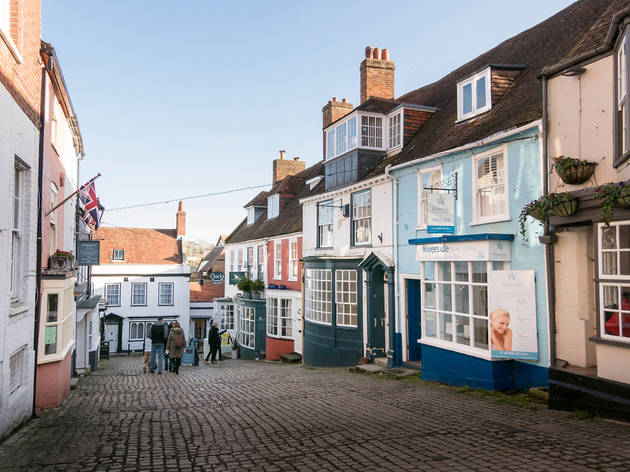 Photograph: Sue Martin/Shutterstock.com
Where is it? Right on the Solent, facing the Isle of Wight across the water.
What is it? A Georgian sailing town with cobbled streets and proper salty pubs.
Why go? Lymington's a refined seaside town with postcard-perfect high streets – but the boat-filled harbour is the main attraction. Get out on the water with one of the town's sailing experiences, join a chartered fishing excursion or just watch the world go by with a pint from one of the wonky-fronted old pubs. Go in August and you might catch Lymington Seafood Festival – or swing by Apple Court Garden & Nursery for a cup of tea and slice of cake in the sun. With an exquisite Japanese garden and tropical borders, the nursery is worth a look for those interested in picking up particularly unusual plants.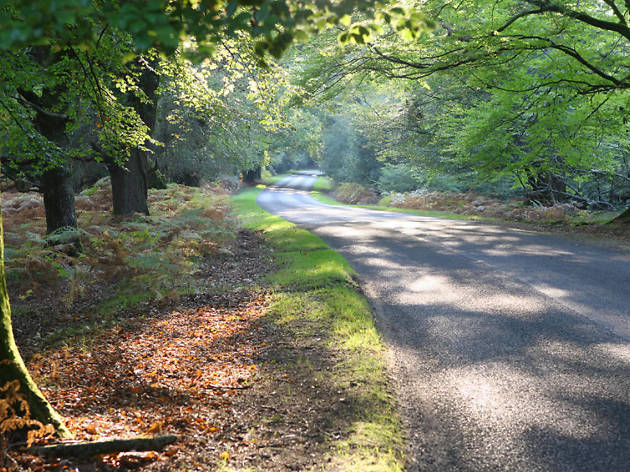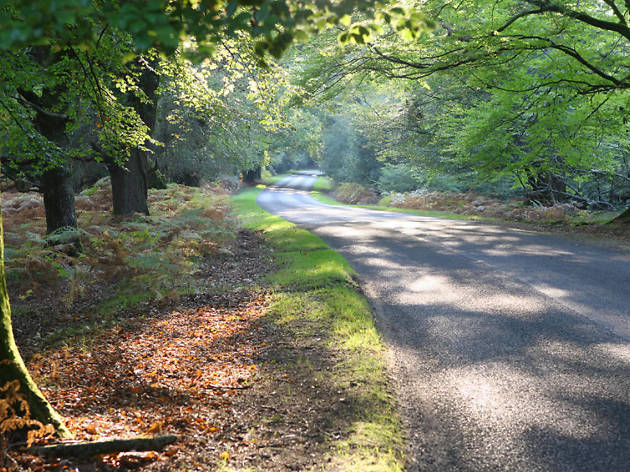 Where is it? In the middle of the New Forest National Park.

What is it? Brockenhurst is the most populated village in the New Forest, Hampshire.

Why go? Brockenhurst is one beautiful, rural spot. You won't be surprised to find ponies, deer – even the odd donkey or cow – roaming the streets of Brockenhurst. Set up camp at thriving local hotel The Pig, which is home to a gorgeous kitchen garden, smoke house, wild flower meadow orchard, chickens and a paddock of, well, pigs. There are even spa treatment rooms, housed in a former potting shed and shepherds hut – and the restaurant serves the sort of uncomplicated British home cooking that always goes down well. Antique hunters should look out for collector's fairs at nearby Brockenhurst Village Hall.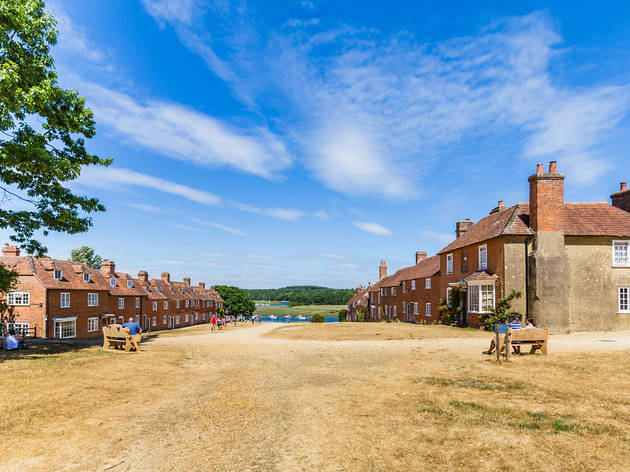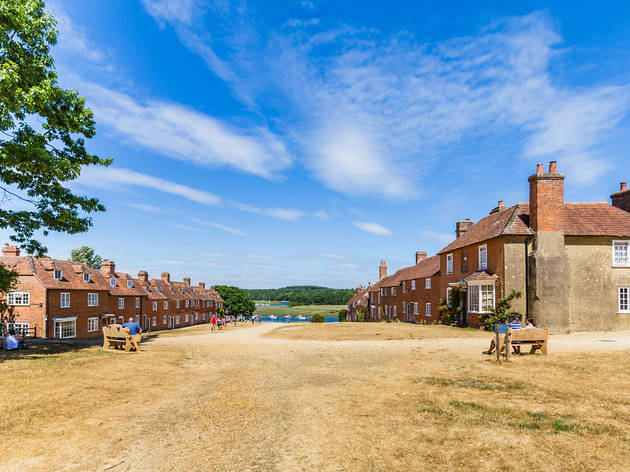 Photograph: Shutterstock
Where is it? On the banks of the Beaulieu River.
What is it? The eighteenth-century naval village where Nelson's fleet was built.
Why go? To travel back in time: Buckler's Hard is preserved exactly as it was more than 200 years ago. With its own Maritime Museum and a series of period homes, there's loads and loads to learn about as you wander. And the Beaulieu setting is properly idyllic too.
Where is it? Milford on Sea.

What is it? An artillery fortress established by Henry VIII in the 1500s.

Why go? Used as a prison for seventeenth-century captives, Hurst Castle was completed in 1544 under the reign of Henry VIII. It was deemed the ideal location to defend the western approach to the Solent (the strait separating the Isle of Wight from mainland England). Modernised during the Napoleonic wars, and again in the 1870s, it is now open to the public (managed by English Heritage). The castle sits on a shingle spit that extends 1.5 miles from Milford on Sea, and the end is less than a mile from the Isle of Wight. Enjoy the views from the top of the castle, or hire a boat from the Hurst Marine Fleet.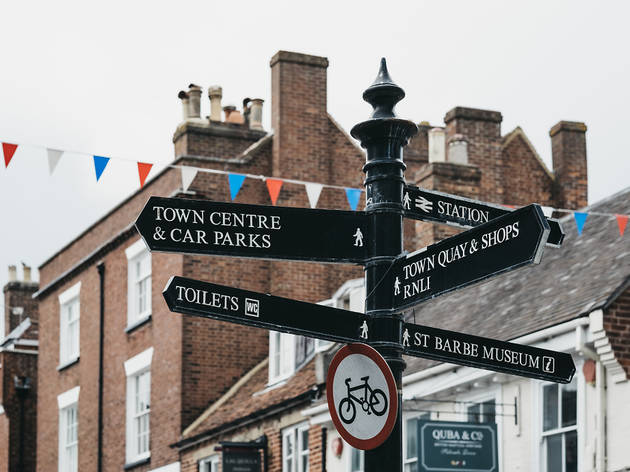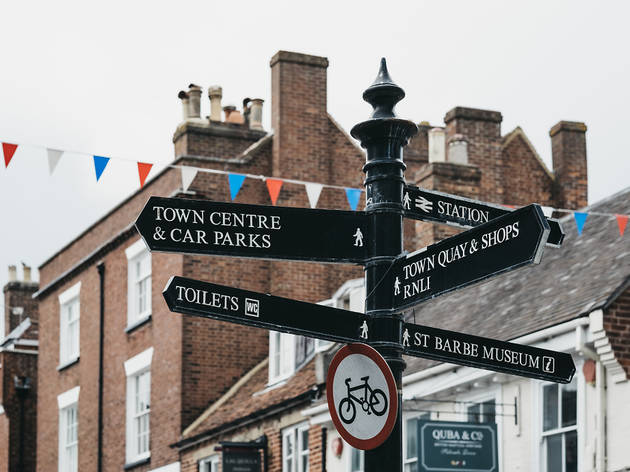 Photograph: Alena Veasey / Shutterstock.com
7. St Barbe Museum and Gallery
Where is it? Right in the middle of Lymington.
What is it? An excellent museum and gallery showcasing historic artefacts.
Why go? This museum in Lymington has won plaudits for its fascinating displays which detail the history of the town and the wider New Forest. Its top-notch rotating exhibitions mean there's always something original on show – no matter what time of year you visit.
Gavin Clinton
Where is it? Between Beaulieu and The Solent.

What is it? A 200 acre informal woodland garden in Hampshire.

Why go? With two spectacularly pretty designated picnic areas – and a tearoom in which you can grab a locally-made ice cream – Exbury Gardens is ideal for a wholesome family day out. Adventure trails are devised for kids of all ages, but the real star attraction is the Exbury Steam Railway. A 20-minute journey carries visitors across the pond in Summer Lane Garden, along the top of the rock gardens, and into the beautiful American Garden.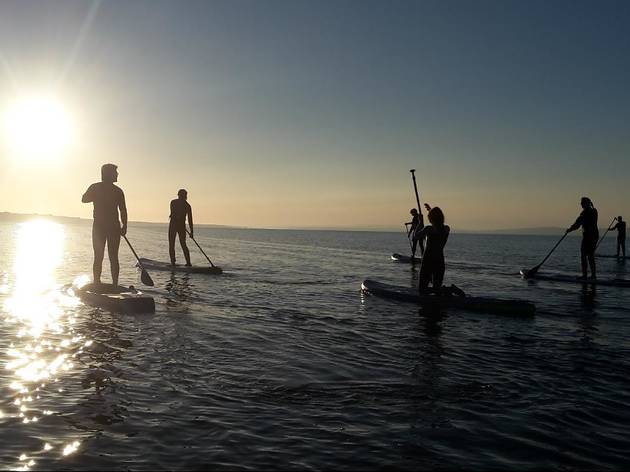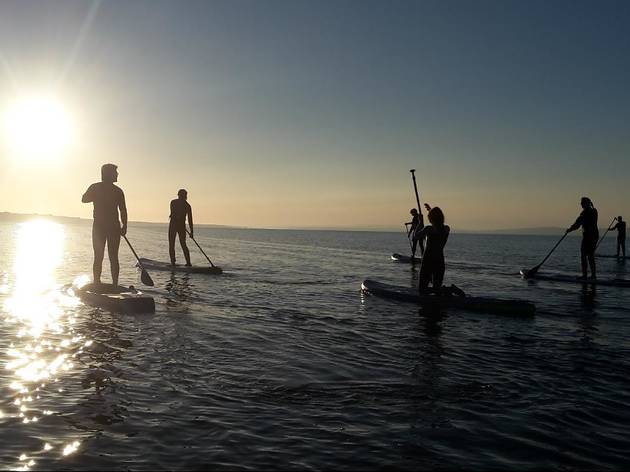 9. New Forest Paddle Sport Company
Where is it? Milford on Sea.

What is it? Fancy soaking up a bit of New Forest scenery from the water? Try paddleboarding.

Why go? Based in beautiful Milford on Sea, The New Forest Paddle Sport Company offers up the chance to explore the New Forest coastline and salt marshes of Keyhaven from the water. They even provide extra-special options, like a post paddleboarding sunset picnic. With views of Hurst Castle and the Isle of Wight, it sure is a fun way to burn a few calories. Calories you can swiftly replace at nearby, award-winning fishmongers and restaurant Verveine, where seafood is served the best way - super-fresh and super-simple.
10. Burley Villa School of Riding
Where is it? New Milton.

What is it? Burley Villa offers both English and Western-style horse riding trails around the New Forest.

Why go? Ever fancied yourself as something of a buckaroo? Live your Western fantasy without leaving the country at Burley Villa. Their 'Paint' and Appaloosa horses in full Western turnout are quite the sight trekking through the wooded enclosures, rippling streams and open plains of the New Forest National Park. Who needs those sweeping American deserts and canyons, anyway? The school provides an optional barbecue too, and yes, Cowboy Beans are on the menu. If that's not your thing, super-popular Ferndene Farm Shop is nearby and stocks grass fed beef, sausages, fruit, veg and their own free range eggs. It's a good pit stop if you've got a taste for the outdoors and decide to try out a fishing trip in nearby Orchard Lakes.
Exploring more of England?
Over half of Dorset has been designated as Areas of Outstanding Natural Beauty
From pretty pebble beaches to forests full of wild ponies
This pretty city is often voted among the best places to live in the UK
Best selling Time Out Offers