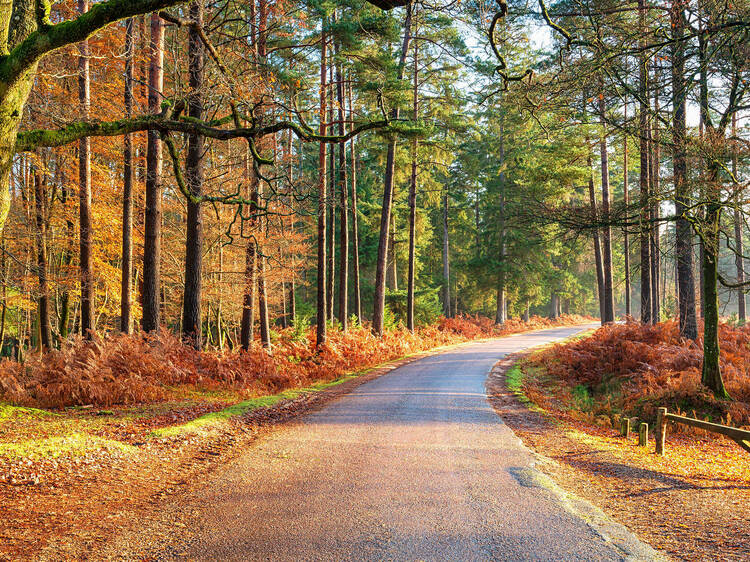 Photograph: Shutterstock
1.

New Forest National Park
Where is it? Almost the whole of the New Forest area, covering parts of Hampshire, Dorset and Wiltshire.

What is it? Exactly what you're here for. A magnificent, beautiful park of hiking trails, ponies and light poking through trees.

Why go? New Forest National Park is a bit like stumbling into paradise. Get lost in the forest and eventually settle down to have a picnic, and you'll most likely spot deer, horses and a ton of rare birds. And if you're looking to splash out a bit, definitely stay at Limewood Hotel, which has its own cookery school and spa, and some incredibly luxurious cabin rooms. The River Test is just around the corner, so you can have a go at fly-fishing, but the deer sanctuary at Bolderwood in the heart of the New Forest is the main attraction.