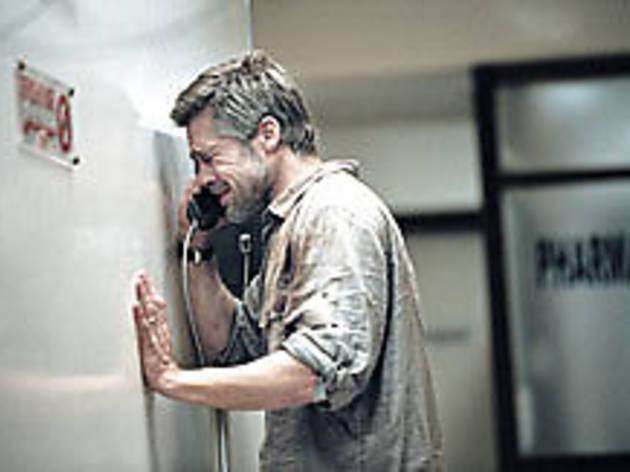 Time Out says
Alejandro Gonzlez Irritu's latest sprawling, dispersed art-film blockbuster prompts a question: Does he just not know how to tell a story? Like Amores Perros and 21 Grams only on a global scale, Babel festoons jumbled, not-quite-concurrent narratives with jarring jump cuts and aural punctuation to imply existential gravity. Implying isn't achieving, though, and the format's grown gimmicky. The movie's main threads intersect a well-off, grieving Yank couple (Pitt and Blanchett) vacationing in Morocco; their kids' undocumented-immigrant nanny (Barraza), who reluctantly takes the youngsters to Mexico; and, least plausibly, a deaf, randy Tokyo teenager (Kikuchi) given to sparring with her estranged father (Yakusho). Each group experiences a life-and-death dilemma precipitated by some essential lapse in communication.
Irritu's masterful rhythm and unmistakable visual imprint (hugely abetted by cinematographer Rodrigo Prieto) are in full force, but the pivotal, seemingly insignificant moments of intimacy in Guillermo Arriaga's underdeveloped screenplay are drowned out by the stylistic bombast. This may be consistent with the film's theme of the elusiveness of contact, but the disparity leads to unflattering conclusions: Is the lesson here that white people should steer clear of nonwhite (read: dangerous) countries? Or that middle-class folks make crummy parents? Or that underage Japanese girls are anxious to get naked? There are flashes of the temporal poetry Babel strives for, especially in the parallel cathartic clinches shared by the disparate protagonists (with Cate on a piss pot, no less), but it's clear that Irritu has joined the ranks of once-interesting directors in dire need of broadening their range. (Opens Fri; Click here for venues.) — Mark Holcomb
Details
Release details
Cast and crew
Rating Breakdown
5 star:

1

4 star:

0

3 star:

0

2 star:

0

1 star:

0
I was mesmerised by the beauty and humanity of this film. It is now one of my all time favourites, which, given this lack lustre and off-target review, begs one single question. Does Mark Holcomb not know what a good film is?