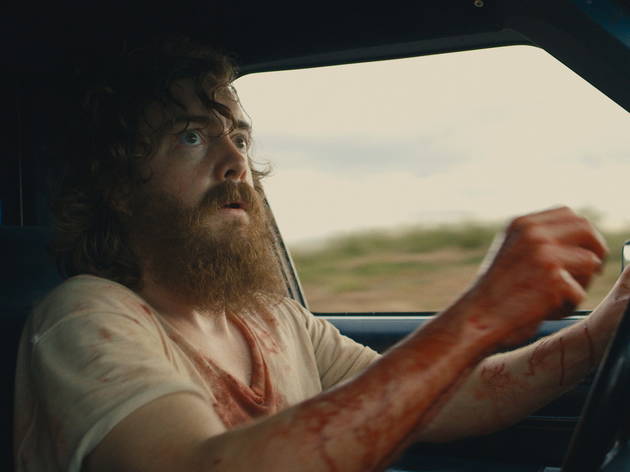 It's one heck of an intro: Dwight (Macon Blair), a scruffy, bearded homeless man, receives word that a certain inmate has been granted early parole. Firing up the car he's been sleeping in for the past six years, Dwight heads to the jail, follows the man to a bar, corners him in the bathroom and…bam.
Where to go from that tight, unflinching first act? This is the question that writer-director Jeremy Saulnier never really answers. Somewhat inevitably, Dwight finds himself facing an entire family of white-trash psychos, hauling in old high-school buddy Ben (Devin Ratray, or Buzz from Home Alone for those with long memories) as backup. But as the bodies pile up and the plot circles around on itself, that beautifully constructed web of suspense begins to dissipate.
Blue Ruin is crisply photographed and powerfully acted, and packs a fistful of nasty surprises. But it can't quite decide if it wants to be a full-throttle redneck revenge flick or something closer to the likes of Winter's Bone, a more thoughtful slice of indie drama. Attempts at emotional depth fail to convince—Blair's underdog demeanor may keep us rooting for him, but there's not a great deal more to his character. The result is a film that starts with a bang and ends with a shrug, but keeps us entertained throughout.
Release details
| | |
| --- | --- |
| Rated: | R |
| Release date: | Friday April 25 2014 |
| Duration: | 90 mins |
Cast and crew
Director:
Jeremy Saulnier
Screenwriter:
Jeremy Saulnier
Cast:
Devin Ratray
Macon Blair
Amy Hargreaves