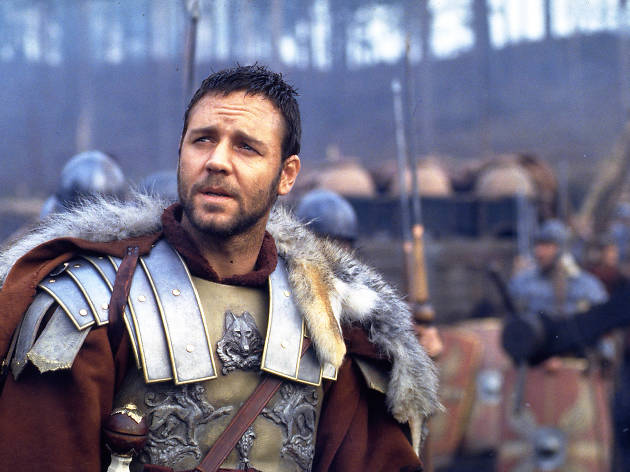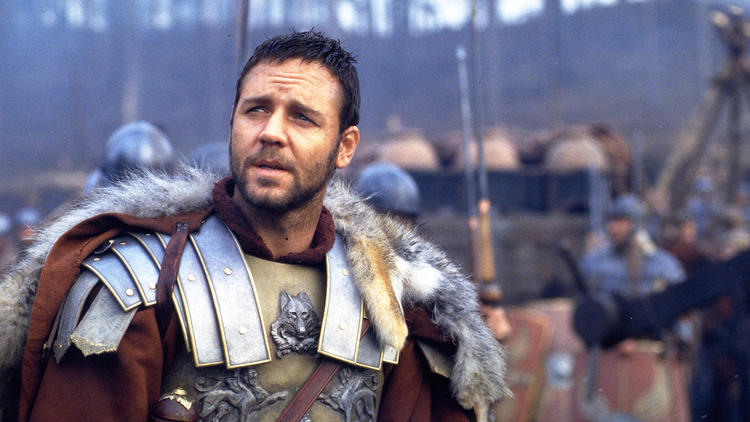 The late second century: the Roman army is fighting Germania, but that's a small problem for general Maximus (Crowe), compared to his relations with the Imperial dynasty. Ailing Marcus Aurelius (Harris) would like his favourite soldier and confidant to take over and pass power to the Senate. His heir, however—the insecure Commodus (Phoenix)—feels miffed by the slight. Having ensured dad dies in his arms, the new Emperor exerts his murderous authority. But Maximus won't swear loyalty, and after a narrow escape, the enslaved ex-general, bent on vengeance, gets a chance to return to Rome as a gladiator. Scott's sword and sandal spectacular is a bloody good yarn, packed with epic pomp and pageantry, dastardly plots, massed action and forthright, fundamental emotions. That said, for all the efforts to suggest authenticity, it stays true to peplum tradition, not only in its age old clichés, but in saying as much about our era as that in which it's set. The implausibly efficient carnage of the opening battle evokes post-'Nam war movies; Maximus' improbably swift, deep bonding with an African slave lends a whiff of PC historicity; Commodus's vices arise from poor parental care. Still, the cast is strong (notably Nielsen as Commodus's vacillating sister, and the late Oliver Reed, unusually endearing as a gladiator owner), the pacing lively, and the sets, swordplay and Scud catapults impressive.
Release details
Rated:
R
Release date:
Monday May 1 2000
Duration:
154 mins
Cast and crew
Director:
Ridley Scott
Screenwriter:
John Logan, David Franzoni, William Nicholson
Cast:
Derek Jacobi
David Hemmings
Joaquin Phoenix
Richard Harris
Ralf Moeller
Oliver Reed
Russell Crowe
Spencer Treat Clark
Djimon Hounsou
Connie Nielsen
David Schofield
John Shrapnel
Tomas Arana

Rating Breakdown
5 star:

3

4 star:

0

3 star:

0

2 star:

0

1 star:

0
One of my favorite movies ever.The story is amazing, a classic tale of a man cast down to the depths of society who through sheer willpower fights is way back to the top to take vengeance for himself and his family.The acting is incredible, and Oscar worthy.The action is fantastic and has you on the edge of your seat and then wincing and trying not to look away.The cinematography is jaw dropping (The first time they enter ancient Rome, you feel transported through time, and for the first time realize how great that city once was).All in all, a flawless cinematic experience.
As the best movie of all time, where do we begin… it starts with an amazing score by Hans Zimmer, but from there the action paired with a great storyline really takes it from there. Yes there are people that will argue 300 or similar was better, but Gladiator was the first (after Braveheart that is). It comprises amazing acting from Russell Crowe which is highly deserving of multiple awards! If you're looking for a movie that will not only move you, but leave you satisfied this is it. If you're looking for a movie that will wow you, this is it. If you're looking for a movie, period, this is it!