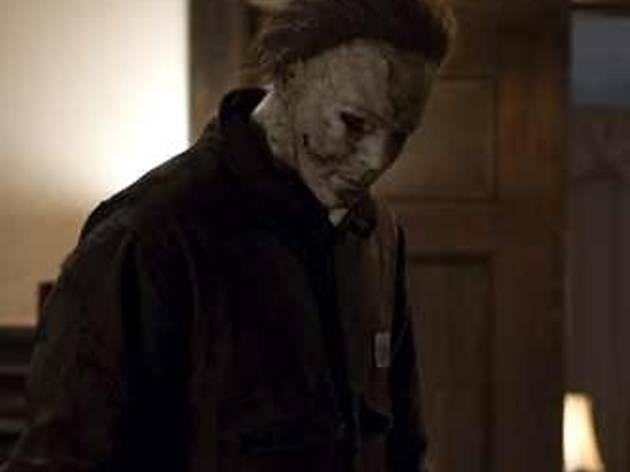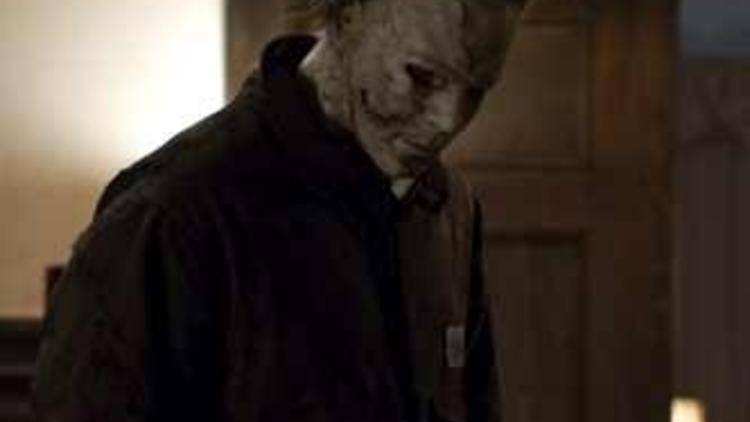 Rob Zombie has threatened greatness before, particularly in the last ten minutes of The Devil's Rejects, a bit of blue-skied wanderlust that owed more to Easy Rider than any kind of rejection, devilish or otherwise. For a rocker whose music borders on the robotic, Zombie has a mysterious affinity for the chicken-fried South of the 1970s. This makes him a grungy, uncommonly authentic horror director; the prospect of him colliding with John Carpenter's cool, geometric Halloween created just enough friction to make the dare seem sexy.
Alas, the fawning adjective Zombian will have to wait. As if spooked by the long shadow of suburban killer Michael Myers, the director has all but dropped his organic camera style (extensive reshoots have been rumored), resulting in exactly the kind of bland, scareless remake the fans were fearing. Essentially, the problem is a matter of showing versus telling. What John Carpenter could achieve in a single Steadicam shot, Zombie extends into an absurdly overwrought first act, set in autumnal 1976 and filled with gratuitous Kiss references and more Daddy-doesn't-love-me psychology than is remotely necessary. Why do such backstories equal scary in the minds of remakers? They never are.
The movie gets progressively more arbitrary—a pointless Danny Trejo cameo, a few mental-institution gougings, etc.—and a truly frightening thought emerges. Where's Laurie? The shrewd high-schooler immortalized by Jamie Lee Curtis appears almost an hour in, and she's a helpless screamer (Taylor-Compton). That's not just a sin against horror history, it's a full-scale regression.
Release details
Rated:
R
Release date:
Friday August 31 2007
Duration:
110 mins
Cast and crew
Director:
Rob Zombie
Screenwriter:
Rob Zombie
Cast:
Malcolm McDowell
Scout Taylor-Compton
Brad Dourif
Daeg Faerch
Sheri Moon
William Forsythe
Danielle Harris
Kristina Klebe
Udo Kier
Danny Trejo
Clint Howard
Tyler Mane