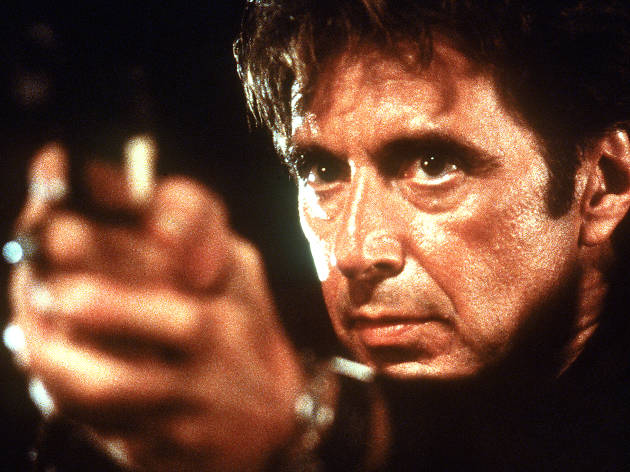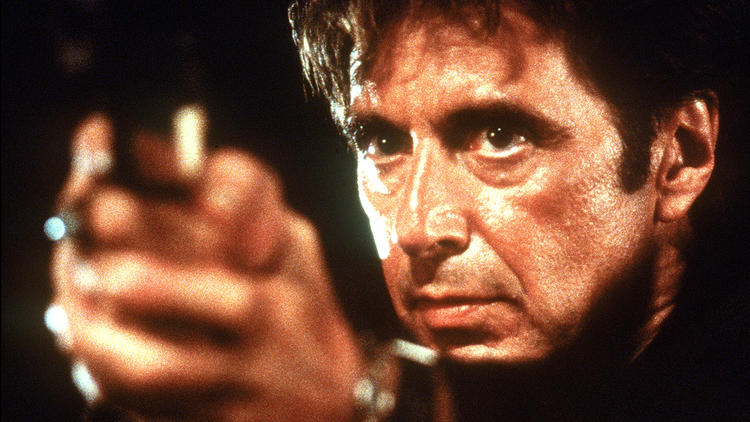 Investigating a bold armed robbery which has left three security guards dead, LA cop Vincent Hanna (Pacino), whose devotion to work is threatening his third marriage, follows a trail that leads him to suspect a gang of thieves headed by Neil McCauley (De Niro). Trouble is, McCauley's cunning is at least equal to Hanna's, and that makes him a hard man to nail. Still, unknown to Hanna, McCauley's gang have their own troubles: one of their number is a volatile psychopath, while the businessman whose bonds they've stolen is not above some rough stuff himself. Such a synopsis barely scratches the surface of Mann's masterly crime epic. Painstakingly detailed, with enough characters, subplots and telling nuances to fill out half a dozen conventional thrillers, this is simply the best American crime movie - and indeed, one of the finest movies, period - in over a decade. The action scenes are better than anything produced by John Woo or Quentin Tarantino; the characterisation has a depth most American film-makers only dream of; the use of location, decor and music is inspired; Dante Spinotti's camerawork is superb; and the large, imaginatively chosen cast gives terrific support to the two leads, both back on glorious form.
Release details
| | |
| --- | --- |
| Rated: | R |
| Duration: | 0 mins |
Cast and crew
Director:
Michael Mann
Screenwriter:
Michael Mann
Cast:
Robert De Niro
Al Pacino
Val Kilmer
Jon Voight
Amy Brenneman
Wes Studi
Dennis Haysbert
Tom Sizemore
Mykelti Wiliamson

Rating Breakdown
5 star:

0

4 star:

1

3 star:

0

2 star:

0

1 star:

0
Probably my favorite heist movie of all time. The cast is unreal with Deniro, Pacino, Kilmer, Sizemore, just to name a few. It seems every other bank robbery movie is compared to this in one way or another. After the initial heist of the armored car, it does slow down slightly for the next hour or so. But the scene in which they rob the bank and have the shootout with the police is absolutely unreal. I watch more modern heist movies like the Town (which I also enjoyed) and am instantly reminded of this scene. Plus when we finally get to have Deniro and Pacino sit down together in the coffee shop, it's amazing. Definitely would recommend to those who haven't seen this before.