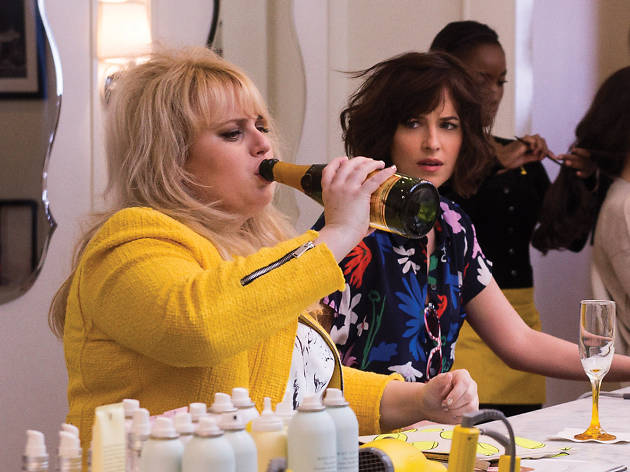 Time Out says
As we've seen with #OscarsSoWhite, Hollywood is slow to change. Right now, rom-coms are going cold-turkey off Jane Austen's 19th-century happy-ever-after plotlines and wrapping their heads around the brave new world of Lena Dunham.
As modern dating movies go, How to Be Single gets a lot right. A tale of four women in New York City, it's adapted from a novel by Sex and the City episode writer Liz Tuccillo. Dakota Johnson is basically the same pretty, quirky girl she played in Fifty Shades of Grey as graduate Alice, who splits with her college boyfriend to "spend time alone" and figure herself out.
Inducting Alice into singledom is hilarious Rebel Wilson (Pitch Perfect) as her crazy work friend, who has all kinds of theories about sex. A storyline with Alison Brie as marriage-obsessed Lucy tries a bit too hard. Ironically, the best subplot is a romance between Johnson's doctor sister (Leslie Mann) and a puppy-dog-adorable receptionist (Jake Lacy). Nothing here will blow you away—think of this one as taking baby steps away from what's formulaic.
Details
Release details
Rated:
R
Release date:
Friday February 12 2016
Duration:
110 mins
Cast and crew
Director:
Christian Ditter
Screenwriter:
Dana Fox, Abby Kohn, Marc Silverstein
Cast:
Dakota Johnson
Alison Brie
Leslie Mann
Rebel Wilson