If Beale Street Could Talk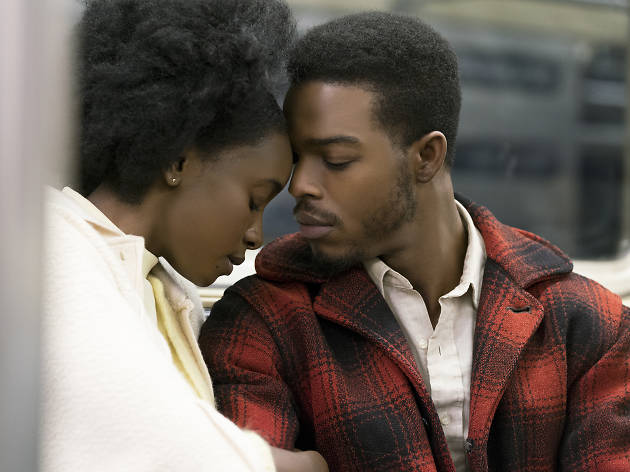 Time Out says
Barry Jenkins follows up Moonlight with more evidence that he's a painter of emotional landscapes with few equals.
"What I do is to read a story only once, and if I like the basic idea, I just forget all about the book and start to create cinema," said Alfred Hitchcock, explaining his technique for adapting novels. Writer-director Barry Jenkins, it's fair to say, has a different modus operandi: His adaptation of James Baldwin's If Beale Street Could Talk is so faithful to the original 1974 novel, they're practically joined at the hip. He channels all of Baldwin's lyricism and righteous anger into a story of love and injustice that burns with a gentle flame that occasionally blazes into a white heat. The resulting film is beautifully crafted and, despite what Hitch might say, definitely cinematic.
As with Moonlight, his Oscar-winning breakthrough, Jenkins moves seamlessly through time. When he introduces the central young couple—the newly pregnant Tish (newcomer KiKi Layne) and her beau, Fonny (Stephan James)—they're living in Harlem and already deeply in love; then he gives us glimpses of their shared childhood before we move forward to a more uncertain future. The majority of the film takes place in an early '70s in which Fonny has been flung into prison on trumped-up rape charges, thanks to a racist cop with a grudge. The plot, such as it is, has Tish's formidable mother (the terrific Regina King) leading the fight to solve his legal quandary.
If a great tenderness and a rare celebration of African-American family life fills the story's heart, its eyes glimmer with fire. When Fonny bumps into his old friend Daniel (Brian Tyree Henry), who is fresh from the slammer, he hears ghosts-of-prison-past warnings that become prophetic. "The white man has got to be the devil because he sure as hell ain't no man," spits Daniel as he clues in Fonny on just how thoroughly society is stacked against them.
The moment lingers. There's no message of racial reconciliation here, just the promise of more hardship ahead. With Jenkins's warm, humanist worldview in mind, you know love will triumph at the end of the road. But it'll be a hard journey.
Details
Release details
Rated:
R
Release date:
Friday December 14 2018
Duration:
119 mins
Cast and crew
Director:
Barry Jenkins
Screenwriter:
Barry Jenkins
Cast:
Kiki Layne
Regina King
Colman Domingo
Stephan James