Jimmy Carter Man from Plains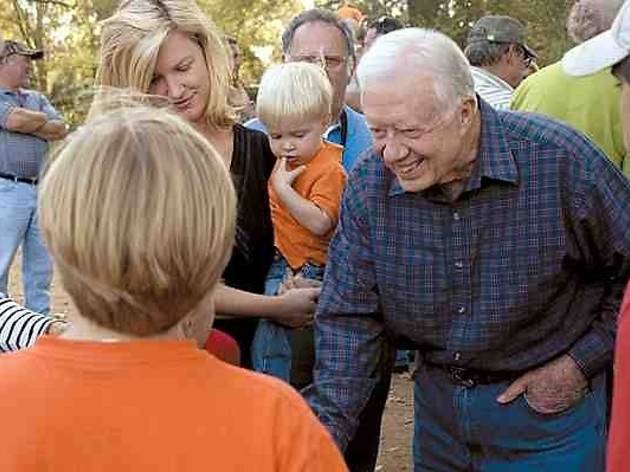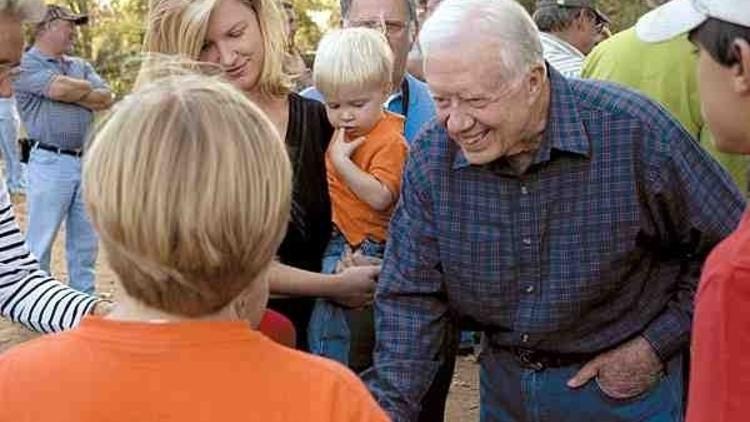 The 39th president of the United States, James Earl Carter Jr., has kept himself busy since he left public office in 1981: establishing the Carter Center; personally supervising various elections in Third World countries; volunteering to build homes with Habitat for Humanity; winning the Nobel Peace Prize in 2002; and writing a number of books. All are significant in Carter's legacy, though the first four get only passing mentions in Jonathan Demme's doc. The elder statesman's career as a man of letters, however, takes center stage, with cameras following Carter as he promotes his 2006 best-seller, Palestine Peace Not Apartheid. Not surprisingly, that last word in the title caused an uproar, and the film essentially trails the ex-Prez as he weathers accusations of equating the current Israeli government with the infamous regime in South Africa.
Since there are a few scenes of Carter's critics taking him to task—even Alan Dershowitz gets some screen time—Man from Plains doesn't technically qualify as a hagiography. But you have to wonder what exactly Demme is after here. Though Carter's controversial reference to past injustices is meant to spark conversation about an ongoing problem in the West Bank, the director's decision to focus solely on the minutiae of a press tour seems too narrow. If he's trying to look at how former Presidents remain relevant in current affairs, that's admirable and worthwhile. But that doesn't explain Demme's treatment of Carter's humanitarian work as mere background fodder while the book gets a free infomercial.
Release details
Rated:
PG
Duration:
0 mins
Cast and crew
Director:
Jonathan Demme
Screenwriter:
Jonathan Demme