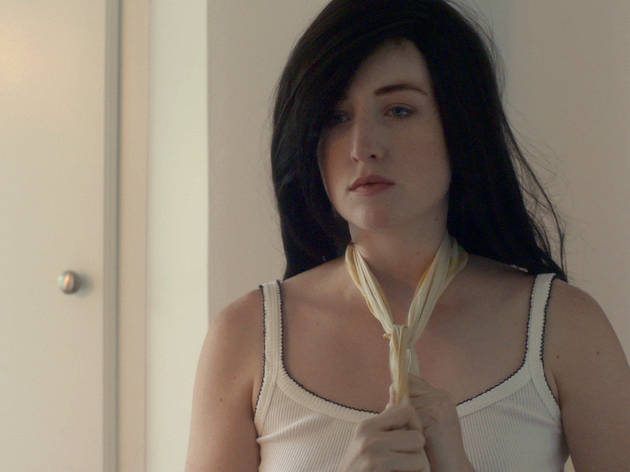 Time Out says
In this hypnotic doc-fiction hybrid, we follow actor Kate Lyn Sheil, who takes a deep plunge into the troubled life of a Florida news reporter.
A documentary Vertigo, Robert Greene's re-creation of a woman who fell to her inner demons—something of a ghost story—feels dangerous. It pokes the bear, then slaps it. Christine Chubbuck was a newscaster living in Sarasota, Florida, in the early '70s. Notoriously (the documentary gets this out of the way early), Chubbuck arrived at work on a July day in 1974 and shot herself in the head during a live broadcast. Her story, a scary piece of urban overload, has gained resonance since then.
Kate Lyn Sheil (House of Cards), an actor of great promise, heads down to the Sunshine State to dive into her research. An especially pale Manhattanite, she gets a spray tan. She tries on wigs. She swims out into the Gulf of Mexico, attempting to commune with something she only half understands. Chubbuck visited gun shops; so does Sheil.
But for all of her attention to detail, Sheil says she thinks she's failing. This isn't a straight documentary—part of what makes the film so suggestive is the idea that we're seeing a double performance pitted against our own prurient interests. There's Sheil's attempt to get into Chubbuck's skin, but also a sense that the actor might herself be fraying, pinned down by Greene's unflinching eye and the pressure of honoring a cryptic mystery—and to what end? A snuff film? It can't just be that. As for the movie's final scene, you won't witness something as confrontational all year: a yowl from beyond the grave. It's a small piece of revenge for a lost soul.
Follow Joshua Rothkopf on Twitter: @joshrothkopf
Details
Release details
Rated:
N/R
Release date:
Wednesday August 24 2016
Duration:
112 mins
Cast and crew
Director:
Robert Greene
Screenwriter:
Robert Greene
Cast:
Kate Lyn Sheil

Users say