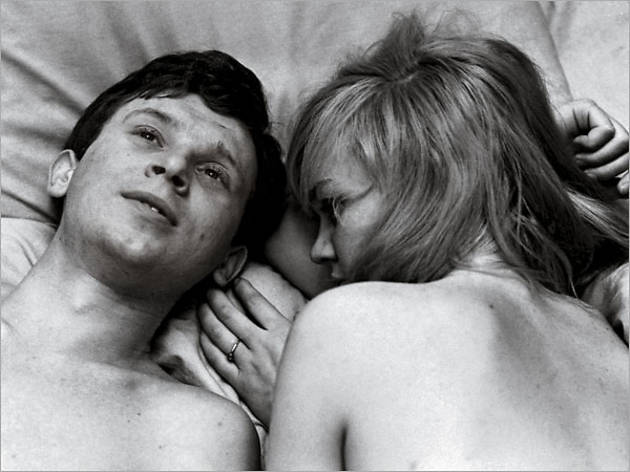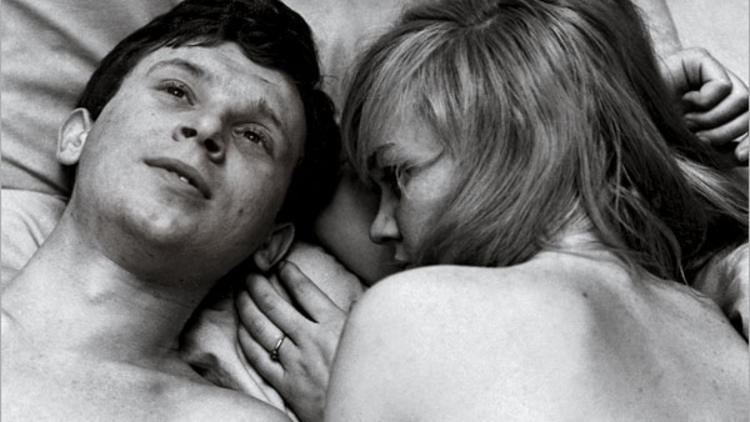 A graduate of Prague's state-sanctioned film school and part of a loose cinematic collective finding its voice in the mid-'60s, Milos Forman helped lead Czechoslovakia's cinematic vanguard into boldly politicized, highly personalized territory. (Those interested in delving deeper into his oeuvre should beeline to the Museum of Modern Art, where a two-week retro of Forman's work starts Thursday 14.) Though his neorealistic debut, Black Peter (1964), is considered the first official salvo of the Czech New Wave, Forman's second film would be the one to truly capture the moment, define the movement and pave the way for the country's entry into international art houses.
Like Italy's I Vitelloni and France's The Four Hundred Blows, Loves of a Blonde is both regionally representative and universal in its portrayal of generational restlessness. Unlike those earlier totems, however, this fresh, funny character piece about a flaxen-haired factory girl (Brejchová) takes place in a nation straining at the leash of its Communist patrons. Even lunkheaded government officials could pick up on the fact that the movie's digs at ineffectual bureaucrats and military horndogs doubled nicely as flipped birds to the powers that be.
At the center of this gentle satire stands Brejchová, whose wide-eyed, frog-mouthed face is the dictionary definition of beguilingly offbeat beauty. It's impossible to think of any actor who could have better embodied Blonde's bittersweet blend of heartbreak and humor; her look at the film's end, triumphant even as she returns to her daily grind, suggests both romantic conquest and a youth revolution in miniature.
Release details
| | |
| --- | --- |
| Rated: | NR |
| Release date: | Tuesday October 26 1965 |
| Duration: | 82 mins |
Cast and crew
Director:
Milos Forman
Screenwriter:
Milos Forman, Jaroslav Papousek, Ivan Passer
Cast:
Hana Brejchová
Vladimír Pucholt
Vladimír Mensík
Antonin Blazejovsky
Milada Jezkova
Josef Sebánek
Jana Novakova