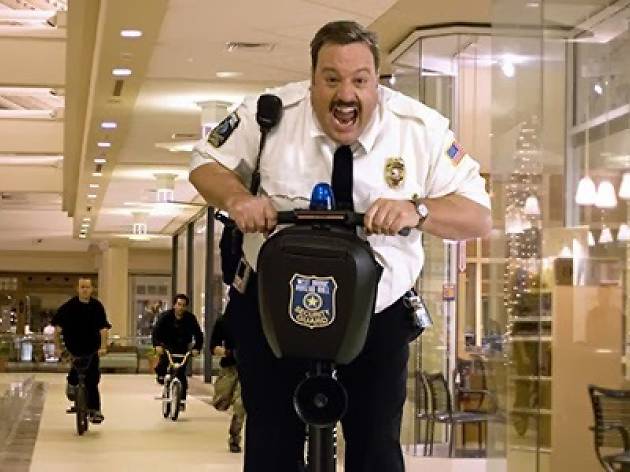 Cinema lovers, you should thank God for Kevin James. This oft-ridiculed screen giant is here to answer a question that has plagued hummankind for decades now: What would a film look like if every single person involved made as little effort as possible?
It's been six years since the inexplicably succesful Paul Blart: Mall Cop arrived, and our hero (James) is now in a rut. His wife has left him, his mother was flattened by a milk truck (just one in a series of oddly brutal sideswipes against elderly women) and his daughter Maya (Raini Rodriguez) is planning to leave home. When he gets an offer to attend a security officers' convention in Las Vegas, Paul jumps at the chance.
Given that it comes courtesy of Adam Sandler's production company Happy Madison—the good folks behind such comedy classics as You Don't Mess With the Zohan and Grown Ups 2—it's no surprise that Paul Blart: Mall Cop 2 is a lazy, witless, laugh-free experience. But even by those standards, this is a slog to sit through, so glacially paced that at times it achieves an almost Zen-like level of anticomedy. Expect the next film to consist solely of James silently piloting his Segway around in a white room for 90 minutes.
Release details
Rated:
PG
Release date:
Friday April 17 2015
Duration:
94 mins
Cast and crew
Director:
Andy Fickman
Screenwriter:
Nick Bakay, Kevin James
Cast:
Kevin James
Raini Rodriguez
Eduardo Verástegui