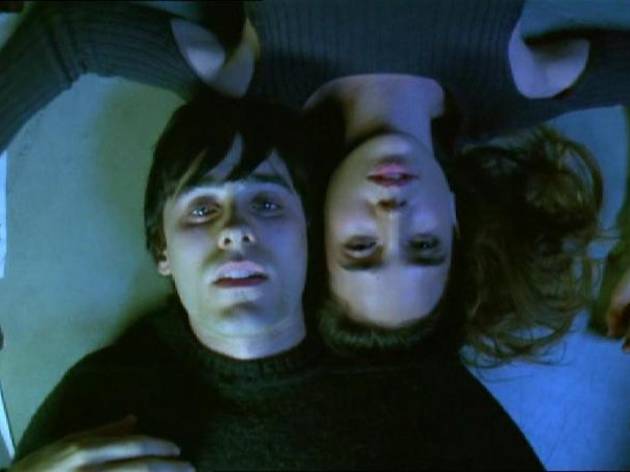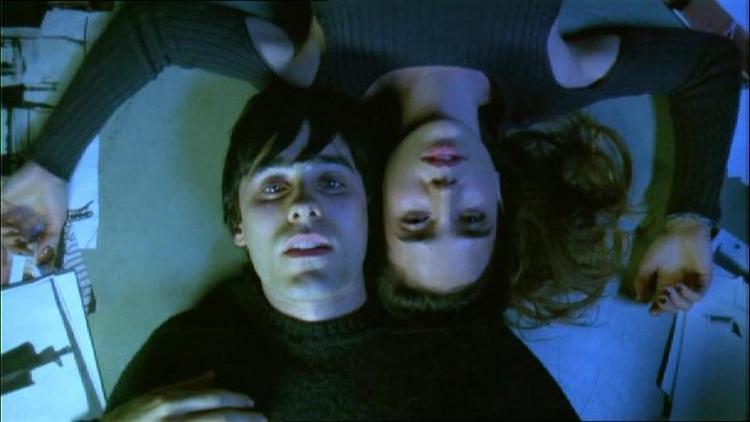 Refused a US censor's rating, this adaptation of Hubert Selby's 1978 novel is as visually experimental and thematically uncompromising as director Aronofsky's first feature Pi. A relentless sensory assault threatens to overwhelm the viewer, but the visceral images and frantic editing capture the euphoric "highs" and repetitive rituals of drug blighted lives, while drawing clear parallels between the characters' different forms of addiction. Aronofsky interweaves the tales of four Coney Island residents, each desperate to escape a dull existence. Burstyn gives a fearless, heartbreaking performance as Sara Goldfarb, a widow who shrugs off lethargy when promised an appearance on her favourite TV game show; but an amphetamine-based crash diet slowly disconnects her from reality. Her junkie son Harry (Leto) dreams of becoming a bigtime dealer with his friend Tyrone (Wayans). With the profits, Harry plans to open a clothes shop, based on his girlfriend Marion's designs. Burnished camerawork and ex-Pop Will Eat Itself head Mansell's part-punchy, part-elegiac score reinforce and counterpoint the increasingly nightmarish visuals.
Release details
Rated:
R
Release date:
Friday October 6 2000
Duration:
101 mins
Cast and crew
Director:
Darren Aronofsky
Screenwriter:
Hubert Selby Jr, Darren Aronofsky
Cast:
Marlon Wayans
Ellen Burstyn
Hubert Selby Jr
Jared Leto
Christopher McDonald
Jennifer Connelly
Louise Lasser

Rating Breakdown
5 star:

2

4 star:

0

3 star:

0

2 star:

0

1 star:

0
What a crazy as hell movie. Honestly can't say that I'd watch this one again but it's certainly an eye-opening view into addiction and how truly sad and twisted it can be.
Holy shit this movie… If you are raising a child you are worried has the impression that hard core drugs can only hurt the poor and disenfranchised, I don't think there's anything better you can do for him than sit him down and make him watch this movie.The journey that these people go on from casual users to straight up, "I'll do anything, I'll throw everything away for one hit" is haunting and the sadness you feel for them and their loved ones is real.In particular the mother's story arc is heartbreaking.It makes you realize why someone would resort to such means for joy, because they are so desperate for anything resembling happiness in their life, however brief.