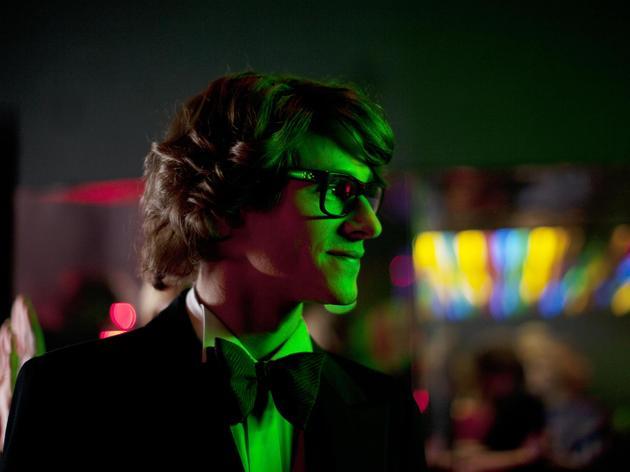 Time Out says
How many fashion designers does it take to change a lightbulb? According to this sometimes bold, always stylish but undisciplined French biopic, the fragile and otherworldly Yves Saint Laurent (Gaspard Ulliel, beefing up the legend's weedy reputation with plenty of chest shots) would happily wait in the dark for Pierre Bergé (Jérémie Renier), his partner in love and business, to come home and get the lights working. More to the point, how many filmmakers does it take to tell the story of one of France's most revered names in fashion? So far, two. First there was Jalil Lespert's Yves Saint Laurent (2014) and now we have, simply, Saint Laurent, the unofficial version unsanctioned by the still-living Bergé. (Saint Laurent died in 2008.)
Saint Laurent isn't coy about its subject's hedonism; there's his cruising in Parisian bushes, his pill-bingeing (which accidently kills his beloved dog that laps them up off the floor), and Bergé's discovery of his lover, unconscious and left for dead on a building site. But the film's exploration of the designer's talent, tastes, sexuality, self-destruction and two key relationships—first with Bergé and then Jacques de Bascher (Louis Garrel)—makes it feel familiar. Director Bertrand Bonello barely reaches back beyond the late 1960s and is more interested in how Saint Laurent dealt with success than how he achieved it.
Still, the filmmaker's jigsaw chronology, playful editing and strong use of music give his effort an imaginative edge, even when he allows the storytelling to become flabby in the final chapters. There are commanding moments—a business meeting between Bergé and American investors, a letter written from Saint Laurent to de Bascher after their relationship ends, some clubbing and party scenes—but a sense of repetition makes you wish for a more concise account. It doesn't help that the characterizations, even of Saint Laurent himself, are often as thin as his models: Women, including Léa Seydoux as muse and friend Loulou, get especially short shrift.
Saint Laurent is more interested in desire than talent, although there are just enough scenes of sketches, designs, fittings and catwalks to honor that side of the man. Unlike the clothes, though, the film is shapeless, running at its subject from all directions but never quite reaching its core.
Details
Release details
Rated:
R
Release date:
Friday May 8 2015
Duration:
150 mins
Cast and crew
Director:
Bertrand Bonello
Screenwriter:
Bertrand Bonello, Thomas Bidegain
Cast:
Léa Seydoux
Gaspard Ulliel
Brady Corbet
Louis Garrel
Jérémie Renier

Users say