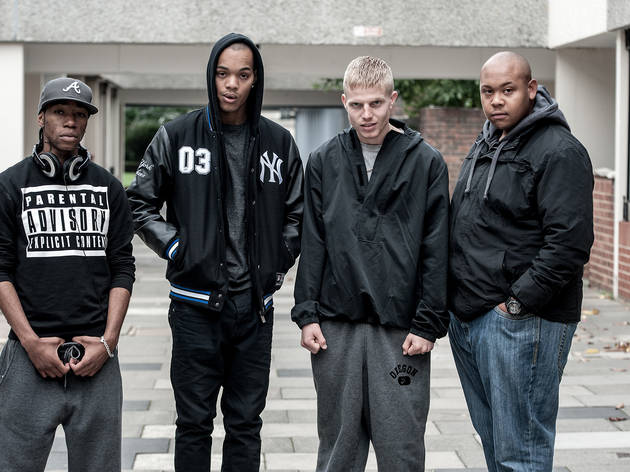 The content on this page is provided by a Time Out partner.
You can pretty much guess the plot of 'The Guvnors' from the title. Yes, it's set on a south London council estate. Yes, it's about a band of bolshy, knockabout hardmen – a legendary gang of hooligans who come out of retirement to take down a psycho youngster (Harley Sylvester) who's causing trouble. And yes, it pushes the dubious idea that old-school London thugs are a proper bunch of diamond geezers – though if you mess wiv 'em, they will do ya.

The best thing about 'The Guvnors' is its cast: newcomer Sylvester (of Rizzle Kicks fame) is a very watchable, unsettling villain; David Essex makes a welcome return as a crusty old lag; and even the much-maligned Richard Blackwood makes a decent fist of it as a local bobby. But the direction is TV-movie flat while the script takes itself far too seriously, throwing in flashbacks, punch-ups and Dickensian twists galore. Still, at least Danny Dyer's not in it.
Cast and crew
Director:
Gabe Turner
Screenwriter:
Gabe Turner
Cast:
Doug Allen
Harley Sylvester
David Essex