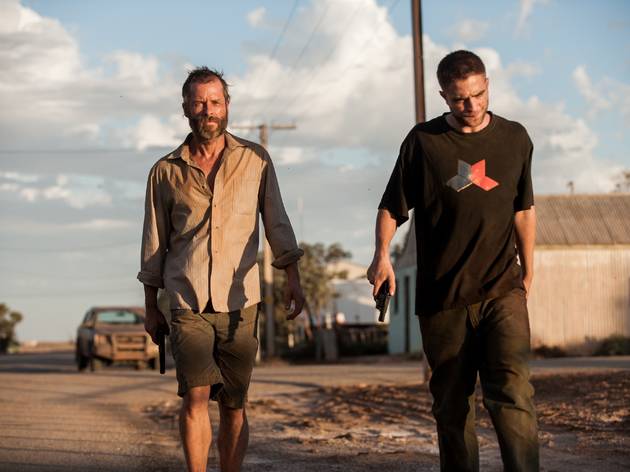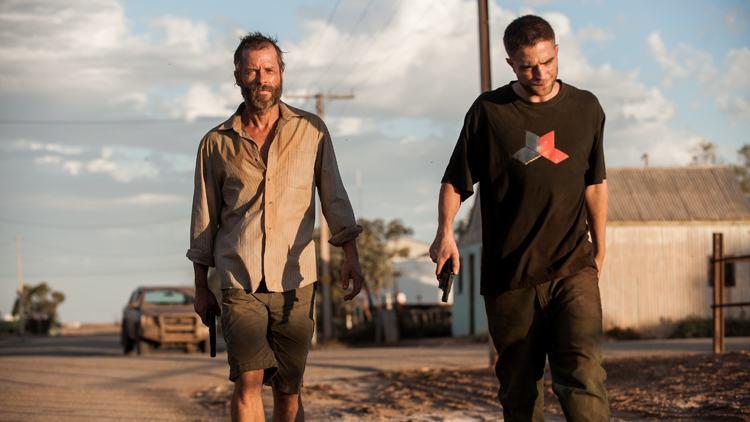 Is there something in the water Down Under? The nation that gave us the postapocalyptic highway games of Mad Max (director George Miller is currently working on a fourth installment) now offers a variation on the theme, drier and dirtier. Animal Kingdom's David Michôd does his Australian countrymates proud, efficiently setting up a vague global "collapse," a stolen-car scenario and very little in the way of humor.
Similarities aside, The Rover is almost worth it for the coiled central performance of Guy Pearce, who outfuries Mel Gibson with his pinpoint shotgun skills and monomaniacal quest. Weaker people get in his way—and suffer. There's a purity to the utter lack of rationale here; this, combined with Michôd's way with a landscape, makes for a passable guy-picture masquerading as something deep.
What's Twilight's Robert Pattinson doing in this movie? Basically showing off: He's an unlikely American abroad, mentally ill and trapped in a Sling Blade drawl, who becomes a mascot to our hero. It's a twitchy job, never quite persuasive.
Follow Joshua Rothkopf on Twitter: @joshrothkopf
Release details
| | |
| --- | --- |
| Rated: | R |
| Release date: | Friday June 13 2014 |
| Duration: | 102 mins |
Cast and crew
Director:
David Michôd
Screenwriter:
David Michôd, Joel Edgerton
Cast:
Guy Pearce
Robert Pattinson
Scoot McNairy